Personalized Connected Care
Story of Homewatch CareGivers of Tacoma
We are Joe and Marilyn Hillyer, owners of Homewatch CareGivers of Tacoma. When you call our office for helping you or a family member with in home care, know that we have been in your shoes.
We are the proud parents of four amazing children and we also share our home with Joe's mom, Patty. Our own family caregiving journey began when Joe and his brother (who lived in Washington, D.C.) provided drop in and long-distance care for their parents in Ohio after Joe's father was diagnosed with Alzheimer's disease and his mother's vision began to deteriorate. Like the majority of elders, Joe's parents felt strongly about living in the home where they had raised their kids on a beautiful farm. Sadly, Joe's brother passed away from an extended illness in 2006, but it was then that Joe first learned of professional caregivers who were there for this brother in his final days. Due to health reasons, Patty needed to leave the family home after her husband died in 2009 and the best choice was for her to move in with our family.
"After the past seven years of caring for my mother from day to day I decided that I wanted to be part of something to help seniors as they age and keep them in their own homes on their terms," Joe says. "Our goal is to make a difference in our seniors' lives. At Homewatch CareGivers of Tacoma we strive to deliver the absolute best possible care for our seniors and their families. Our passion is our seniors and making sure that their homes are their castles, that they are always well cared for, and that they can continue to live their lives to the fullest."
In the time since moving to Tacoma, the couple have seen the benefits of quality care for Patty. "Patty is my inspiration for opening our own Homewatch CareGivers," Marilyn says. "Having gone through the hardships and rewards of caregiving, I am better able to choose the kind of caregivers I want working for our company. Compassionate, understanding and resilient are three characteristics our caregivers must possess in order to work for our company. These are the in-home caregivers I would feel comfortable with and would not hesitate to send to my own home and care for my mother-in-law."
We can't wait to meet you and help your family!
Homewatch CareGivers of Tacoma
253-733-0126
Schedule a Consult Call

Providing the highest quality of care at an affordable cost. Our local caregivers are trained, background-checked, and insured. This is our promise to you.
About Our Caregivers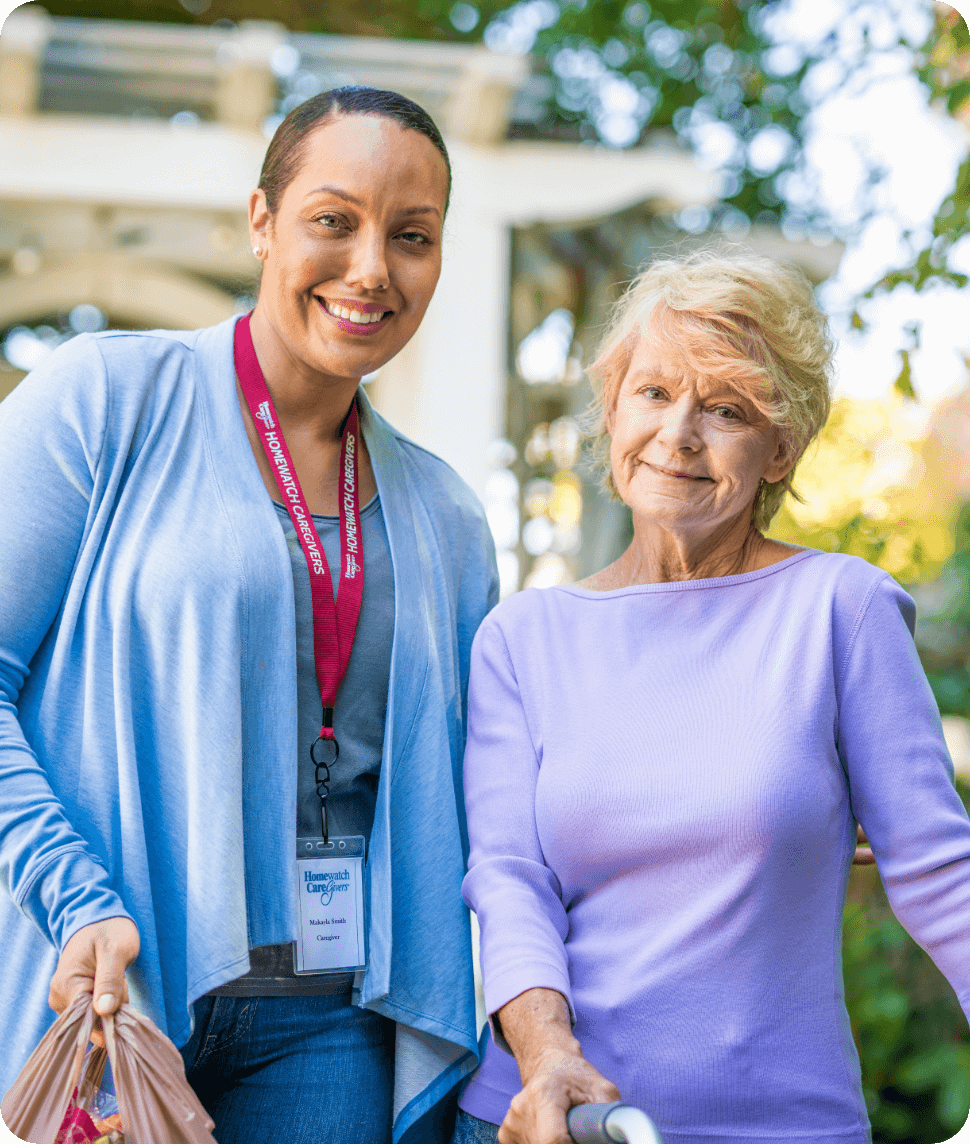 We conduct annual background checks on all local caregivers.

We provide at least 12 hours annually of employee training.

We perform in-person Quality Assurance visits at least every 90 days.

We conduct satisfaction surveys to monitor the level of care provided.

Ready to Speak with an Expert?
Homewatch CareGivers is Here to Help.