Caregiving Services Are Essential Serving Williamsport, Lock Haven, Danville, Lewisburg, and Trout Run
Getting
Started

We are available 24 hours
a day, 7 days a week.

Evaluating Our Care
& Your Needs

We come to you and create
a custom care plan.

Partnering
In Care

We provide progress reports
and listen to feedback.
In-Home Caregivers in Williamsport
Changing the Way You See Home Care
No matter how much care your loved one needs or how able-bodied you are, the stress of caring for someone can build up over time, sometimes without you even realizing it. Thankfully our in-home caregiving services in Williamsport and Lock Haven offer a solution that can ease your mind. With our customizable care plans and qualified, reliable, compassionate in-home senior care teams, we can help you find the perfect solution for your situation.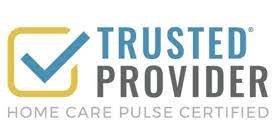 Medication Safety
Our in-home caregivers specialize in providing support for seniors. One way is by reminding them to take their medicine to stay healthy along with any dietary consideration associated with medicine.
Luckily, home care can help.
Here are some medication management tips our caregivers use:
Keeping a detailed list of medications, including doses and dosage times. Include over-the-counter medications such as vitamins or any herbal remedies for your elderly loved one's health care provider.
Use a pill dispenser as a medication management system.
Store medications properly in a cool, dry place, or any other place where they must be stored.
Write a journal of any changes in the patient's mood or behavior when new medications are introduced, dosages change, or certain pills are eliminated, to communicate to the client's physician.
Learn more about how we assist with medication management and safety. Click here to read more.
Why Choose Homewatch CareGivers?
Discover how professional Williamsport caregivers approach caring for your loved one, in order to engage and bond with them as individuals.
Personal Grooming Like Bathing or Getting Dressed

Helping a Person with Alzheimer's or Dementia by Grounding and Orienting Them

Medication Reminders

Moving Around. Getting in and out of the Bed or Shower

Errands Like Grocery Shopping and Picking up Prescriptions

Keeping Them Safe and Comfortable
The Power of You + Us
Homewatch CareGivers has always been known for offering services that redefine home care. Our senior care team in Williamsport is committed to compassion and we value the idea of making our clients feel appreciated, enriched, and empowered so they can find joy in their daily lives. By working together with you, we can ensure that your beloved family member feels safe, independent, and valued.
Dial (570) 258-8704 to get in touch with our Williamsport caregiver agency for a complimentary evaluation.
"I cannot thank Kirk enough for all he did for us."