Personalized Connected Care
In-Home Care for Developmental Disabilities
Providing Compassionate Assistance for Special Needs Adults
Seniors are not the only ones who may need assistance with the tasks of daily living. Individuals living with intellectual and developmental disabilities often require the services of a dedicated in-home caregiver, who can assist them with a wide range of tasks, from learning how to successfully navigate social situations to completing day-to-day routines.
If you're currently supporting a person with intellectual or developmental disabilities, or if you live on your own as a developmentally disabled adult, finding the right caregiver can make all the difference. At Homewatch CareGivers of Beachwood, our team of Direct Support Professionals (DSPs) can offer a powerful combination of extensive experience and compassionate care. Each of our DSPs must commit to a thorough background check, drug test, and training program upon hire, with rigorous training and ongoing education requirements to complete each year.
Our highly-trained Direct Support Professionals (DSPs) can assist individuals with the following conditions and disorders, along with many others:
Cerebral Palsy
Autism Spectrum Disorder (ASD)
Epilepsy
Down Syndrome
Spina bifida
Ataxia
Fully and insured, our DSPs have more than 75 years of combined experience assisting individuals who live with intellectual and developmental disabilities. By focusing heavily on community involvement and integration, we aim to enrich the lives of those with disabilities, and empower them to tackle more challenges with every passing day.
Give us a call at (216) 208-5015to inquire about our programs for developmentally disabled adults!
Customized Care in the Comfort of Your Home
If you're a disabled person living alone, it can be extremely difficult to have all your physical needs met while enjoying a rich, integrated social life within the community. Many individuals with developmental disabilities also live at home with their family members, who then become required to act as primary caregivers. Although this can be a rewarding task, performing complex caregiving tasks puts a significant strain on a family's time, resources, and emotional energy.
Whether you live on your own or support a disabled loved one living in your home, Homewatch CareGivers of Beachwoodcan provide the following in-home care services:
Preparing meals
Assisting with bathing and daily hygiene routines
Providing transportation to doctor's appointments and other events
Building strong relationships with family members and friends
Offering companionship
Enhancing communication skills through social engagement
Building community access and integration
Identifying skill-building opportunities and jobs
Accepting Community-Based Waiver Programs in Ohio
At Homewatch CareGivers of Beachwood, we accept community-based waiver programs provided by the Ohio Department of Developmental Disabilities, or ODODD. Waiver services like these are intended to help developmentally disabled adults get the support they need to live full and happy lives, and to help them become more involved with their communities.
We can accept waivers from the following ODODD-administered waiver programs:
Individual Options (IO)
Level One Waiver
Self-Empowered Life Funding Waiver or SELF – HPC and transportation
Contact us at (216) 208-5015to learn how we can assist individuals living with intellectual and developmental disabilities!
Homewatch CareGivers of Beachwood
216-208-5015
Schedule a Consult Call

Providing the highest quality of care at an affordable cost. Our local caregivers are trained, background-checked, and insured. This is our promise to you.
About Our Caregivers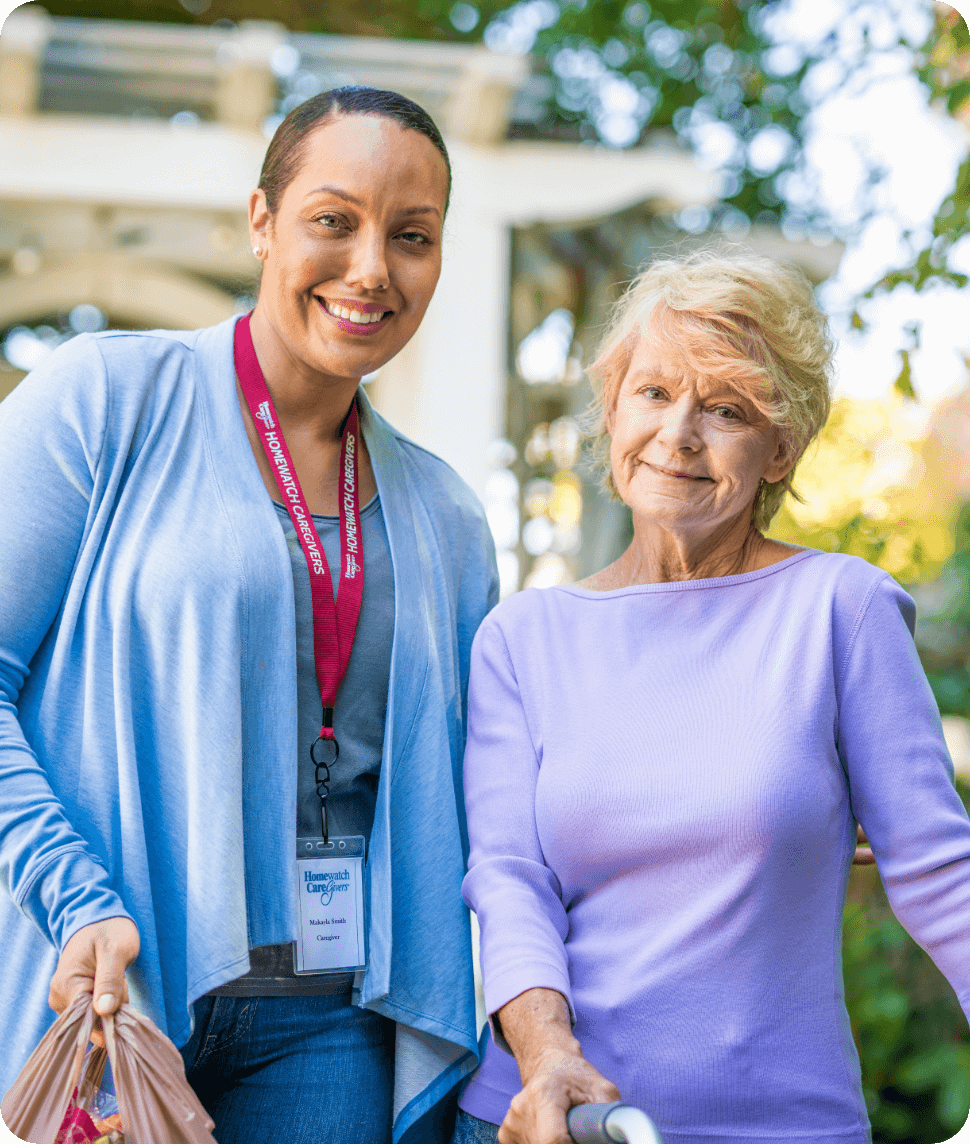 We conduct annual background checks on all local caregivers.

We provide at least 12 hours annually of employee training.

We perform in-person Quality Assurance visits at least every 90 days.

We conduct satisfaction surveys to monitor the level of care provided.

Ready to Speak with an Expert?
Homewatch CareGivers is Here to Help.