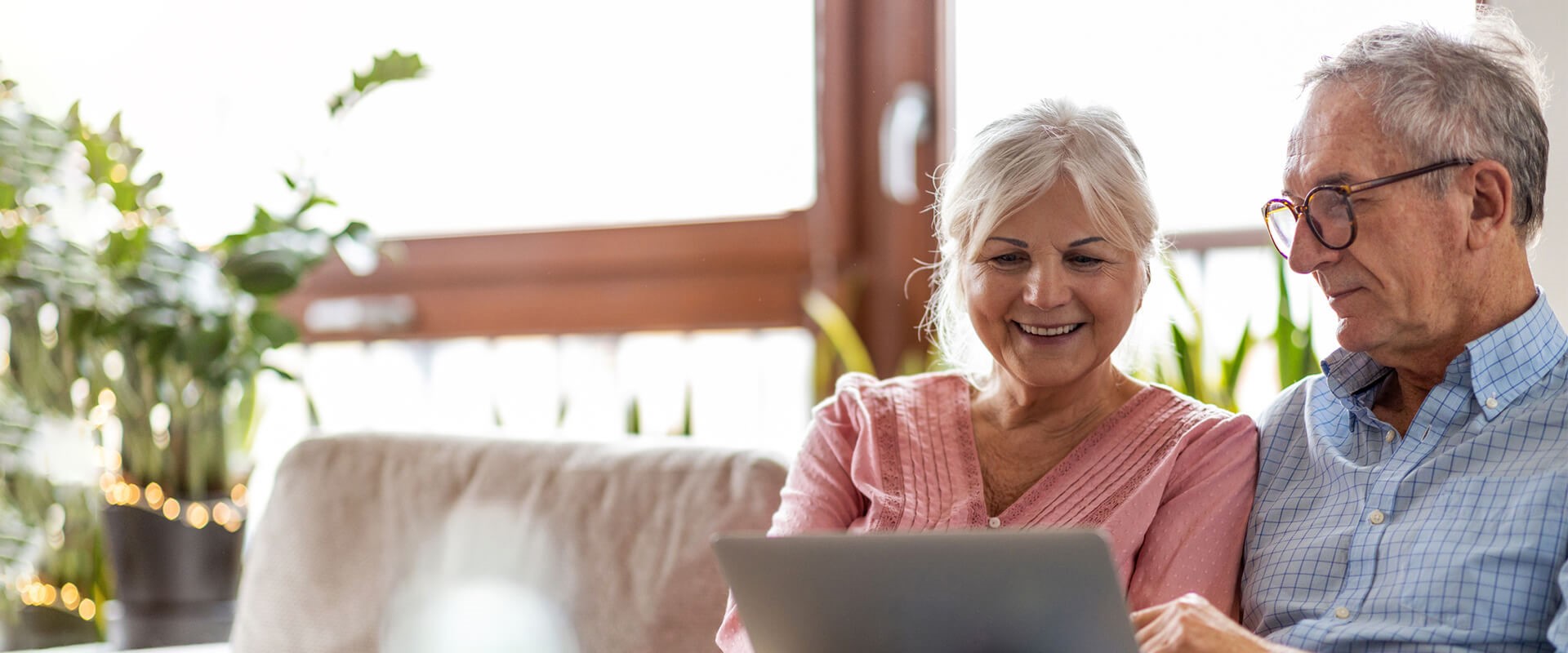 Personalized Connected Care
Giving Back to the Lockport Community
---
May TRIAD Meeting
The Lockport TRIAD works to improve the quality of life for seniors by providing an opportunity for the exchange of information between, residents, Law Enforcement, and the Lockport Township Community. This month's speaker topic will be on Hearing and our Whole Body. Dr. Lisa Gumina a licensed Audiologist with 29 years of experience in hearing healthcare will be speaking. The meeting will be located at the Lockport Township Supervisors Community Room 1463 S. Farrell Rd. Lockport, IL 60441 Registration is required. Please call 815/838-2132 x2219 to ensure your seat. Meeting will be held on Tuesday 23rd at 9am.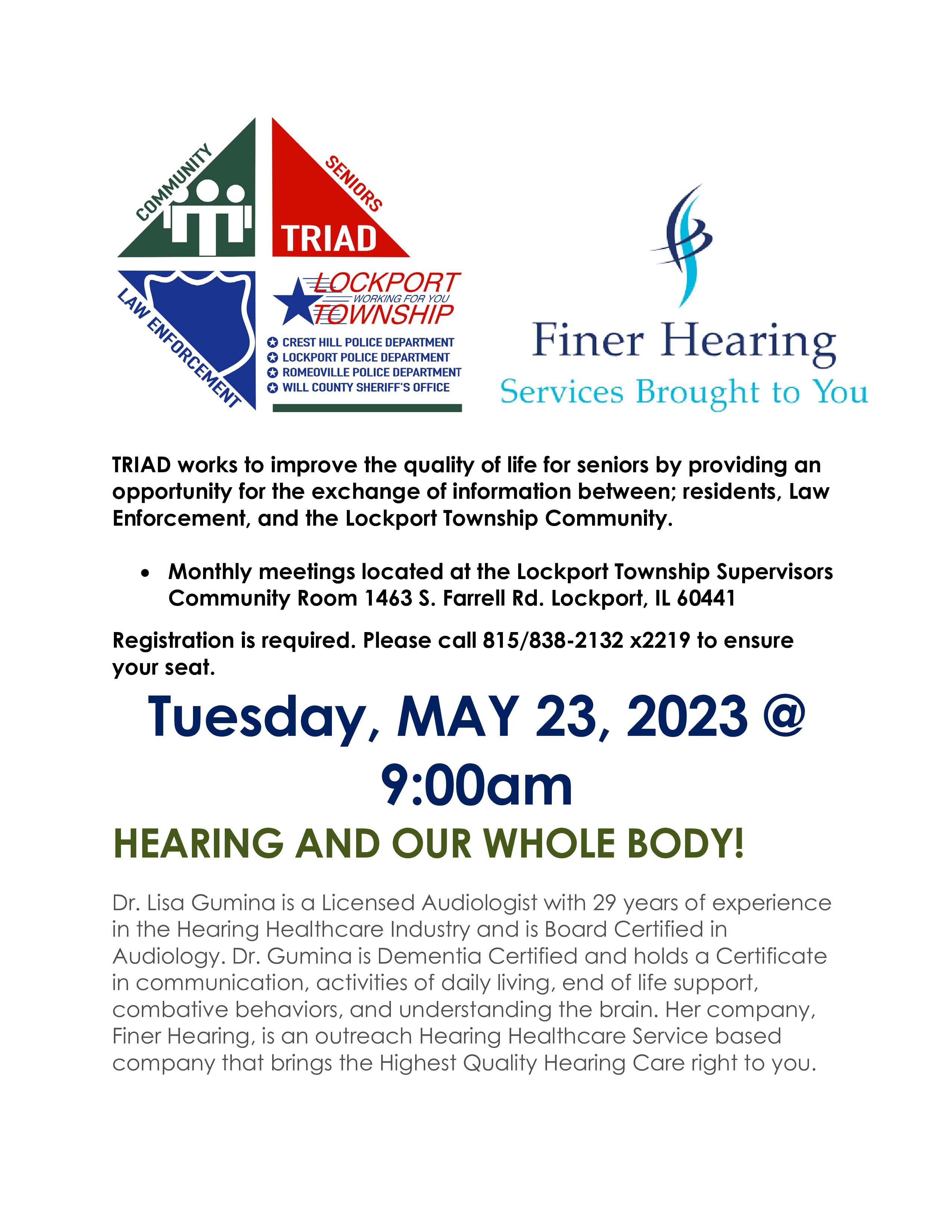 Homewatch CareGivers is a proud partner of TRIAD in Lockport and offers services to our seniors in the community that help support them to be able to live a healthy independent life at home. Services such as in homecare allows people to get the support they need in their own home, so they don't have to move out of their home. Our wonderful caregivers help with daily tasks, Dr appointments, shower assists, med reminders, small household chores, and sometimes just companionship if that is all that's needed. We are able to cover a range of services such as dementia care, senior care, 24hr care, post operative care, respite care, and more. If you are interested in talking with us more about how we can help you or a loved one, then we would love to set up a free in-home consultation for us to go over more details and see what would be best fit your needs. We cover the Lockport, Joliet, Romeoville, Bolingbrook area and are a VA approved provider for our Veterans. We look forward to hearing from you.
---
Senior Expo!!
The Lockport Township is once again throwing a fantastic seniors expo this June 7th from 9am-12pm. Highlights this year are over 35 vendors, raffle prizes, ice cream social, secretary of state mobile unit, Osco pharmacy to administer covid boosters, and shingles shots and more! You do not want to miss this event and to come on out and meet some of the people who are serving the community so well for our senior community.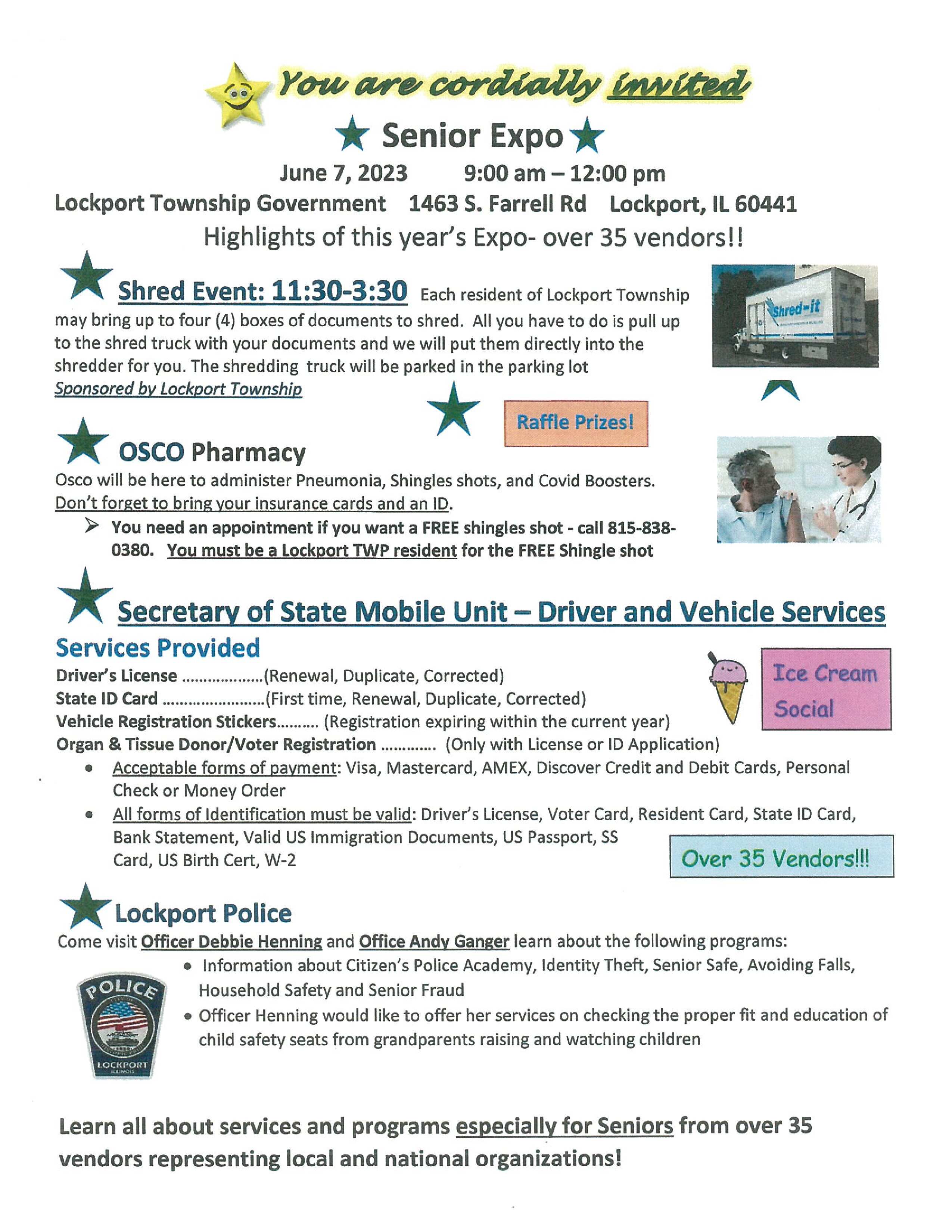 Homewatch CareGivers is a part of the Lockport TRIAD and has been serving the Lockport community now for over 5 years. Offering services such as senior care, dementia care, respite care, 24hr care, and post operative care we are able to help clients stay in the comfort of their own homes and enjoy their independents a bit longer. If you have any questions about our services or think that you or a loved one might need homecare, then please call us and we would love to set up a free in-home consultation and go over what options would best suit your needs. We will also be at the Expo to answer any question you might have about our services and hand out some information. We look forward to seeing you there.
---
Casino Night!
The Kiwanis Club of Shorewood would like to invite you to a fun night of gaming, raffles and auction, a buffet, and cash bar. Theme is the roaring twenties so come dressed in your best flapper wear. It's $50 per person and gets you $100 in gaming chips. All of the proceeds will go towards the Children and Families in our local community. Event will be held on Saturday 22nd from 4pm-9pm. It will be a roaring good time.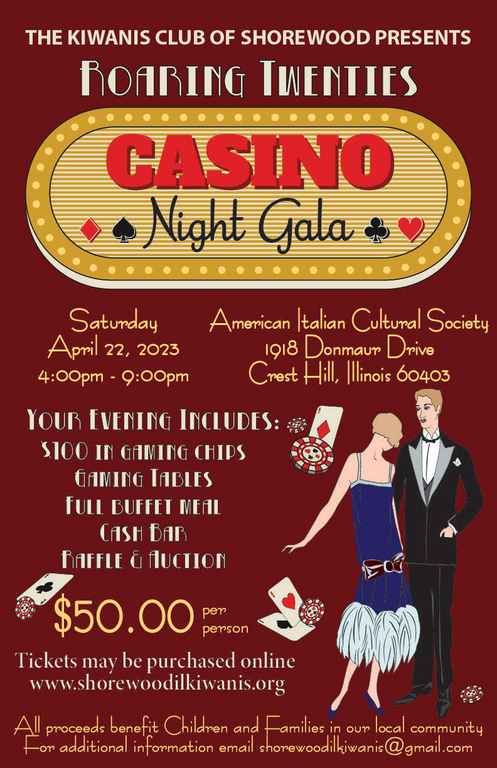 Homewatch CareGivers is a local Homecare company that always supports the local community and especially it's veterans and seniors. Offering services such as senior care, dementia care, respite care, 24hr care, and post operative care we are able to help those who still want to stay in their own home and keep some independence. Ou caregivers will cook, do light housing keeping, shower assists, dress assists, hygiene reminders and assists, med reminders, PT reminders and assists, and much more. We can set up a free in-home consultation for you or a loved one to see if it's a good fit for you and what services would best benefit you. We are a VA approved provider so we can help out veterans in the community at no cost to them through the VA with approved care.
---
It's about that time again! Brush up on your 1980's Trivia and get on over to the Lockport VFW on April 20th from 7pm-9pm. Prizes are given out to the top three winners. There is never a dul
moment for our Veterans at the VFW and the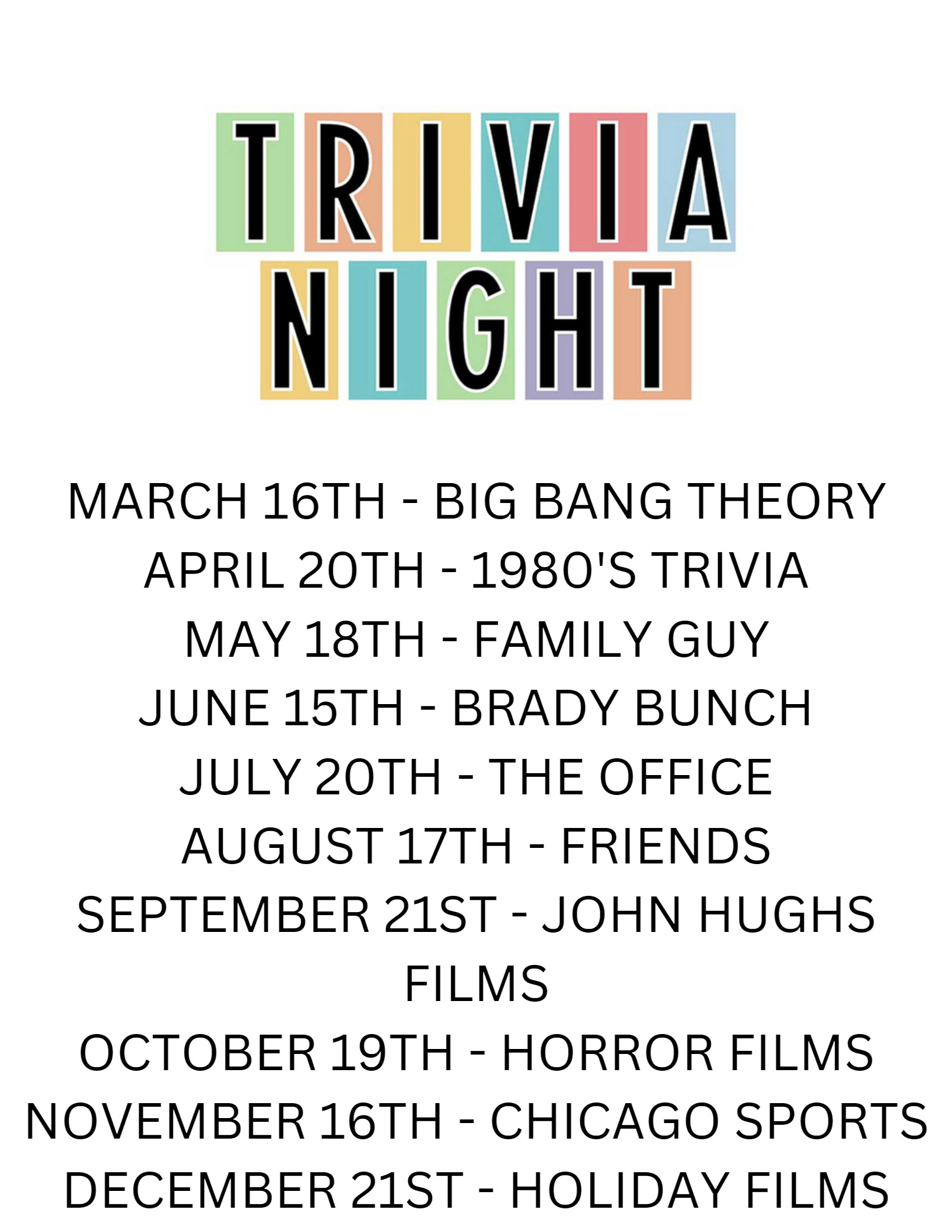 AMerican Legion Post. You can always check out more events going on at their website https://lockportvfw5788.com
---
The Lockport Township Transit System is a great service to the local seniors. They have two shuttles that can get you pretty much wherever you need to go throughout Lockport. You do have to call
24hrs ahead for a pickup but it's available Monday - Friday 7am-3pm. Pretty great right?! All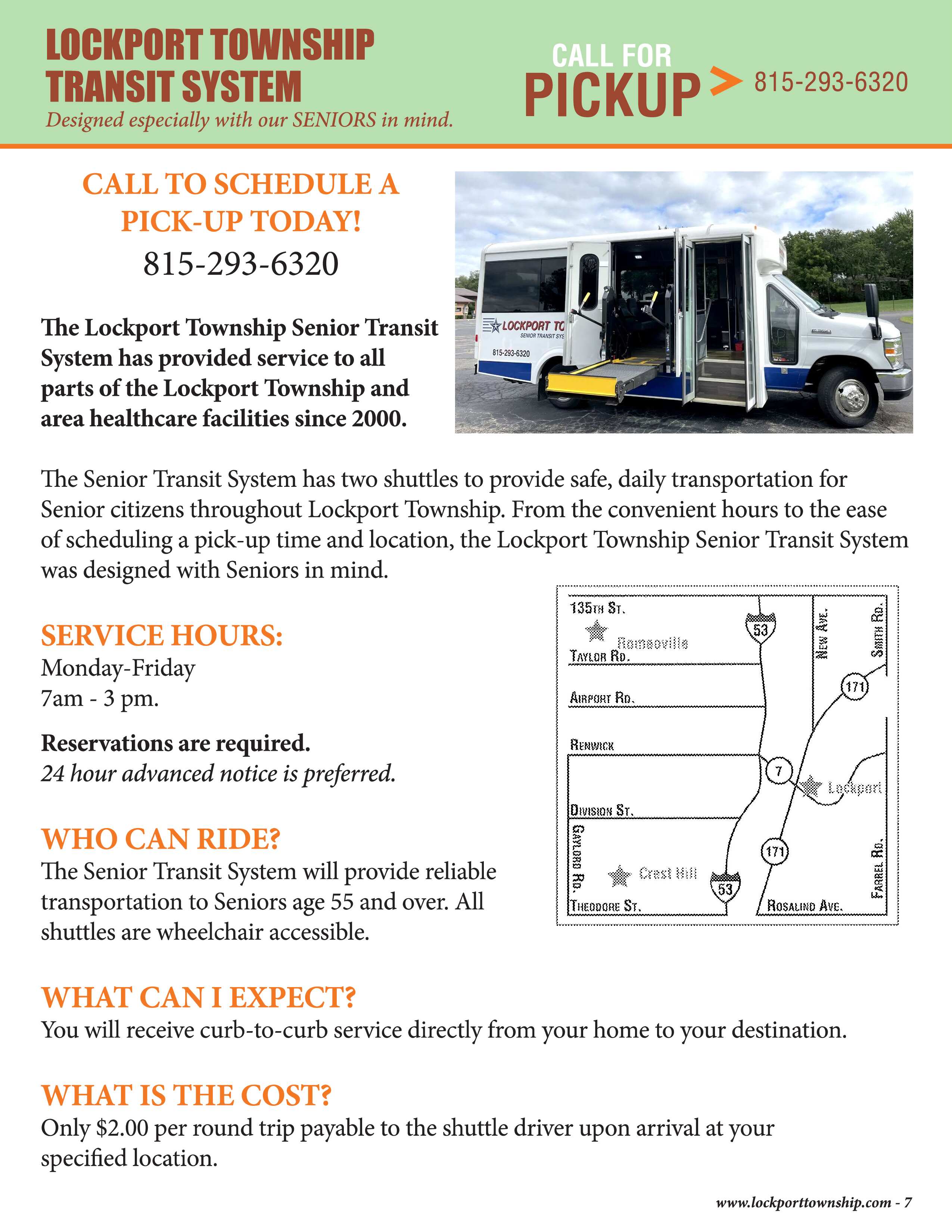 shuttles are wheelchair accessible, and the ride is available to anyone over the age of 55. It's a whopping $2 per round trip and you just pay it to the driver upon arrival. Pretty sweet deal.
---
Grab a flashlight and your grandkids and hop on over to join the Lockport Park District as they present this Egg-Luminate Night Hunt on March 31st! Hunting eggs during the day is fun but at night it's a grand puzzle. There will be entertainment, pizza and drinks and of course the fantastic egg hunt. See above flier for more details on pricing. Event will be held from 6:30pm until 8pm.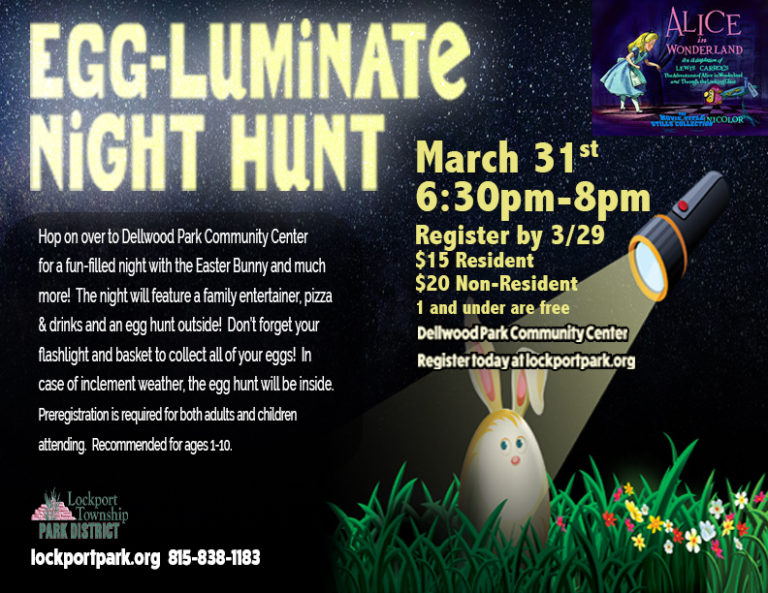 ---
This month's TRIAD meeting is bringing you some great financial information from Thrivent Financial Advisers. Kimberly Burbank, Rick Madal, and Ryan Mitchell bring together 30+ years of experience and will be ready to answer all your questions. Meeting will be held on Tuesday March 2th at 9AM at the Lockport Township Supervisors Community Room on Farrel Road.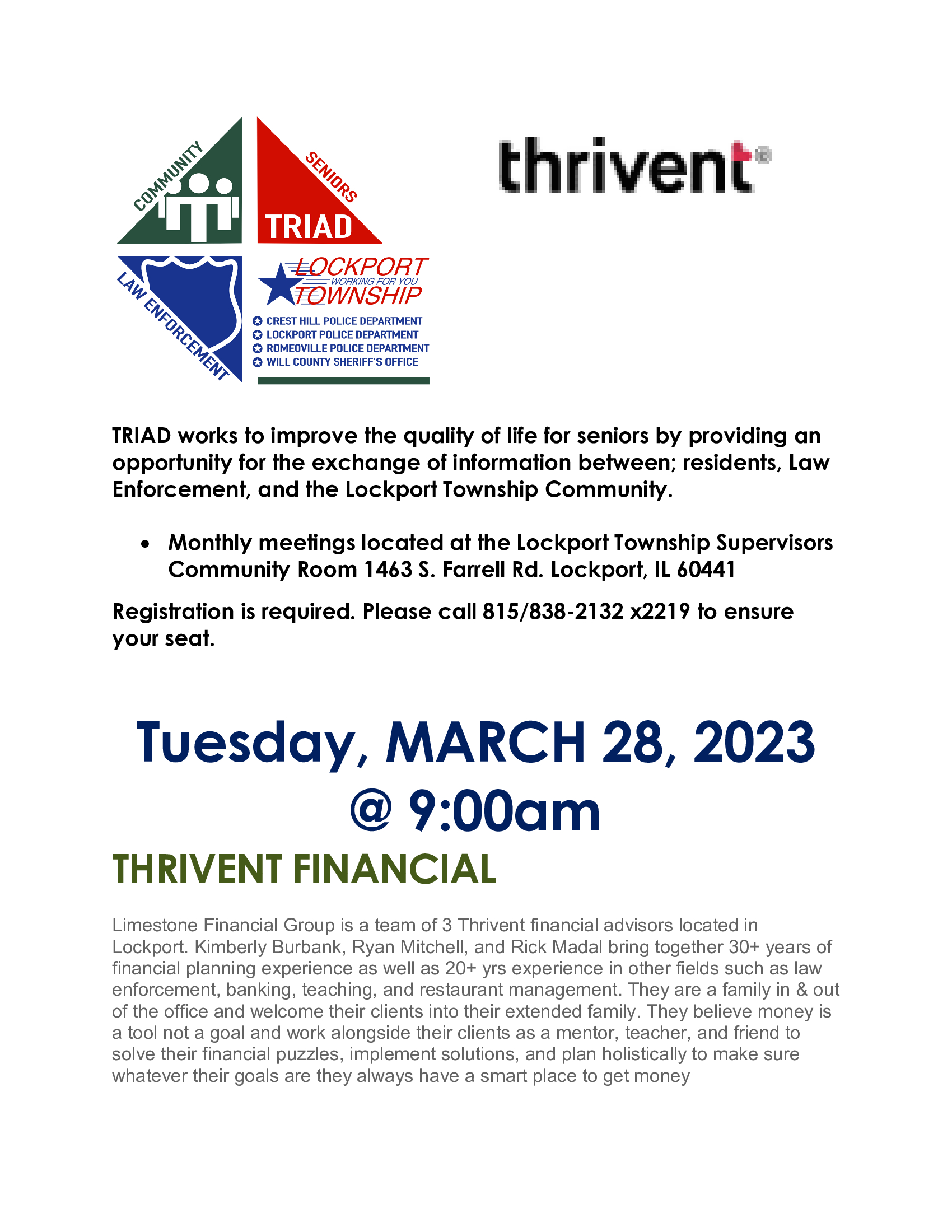 ---
I would say there is nothing that puts a smile on grandparents faces quit like seeing their grandkids run around laughing and playing. Thats' what you can be doing on March 25th at the Prairie Bluff Golf Club from 8:30am-10am or from 11am-12:30pm. It's only $16 for residents 2-11 years old and $20 for 12 years and older. Non-residents are $2 more each. This is a great event for the whole family, and you get to see your kids or grandkids with Peter Rabbit!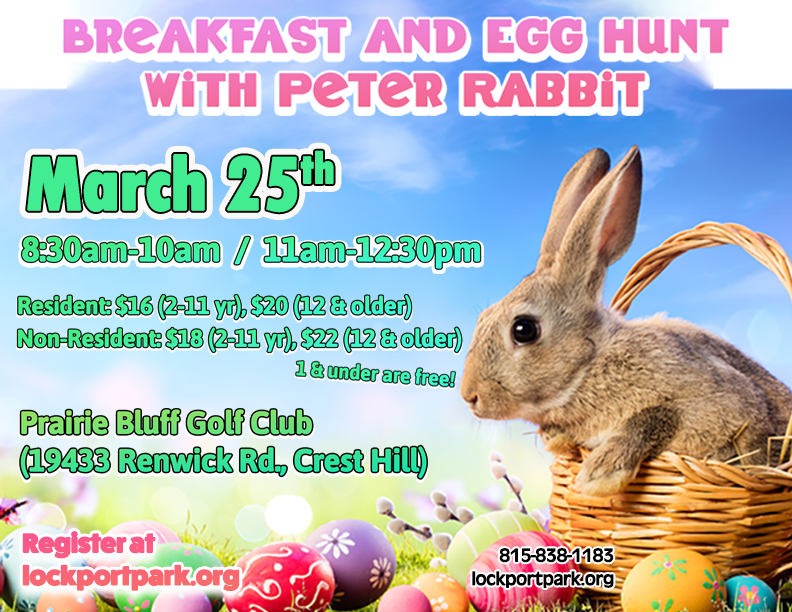 ---
We are so proud of our caregivers and love honoring and recognizing them. This month we wanted to recognize our caregiver,
Gina S. When asked the reason why she enjoys being a caregiver, she simply replied, " I love making a difference in people's lives."
We are so happy caregivers like Gina are on our team because they truly do make a difference in so many of our client's lives. Hearing the feedback from our clients on how much they love our caregivers is truly one of the best feelings and we couldn't be prouder of our team. Thank you so much for everything you do for our clients Gina! We love and appreciate you.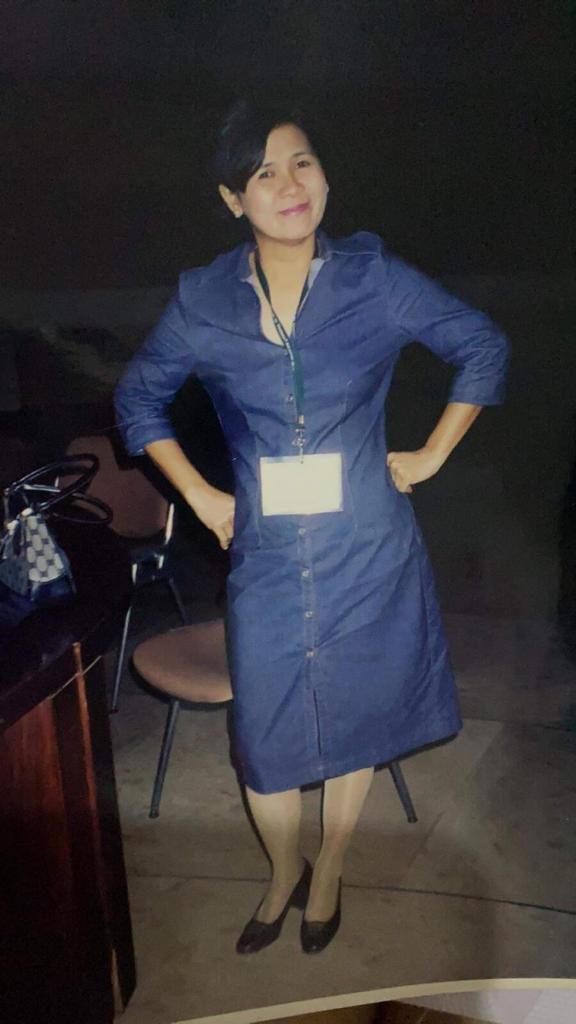 Homewatch CareGivers sends out our amazing caregivers to our clients to help them with day-to-day tasks such as shower assists, food prep and cooking, light housekeeping, driving to appointments, shopping, dress assists, med reminders, PT reminders and can assist with PT, companionship, 24hr care, dementia care, and more. We do our best to make sure that you or your loved one can stay in their own home and enjoy their independents as much as they can and also make their lives a little bit less stressful and lot easier. Offering respite care, we are able to help the care recipients care partner take a break now and then and get some much-needed relief. We offer free in-home consultations so that we can go over the best options for you or a loved one in a private setting. If you have any questions for us about our services, please reach out and we would love to talk to you.
---
It's a little late but we are still going to Mardi Gras this month at the TRIAD meeting on Tuesday, February 28th at 9am. The Lockport Township will be there to teach some chair exercises and discuss all the Lockport Township Park District has to offer their seniors. They have some great activities coming up in the next few months that you
are not going to want to miss. Nina Elliot will be there again from last month's meeting to answer any questions you may still have on insurance. and as a treat, we will be serving Packzia!! Registration is required so please don't forget to call 815-838-2132 x2219 to ensure your seat.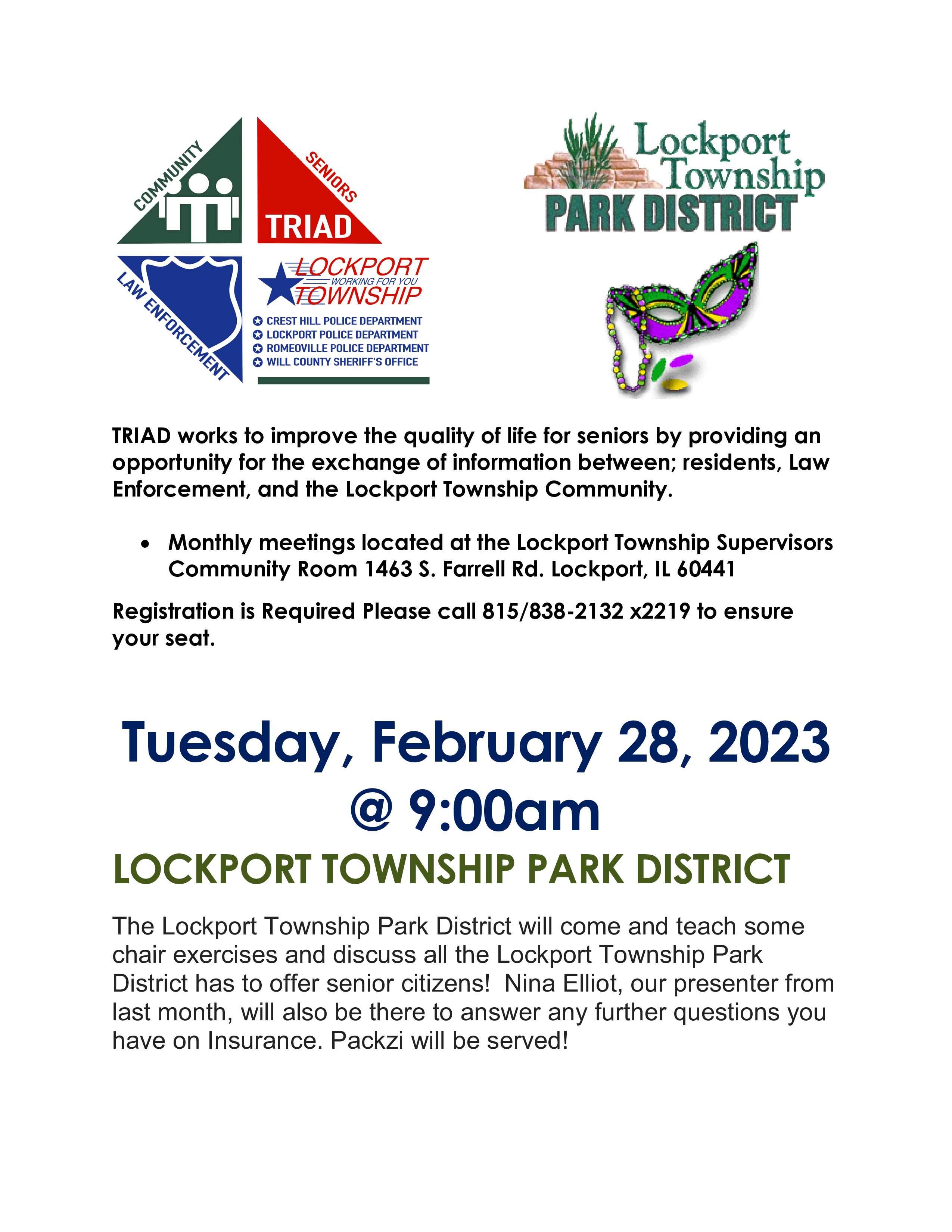 ---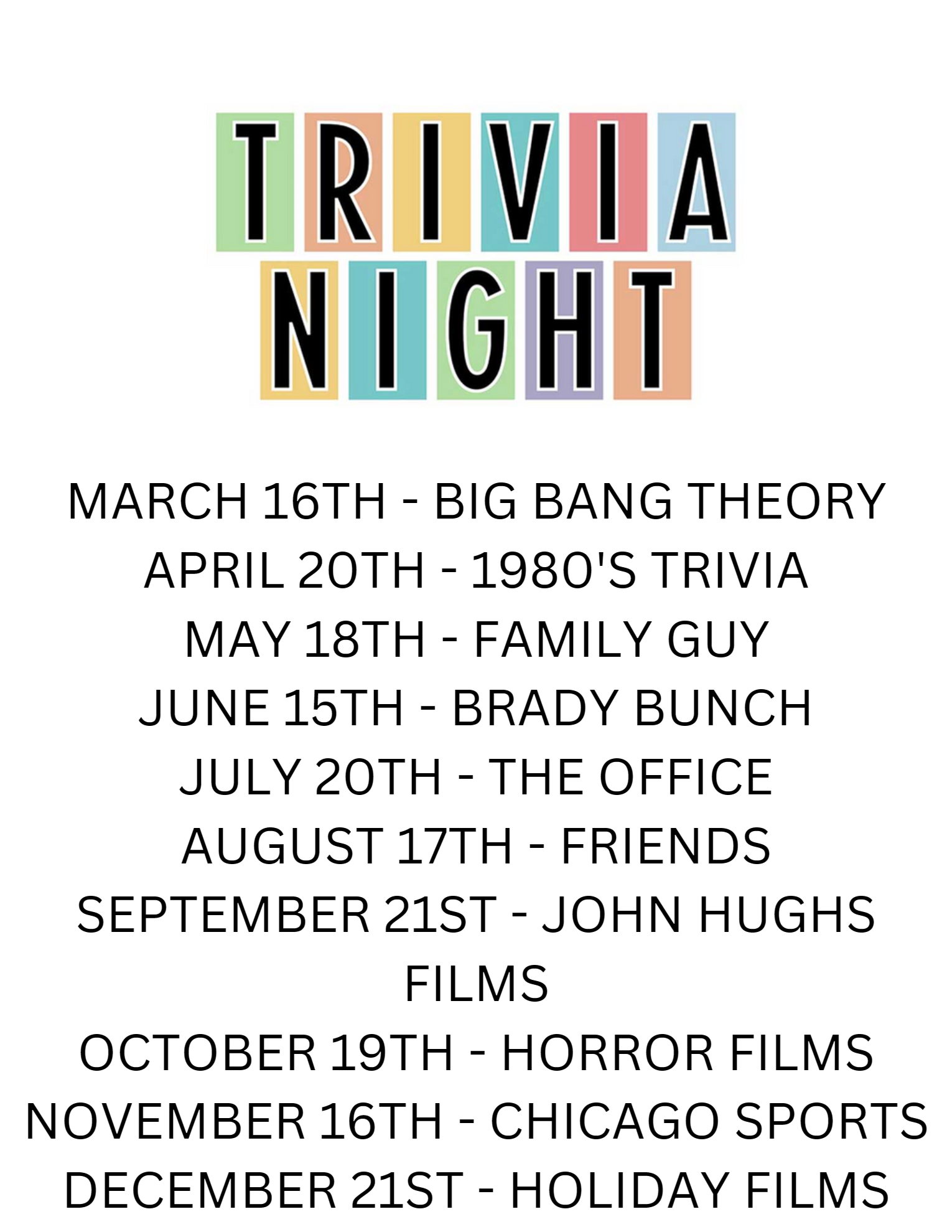 ---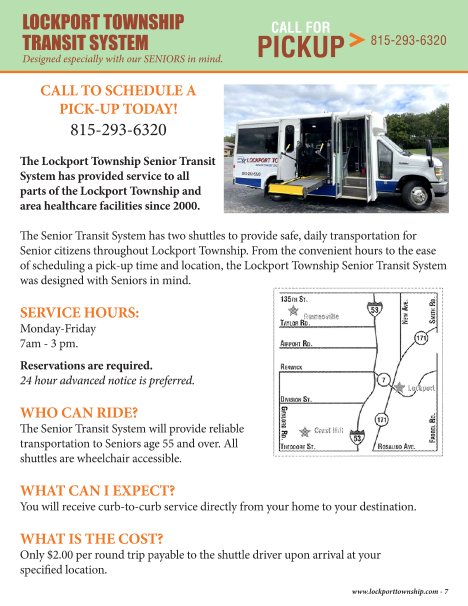 Reservations are required and their service hours are Monday-Friday from 7AM-3PM. It's only $2 for a ride! If you need further information than please contact the Lockport Township or check out the flyer attached.
---
Homewatch CareGivers found this awesome information for the Lockport community and wanted to share. To help some of the financial burden from the Covid-19 pandemic, FEMA is offering financial assistance for COVID-19-related funeral expenses. If a death certificate lists COVID-19 or the Novel Coronavirus as a cause of death, you may be eligible for reimbursement from FEMA for up to $9,000. Decedents with prepaid funeral plans do not qualify for this benefit sadly.
---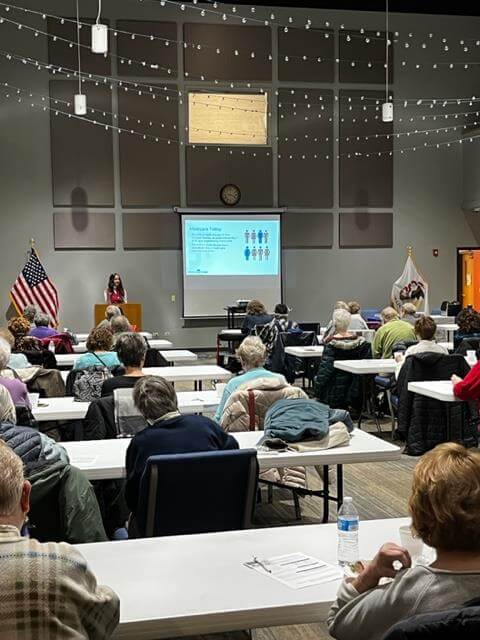 This month the Lockport TRIAD meeting was a huge success. 47 seniors came out to hear what Nina Elliott from Healthcare Solutions Team had to say about the 2023 updates to Medicare plans. Lots of questions were asked and Nina was great at answering them all and being very informative. A hot breakfast was enjoyed by all and a few of the local Police force was there to interact with the seniors and show their support as well.
---
Did you know that the Lockport Park District throws a Bingo event every single Monday, Wednesday, and Friday from 9Am-11AM? We they do and your invited! Adults ages 50+ are welcome to join bingo and pinochle. No admission or card fees required; Bingo is played with your own money (.05¢ per card per game and .10¢ per card per coverall game) Come together with someone or alone and make some new friends! Location is at the Lockport Township Building 1463 S. Farrell Road, Lockport, IL. Now get out there and get your Bingo on!
---
This month the Lockport TRIAD paired up with Nina Elliott an Independent Insurance Broker, to bring to you a great meeting about your Medicare Benefits. Medicare beneficiaries can expect their premiums, deductibles, and cost-sharing amounts to change each Calander year. Nina will go over the changes from 2022 to 2023 so you know what to expect when utilizing your Medicare benefits this Calander year.
As always make sure you register to ensure your seat this coming Tuesday, January 24th at 9am at 1463 S Farrell Rd, Lockport.
---
The Lockport TRIAD Christmas Bingo Party was a smashing hit! There was no better way to ring in a new year than to put on ugly sweaters, stuff yourself full of pancakes and French toast, and win prizes at Bingo! Santa himself would have been proud to see all of the Christmas spirit and cheer. There was also an Ugly Christmas sweater contest and boy did some people show up with a bang! From cute kitties and dinosaurs, to jingling bells and lit up masterpieces, there was something for everyone to admire. A total of 46 seniors showed up for the party and all were in the holiday spirit.
---
Healthy Minds, Healthy Bodies is a trademarked program of AllenForce implemented by licensed fitness centers throughout the country that is offered free of charge to qualified veterans. Each facility and fitness professional complete specific training on veteran culture, PTSD, MST, injuries and illness specific to veterans and adaptive equipment. This program provides veterans: - Two, one year memberships (veteran and chosen "PT PARTNER")-promotes healthy fitness habits and is a positive outlet for stress relief. - Up to 15 personal training sessions with a qualified Healthy Minds Healthy Bodies professional. Call 815-838-1183 for more information.
We hope you take advantage of these great programs and we hope you and your loved ones have a great Holiday Season and a Happy New Year!!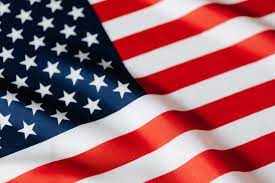 ---
Pull out the Ugly Christmas sweaters and put on your party hats and come join us for this months Ugly Christmas sweater BINGO Party hosted by the Lockport TRIAD! There will be breakfast, ugly sweater competition, and BINGO! Tuesday December 27th at 9AM at the Lockport Township Supervisors Community Room on 1463 S. Farrell Rd. Registration is required so please call ahead to ensure your spot!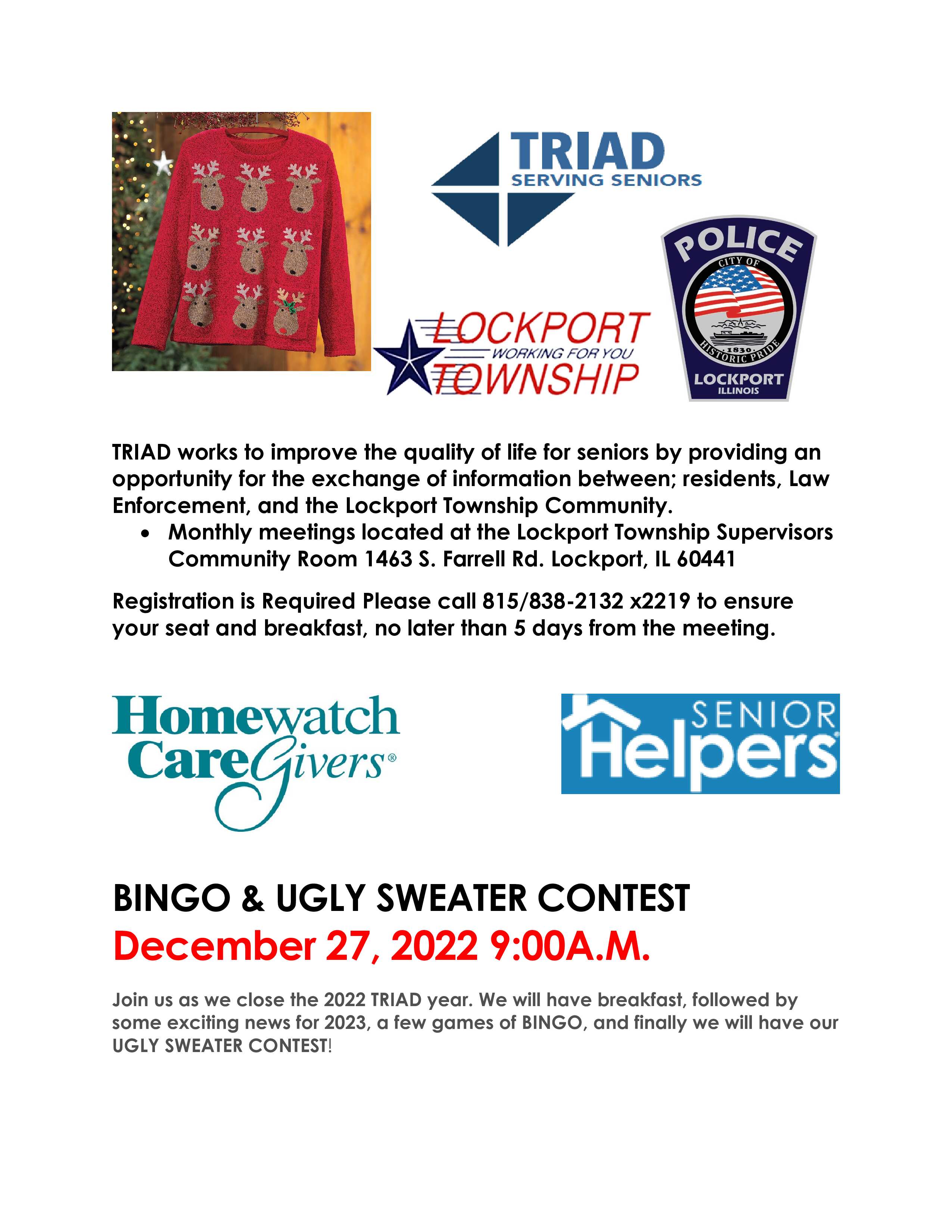 ---
The top caregivers across the country who provide homecare, elder care, senior care, Dementia care, 24hour care, and other home care serves for seniors and people with disabilities are recognized by this national company.
"Caregiving is tough. It requires a special kind of empathy that not all people are lucky enough to possess," said HCAOA CEO Vicki Hoak. "This award is just one way we can lift up our caregivers, who are a vital lifeline to the clients they serve at home. It is a pleasure to recognize those who go above and beyond with a song, a surprise outing, or a client's favorite meal to ensure they are cared for."
Trina Glowienke -
"I was 50 and I did it in my 40's as a volunteer too neighborhood seniors and got paid some with residents at Bensenville Home Society and Castle Towers for apartments seniors associated with Franciscan Sisters. (My mom was living there at the time) So employed 16 years now. I worked for Abcore Health in Arlington for approximately 8 years. I was at Assisting Hands in Downers Grove about 2 1/2 years and also at Snug and Comfort Caregivers for 2 years. During this time I was recommended to Homewatch CareGivers with Denise Vaughn's company. I would say I've worked in caregiving since 1995. I've been in health care in general since 1980. Schooling 1979 - 1984 for respiratory therapy and did clinicals and also worked at two hospitals, Mercy Center and Good Samaritan. In the late 80's early 90's I worked in medical records at Elmhurst Clinic.
My caregiving is my retirement career and I hope to work another 10 years improving peoples lives to help them be independent and safe and cared for in their homes as a companion and personal caregiver.
🌻🌻🌻
Our symbol for friendship, trustworthiness, compassion, and dedication."
The top caregiver will be announced at the HCAOA Annual Leadership Conference this year at the Hilton Orlando, and will receive a cash award of $1,000.
We are so proud of you Trina!
---
Halloween Trunk or Treat!
The Lockport Township Park District is happy to bring to you a fun filled evening of over 50 cars filled with all the creeps and treats. A pet costume contest, food trucks, best trunk contest, a Halloween movie, balloon art with Strawberry the Clown, and much more will be available to enjoy on October 15th starting at 4PM.
Homewatch CareGivers encourages you to come out and join us for this fantastic event for all ages and enjoy the fall weather with your friends and family. If you have any questions for us about our home care services, 24hr care, senior care, dementia care or any of the great services we provide please reach out to us and we would love to talk to you. We are also a VA approved provider so our veterans can enjoy home care that's covered for them as well. We look forward to seeing you out there! Click here to learn more!
---
It's OK to Ask you Dr. Questions.
This week at the Lockport TRIAD meeting Anna Norton, MS CEO of Diabetes Sisters spoke to our seniors about being ok with asking you DR. questions about your diabetes and knowing what your levels are and what they mean. She shared many great resources and information on new products on the market to ask about for people with diabetes and also some general information on what your insurance could be covering for you. Homewatch CareGivers was proud to sponsor the meeting and pass out some fantastic notebooks for the seniors. Lockport Township and the Police department supplied a fantastic breakfast for everyone and hot coffee. We look forward to seeing everyone next month at the next TRIAD meeting!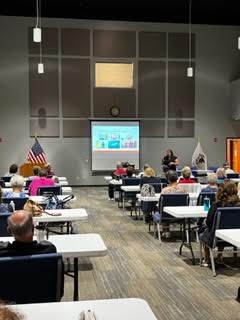 Ice Cream and Backyard Games at Carillon
Homewatch CareGivers joined the residents at Carillon this past Sunday for an evening filled with fun, ice cream, and games and we could not have asked for a better turnout. Carillon is a 55+ community with a beautiful golf course, pools, bocce courses, large shuffleboard zones, and much more so it was the perfect spot to get out in this beautiful weather and serve out some ice cream and have some friendly competition.
Homewatch CareGivers was joined by Presto Real Estate Services and Oasis Senior Advisors to hand out the ice cream and recourses and talk to the residents and answer any questions they may have about home care and future services. We look forward to another event!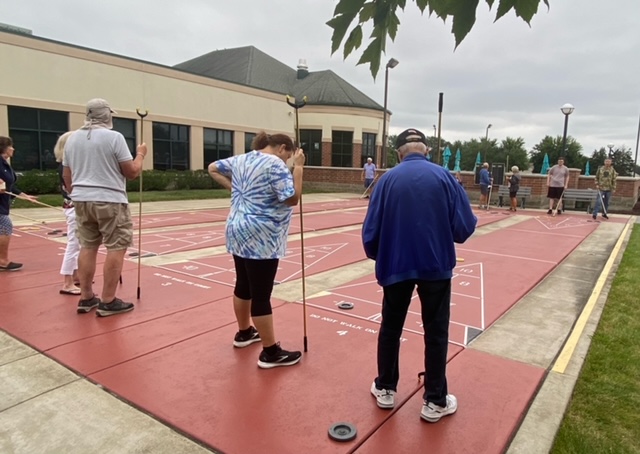 Homewatch CareGivers Celebrates 5 Years of Business!
These are the smiling faces of the ladies of Homewatch CareGivers who just celebrated 5 years of being in business in the Lockport and Naperville area. Homewatch CareGivers could not be happier to have been serving these great communities the last 5 years and are proud to announce they just opened a 3rd office in Plainfield! Dennise Vaughn, Owner and Administrator of the company treated the Managers (Kris Chrzan, Raquel Gonzales, Laura Gonzales, Haley Harbath, and Abigail Murugesan) to a fantastic brunch at Meson Sabika to celebrate the success of the company. The staff at Homewatch CareGivers thanks the community for supporting them and using our services the last 5 years. We look forward to providing home care and senior services to the people of this community for many years to come.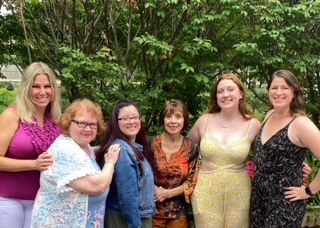 ---
What you need to ask your Doctor about Diabetes risks
The Lockport TRIAD is having their monthly meeting for the seniors in the community this coming Tuesday Aug 23rd at 9AM at the Lockport Township Supervisors Community Room 1463 S. Farrell Rd. Lockport, IL 60441.
Homewatch CareGivers is proud to sponsor this months meeting and have Anna Norton, MS, CEO of the Diabetes Sisters to come and to speak to our seniors about Diabetes Risks and what to ask your Dr. We of course will have snacks and coffee at the ready for all attending and we look forward to seeing you there!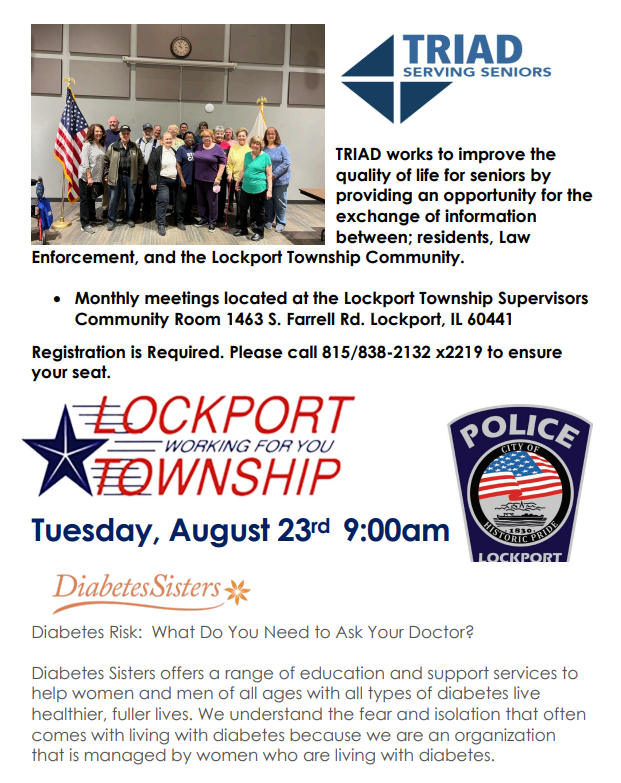 ---
At Homewatch CareGivers of Lockport, we value our caregivers! We recognize their dedication for the In-Home Care industry and passion for helping our clients. This month, we would like to recognize Mary and Edwinnan for their outstanding dedication and hard work. We appreciate everything you do!
Edwinnan B
"I enjoy being a caregiver because I like helping people the elderly need it most I love my job and I really care for the people I serve and I give thanks to the staff for helping"
Mary
"Each day I love seeing what's behind the door I look forward to seeing my clients every day. I get more out of my job most often than my clients do!!"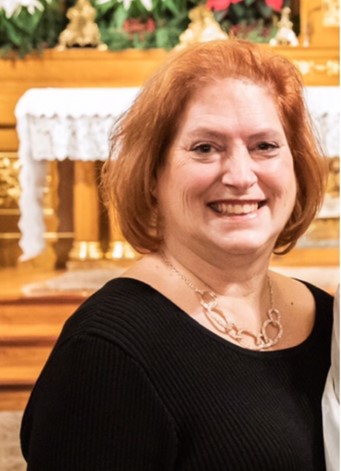 ---
Keeping our Seniors Safe
Police Commander John Arizzi gave a very informative talk this week at the Lockport area TRIAD meeting to the seniors about the epidemic of fraud and how to avoid it. The technology used to commit fraud now is very sophisticated and he gave several great examples of the most frequently used ones. The seniors were actively participating in the meeting by giving some of their stories on how someone tried to scam them in resent years. He stressed the importance of always reporting a suspected scam to the police department because sometimes they are able to get someone's money back and, hopefully, catch these criminals. Kris Chrzan the Client Manager for Homewatch CareGivers was there handing our great snacks and answering any questions people had about Senior homecare.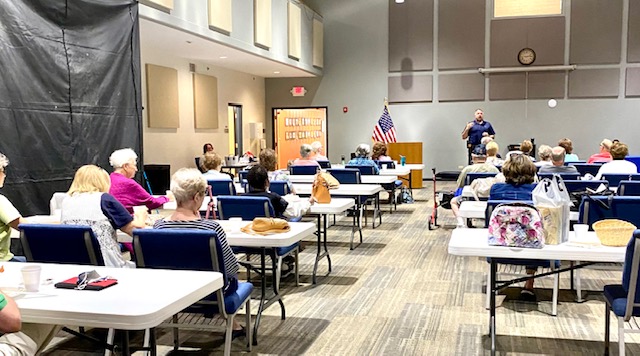 ---
Community Unity Celebration!
Please come out and join us as we celebrate this amazing community! Homewatch CareGivers will be there handing out great snacks and info on our resources so come on by our table and check it out and grab a snack and say Hello!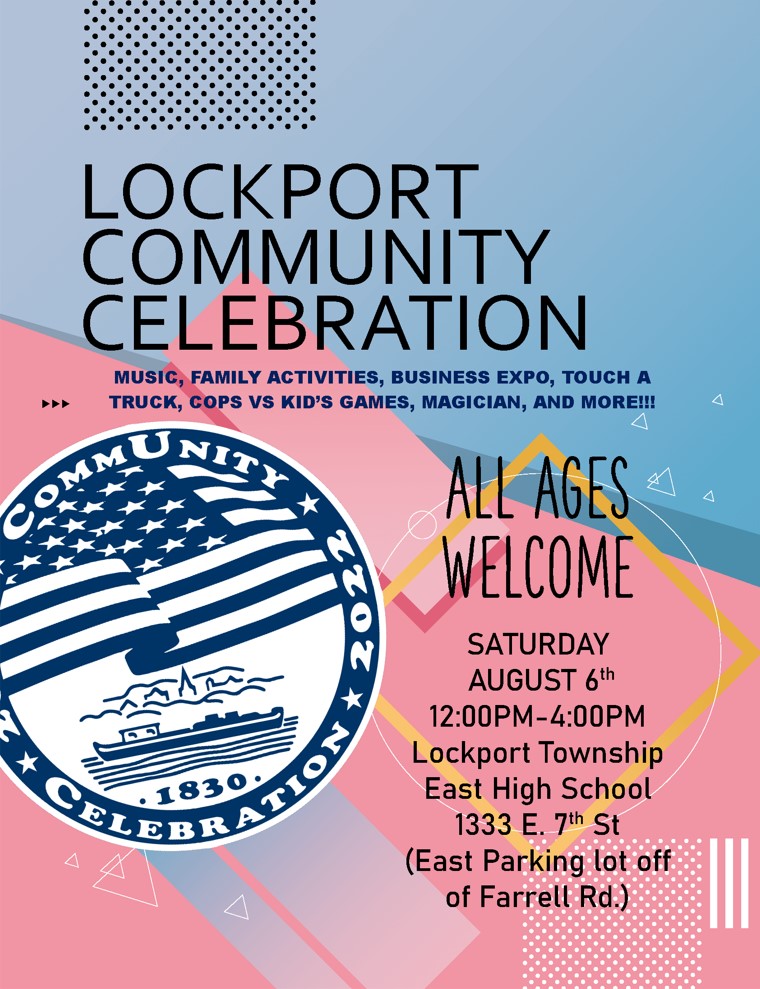 ---
Do you Like to Rock for FREE?!
Yea so do we at Homewatch CareGivers! Come join us August Friday 19th at 7PM as we Rock on to some live 80s music at Dellwood Park in Lockport! There is a beer garden and food will be available. See you there!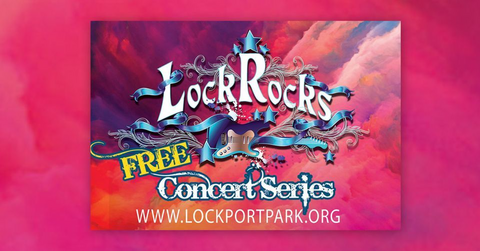 ​
-FREE CONCERT-
Headlining for the night is Chicago's Premier 80s Hairband and Arena Rock t
Providing the highest quality of care at an affordable cost. Our local caregivers are trained, background-checked, and insured. This is our promise to you.
About Our Caregivers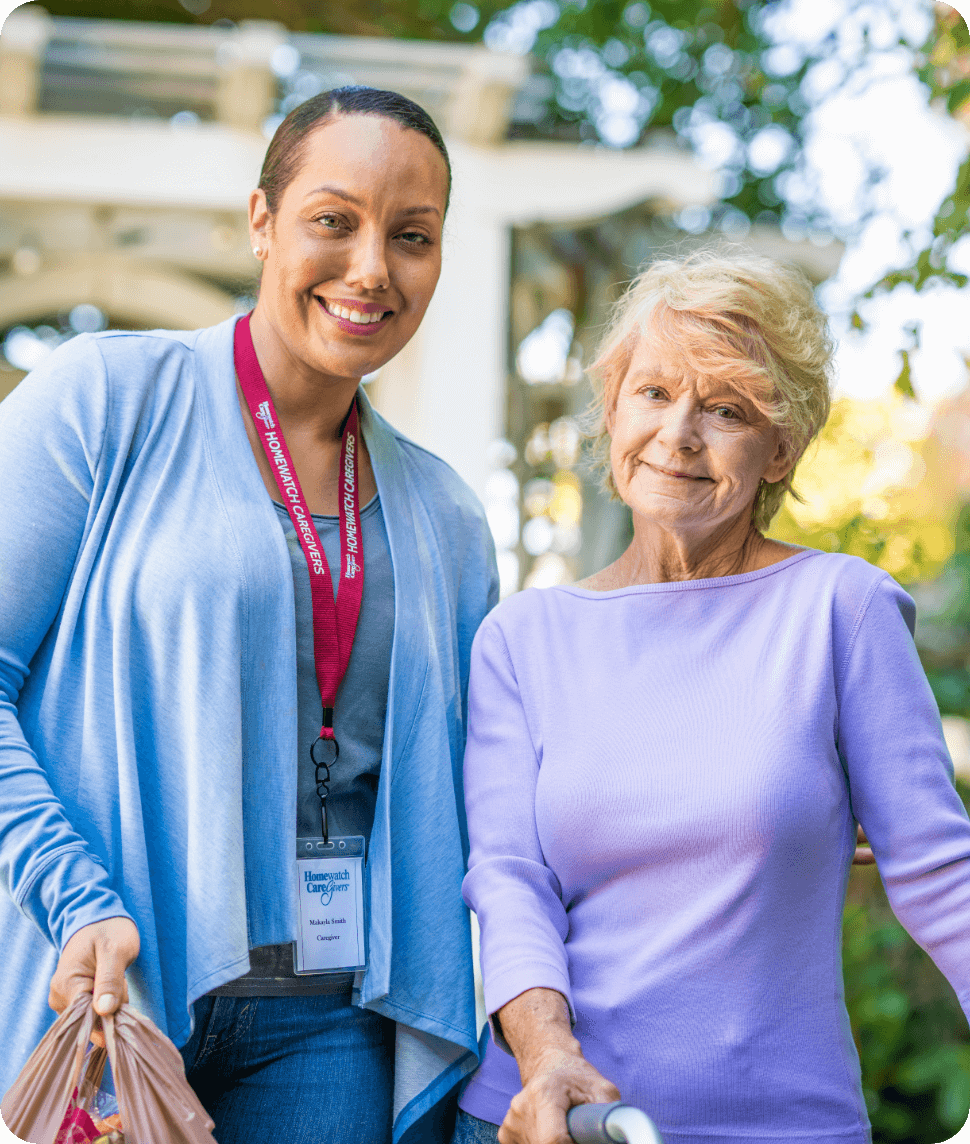 We conduct annual background checks on all local caregivers.

We provide at least 12 hours annually of employee training.

We perform in-person Quality Assurance visits at least every 90 days.

We conduct satisfaction surveys to monitor the level of care provided.

Ready to Speak with an Expert?
Homewatch CareGivers is Here to Help.