Giving Back to the Lockport Community
Senior Dance Party with DuPage Senior Council
In March, many seniors and their loved ones, caregivers, and more residents from the Lockport, Crest Hill, Bolingbrook, and Plainfield communities danced and socialized all night long at the DuPage Senior Council's senior dance party. Dennise Vaughn, Homewatch CareGivers of Lockport Administrator and Board Member of DuPage Senior Council, said, "I was so happy to hear about the fantastic turnout of this event. I love how this dance party highlights positive senior health and happiness!" Homewatch CareGivers highly values senior and companion care, which is why we encourage our clients and caregivers to attend community events like this one. Save the date for at least three more dance parties on May 19th, July 21st, and September 22nd. We were grateful to see that CBS Chicago covered the event, mentioning that after two years of isolation, it was great to see the senior community meet together to celebrate.
Homewatch CareGivers encourages clients and caregivers to live fulfilling lives by focusing on building meaningful relationships and attending social events. Our senior care services involve grocery shopping, laundry, and housekeeping activities. Our companion care services involve emotional and social support for individuals. Find out how Homewatch CareGivers can offer you and your loved ones a personalized care routine.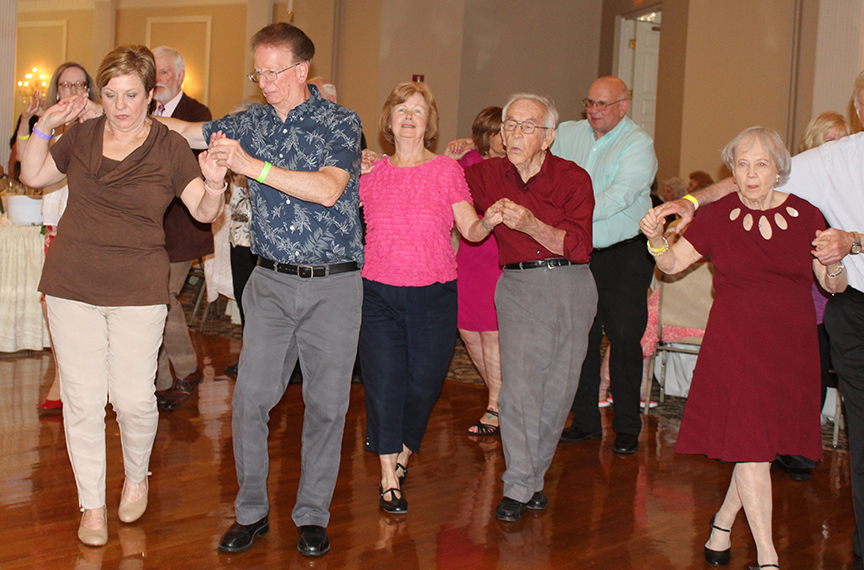 ---
Homewatch CareGivers Administrator, Dennise Vaughn, Attends AgeGuide Advocacy Event
In early March, our Administrator, Dennise Vaughn, participated in a virtual Advocacy Collaborative Event hosted by AgeGuide Northeastern Illinois. This event brought forth important hardships faced by many older individuals and their families and caregivers. We are honored that Dennise was able to attend among 260+ other network professionals, elected officials, and advocates to engage in conversations with legislators. One of the conference speakers was Marla Fronczak, AgeGuide Chief Executive Officer, who spoke about the effect of the pandemic on home healthcare and aging adults. Additionally, Courrtney Hedderman, Associate State Director for Advocacy and Outreach at AARP Illinois mentioned ways people can advocate for long-term care improvements.
Dennise quotes, "The speakers initiated powerful conversations about the future of home healthcare. Seeing many professionals come together to advocate for aging adults and empower caregivers was inspiring." To read more about this event and the public policies that were advocated, visit here. Homewatch CareGivers of Lockport is here to support you and your loved ones every step of the way, especially during aging processes. Learn more about why we provide compassionate home care here. Learn more about the elder care services we provide for the Grundy, Kanakee, Kendall, and Will Counties here.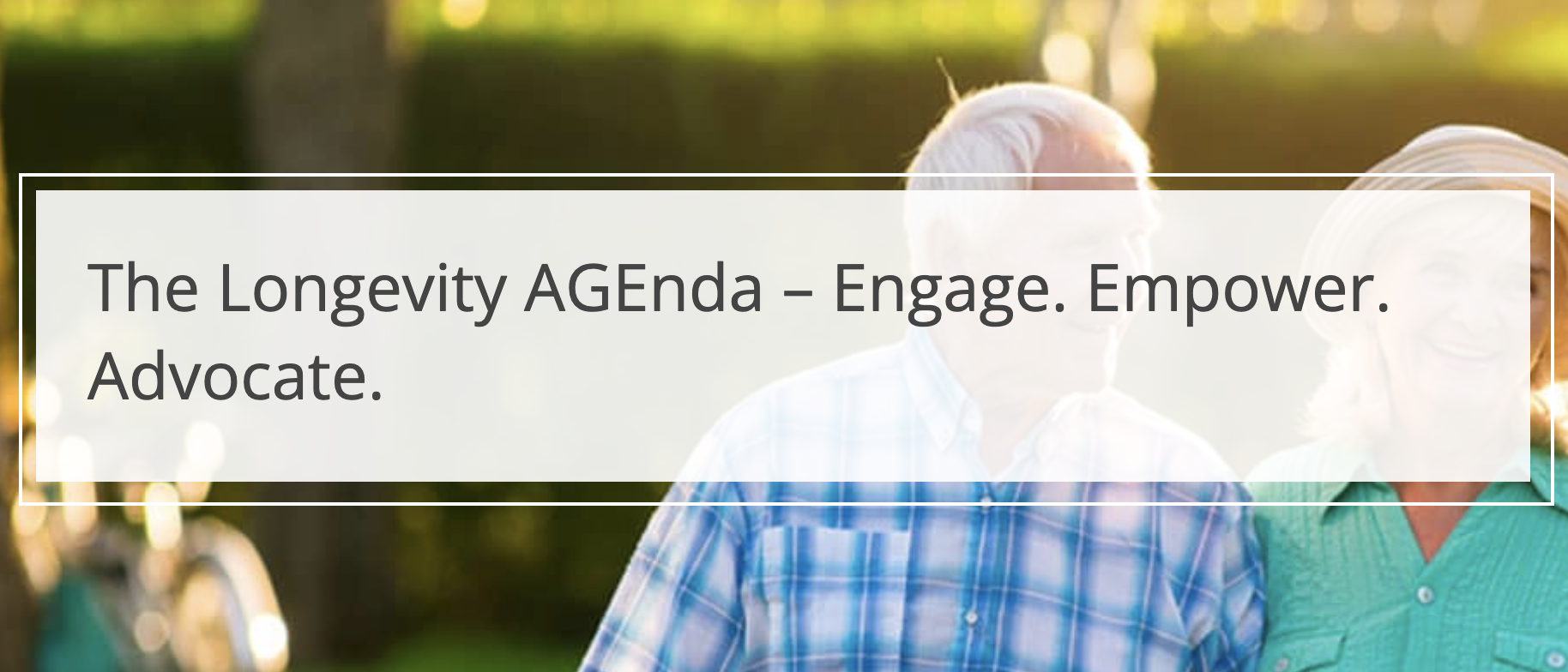 ---
Veterans Benefits Presentation at February Lockport TRIAD Meeting
We are proud supporters of the Veteran Affairs Aid and Attendance benefit known as a VA Pension for veterans. We are immersing our company and services in veteran-supported events because we want to provide top-notch care for our veterans and their loved ones. Kris Chrzan, Homewatch CareGivers Care Manager and Marketing Team Member, participated in a presentation at the February Lockport TRIAD meeting that focused on the VA benefits and Long-Term Care Insurance benefits Homewatch offers for clients and caregivers. We want to give a big thank you to the Lockport Police Department and the Lockport Township Supervisors for helping run this meeting. To learn more about homecare payment options, access this page here.
Additionally, the Lockport TRIAD meeting featured Susan Schaffrath, an RN at Silver Cross Hospital. Susan discussed ways to consume food that is healthy for your heart, since February was American Heart Month. Homewatch CareGivers of Lockport has more information about this topic here. Overall, this meeting and these presentations were very beneficial and informative for senior and veteran care in the Lockport, Plainfield, Bolingbrook, and Crest Hill communities.

---
Join Us for the March Memory Café
Here at Homewatch CareGivers of Lockport, we provide the utmost care for our community members in the Lockport, Bolingbrook, Plainfield, and Crest Hill. We highly value our unique dementia care plans that involves caregivers and clients setting goals for living life to the fullest and strengthening overall well-being. We set high standards for our caregivers because we believe that they are well prepared and skilled to care for our clients. Here is our checklist that explains how we provide our home care. The Dementia Friendly Naperville and the Naperville Senior Task Force are sponsoring a Memory Café for the month of March on March 8th from 2 pm to 3 pm. We'd love to see you at the Naperville Public Library today on 95th Street Branch, or at any of the coming events, happening on the second Tuesday of every month! Read more about our dementia care services here to see if any of our types of dementia care would be of interest to you or your loved ones.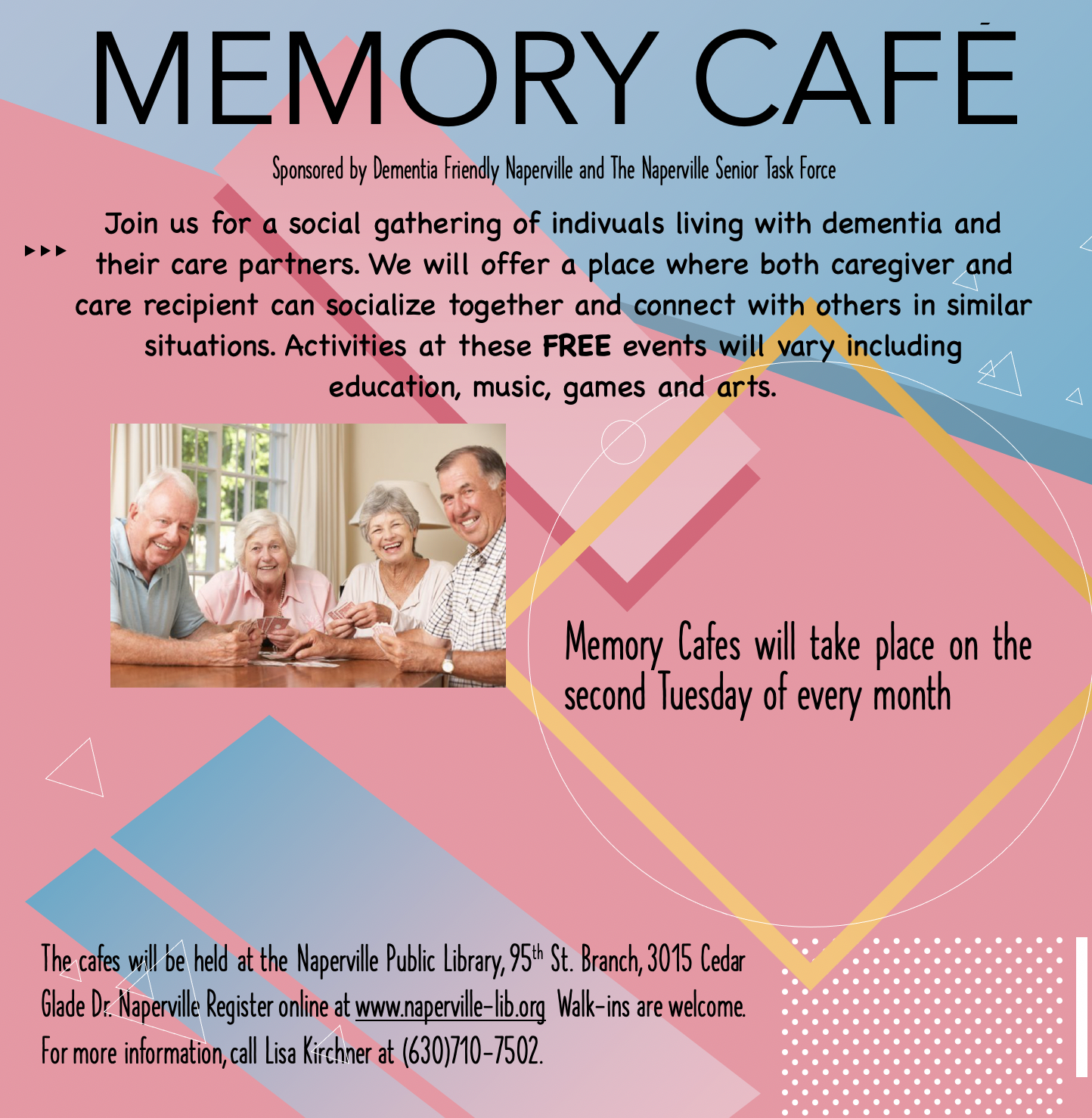 ---
How to Tackle Financial Challenges with Senior Living Experts
Homewatch CareGivers of Lockport partners with Senior Living Experts to provide educational and beneficial resources for our seniors, clients, and caregivers. Register here to listen to this discussion about financial challenges. This event is happening Tuesday, February 22nd from 4-5 pm, and all are welcome! Homewatch CareGivers of Lockport provides financial resources here and elder care services here. This event highlights how we deeply care for our clients and their health and successes. Learn more about this event here.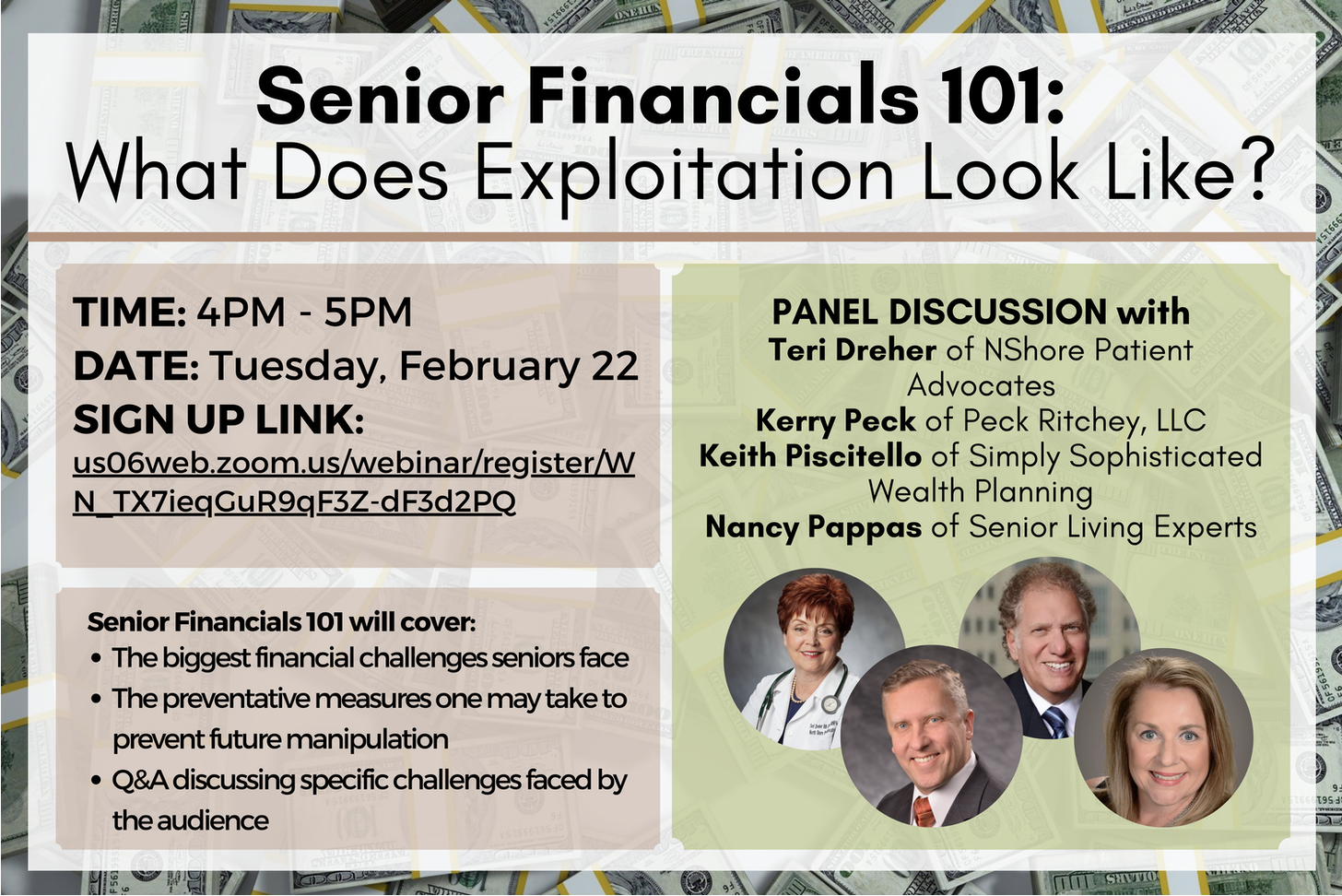 ---
Join us for the February Lockport Park District Meeting: "Heart Healthy Month"
Happy Heart Month! During February, Homewatch CareGivers of Lockport wants to focus on the importance of keeping your heart healthy. One of the ways to keep your heart in good shape is by eating a healthy diet. Fortunately, we have an opportunity for you to listen to an expert on this topic! Join us 9 am on February 22nd at the Lockport Park District or on Zoom to listen to Silver Cross Hospital staff member Susan Nawara Schaffrath, RN, BSN, CMSRN, speak about implementing a healthy heart diet! Call 815-838-2132 to reserve a seat and food. Check out the pdf for more info. Homewatch CareGivers of Lockport proudly supports the Silver Cross Hospital and Lockport Township Park District. Susan's presentation will highlight topics on heart health, which links to why Homewatch CareGivers of Lockport provides great 24-hour care, care for chronic conditions, and elder care services for your loved ones. View this flyer HERE.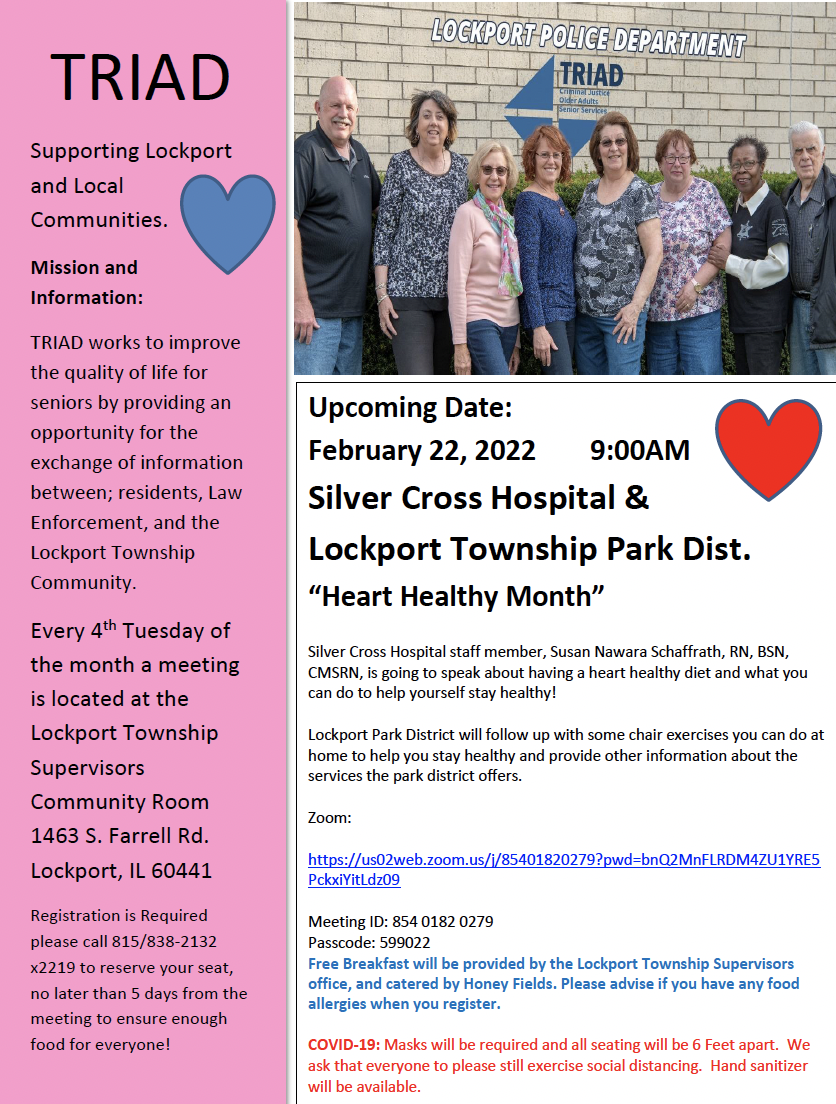 ---
Homewatch CareGivers of Lockport Kris Chrzan gives "Aging in Place" Presentation
Homewatch CareGivers of Lockport was honored and proud to have Care Manager Kris Chzran speak at the Lockport Area TRIAD January 2022 meeting. Kris mentioned options for aging at home and the ways people can receive care from their own home. We want to thank the Lockport Township for hosting and for the sponsorship from the Lockport Police Department and Lockport TRIAD. We appreciate everyone who took the time to come hear Kris speak or who joined us on Zoom. Learn more about Kris and the rest of our team here.
Kris quotes, "It was wonderful seeing so many seniors coming out on a snowy day to hear about "Aging at Home." My goal was to present a variety of ways for them to think about the future and to prepare themselves and their loved ones with some practical, easy steps to make their lives safer, easier, and healthier! I hope that some of my stories gave participants a lot to think and talk about with family and friends."
Kris' educational presentation represented how Homewatch CareGivers of Lockport highly values senior and elder care, in-home care services, and personal care. To attend future Lockport TRIAD meetings, check out their website or the City of Lockport's calendar.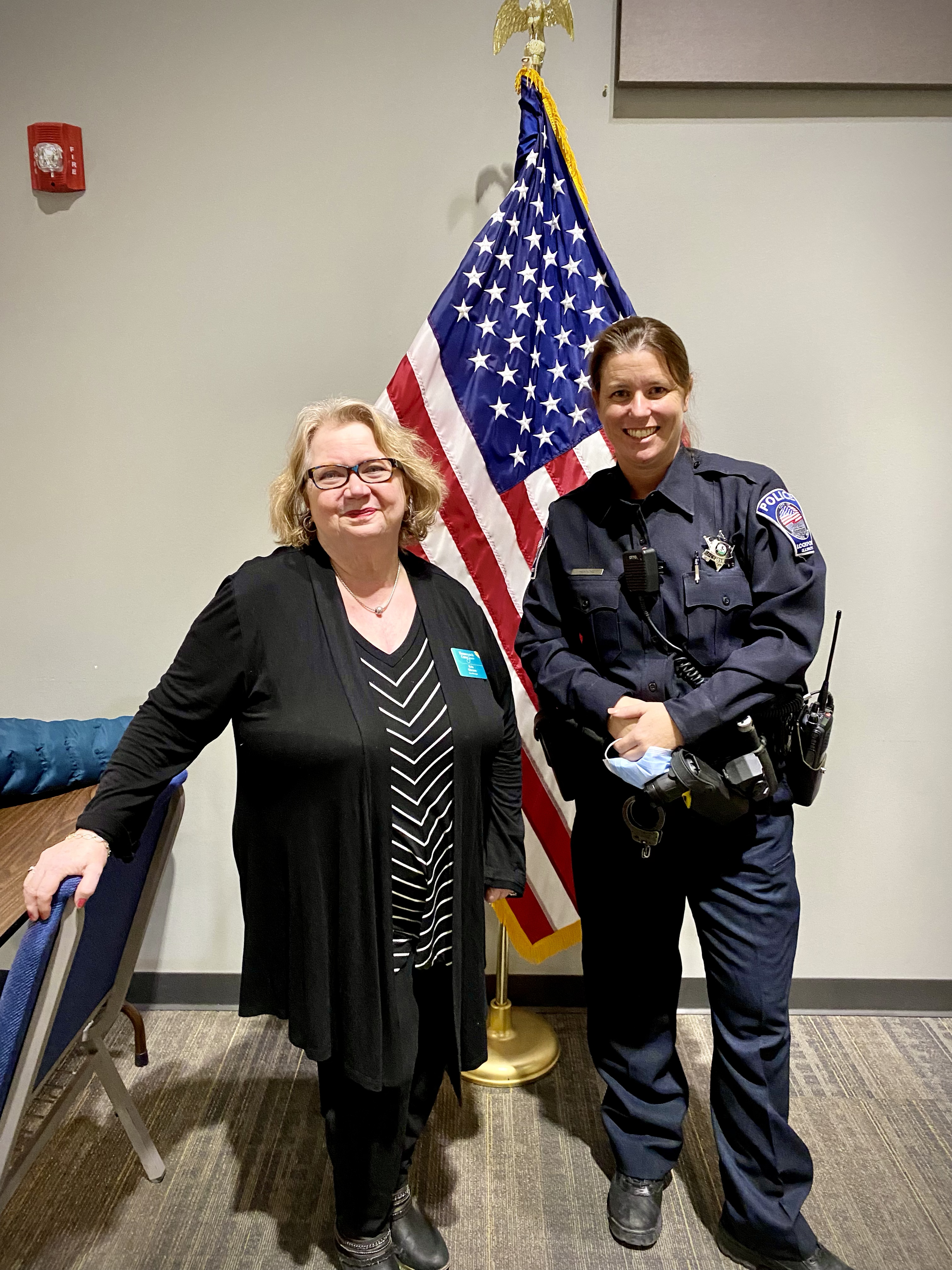 ---
Save the Date for this Homewatch CareGivers Presentation
Save the date for next Tuesday, January 25 at 9 am! Our very own care manager, Kris Chrzan, is presenting, "Aging in Place" which discusses options for living in your home as you age. Register ahead of time (link in flyer) and come to the Lockport Township Supervisors Community Room on S. Farrell Road or join on zoom (link in the flyer.) Free breakfast is provided, and masks are required. Big thanks to the Lockport Police Department and TRIAD for this opportunity! View the flyer HERE.
---
Dennise Vaughn Passes Down the ASSP President Torch
The Association of Senior Service Providers (ASSP) welcomed a new President recently, Ms. Lisa Stover, Founder of Presto Real Estate. Our Homewatch CareGivers Administrator, Dennise Vaughn, was the President of ASSP for the past two years. As the previous Vice President, Lisa Stover wanted to share the impact Dennise had on the organization, "Under her leadership, the group has grown, in spite of this relentless virus and reached more seniors through our Adopt A Senior program. It is such a joy to be a part of a group that voluntarily collaborates, networks and serves others."
Lisa adds, "I'm so excited to step into the well-oiled position of ASSP President following Dennise Vaughn… I consider it a privilege to serve alongside Dennise in other capacities as she brings such energy and direction wherever she lands." We are excited to see Lisa lead the group by contributing new ideas and continuing positive work in the community. We appreciate your kind words and strong leadership, Lisa! To learn more information about this organization, click HERE!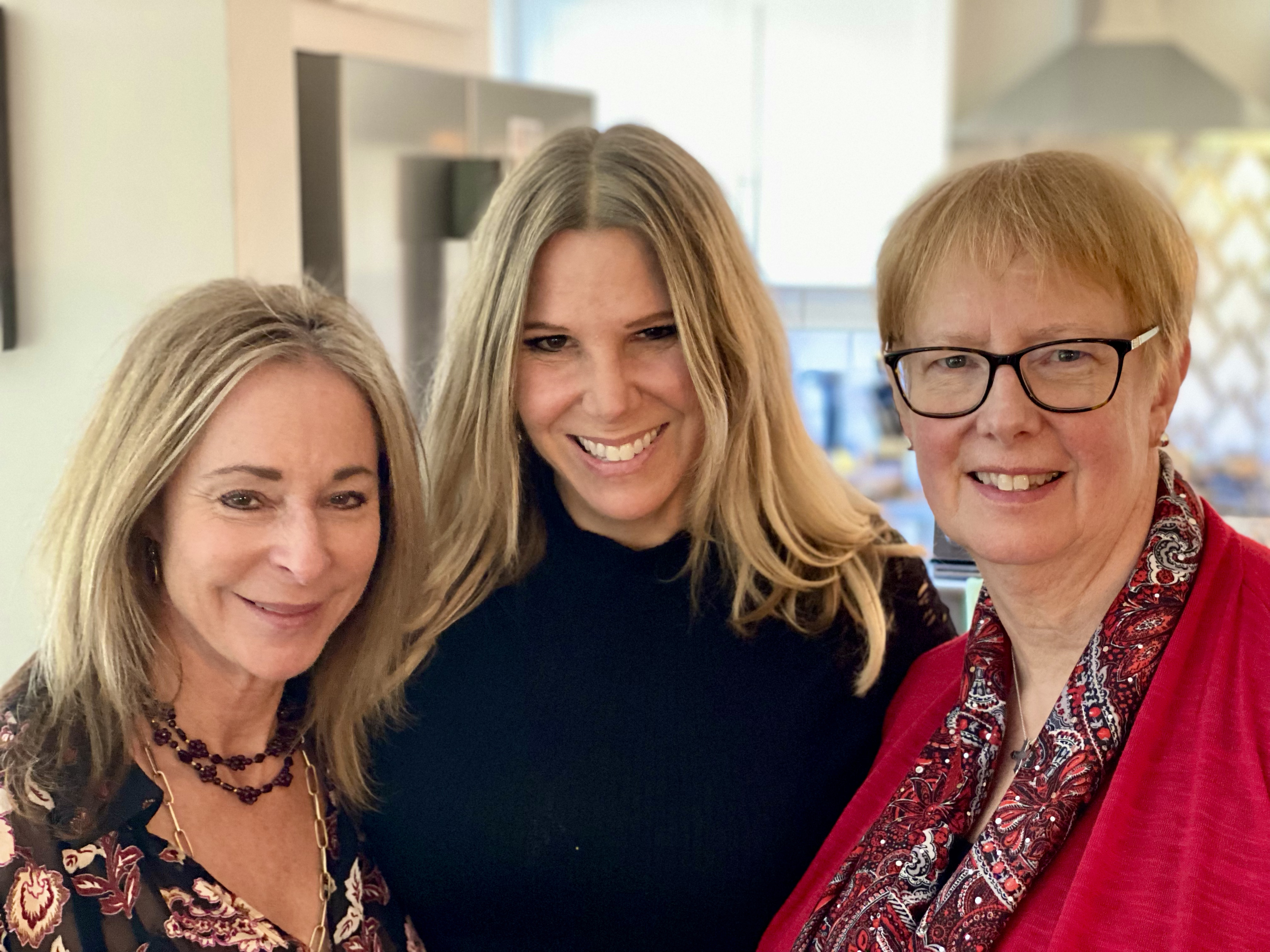 ---
Memory Café
Naperville Public Library is hosting "Memory Café" next Tuesday, 1/11 from 2:00-3:30 pm for an afternoon full of education, music, games, and art. We encourage individuals living with dementia and their care partners to come, along with anyone else interested! This event is sponsored by Dementia Friendly Naperville and the Naperville Senior Task Force. For more details, click on the link to the flyer HERE.
---
Association of Senior Service Providers Hosts Holiday Social
After a challenging year, the Association of Senior Service Providers (ASSP) organized a holiday celebration for many local senior service executives at a local Marriott hotel. Homewatch CareGivers of Lockport Administrator, Dennise Vaughn, discussed innovative ideas for music therapy programs and training with the senior executives. We appreciate how ASSP organized this event for small business owners to collaborate on new trends, technology, and innovations in the healthcare industry. Homewatch CareGivers wants to benefit the Lockport community by expanding our services, such as therapeutic Post-Operative Care and Dementia Care.
For more information on the membership organization of ASSP, click here: https://www.assp-dupage.org/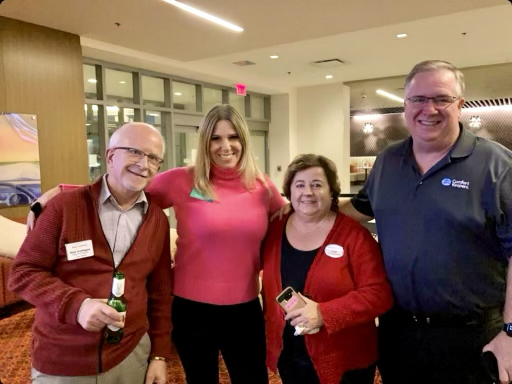 ---
Homewatch CareGivers Participates in Annual Adopt a Senior Program
Homewatch CareGivers of Lockport was honored to participate in the Annual Adopt a Senior Program during the month of December, which was organized by the Association of Senior Service Providers (ASSP) of DuPage County. Homewatch Caregivers Operation Manager, Raquel Gonzalez, had a wonderful time sharing her puppy and quality time with our sponsored senior, who lives in the Martin Avenue Apartments. Our Administrator, Dennise Vaughn, is a past President of ASSP and is on the Board of the Martin Avenue Apartments, so she was thrilled to be involved in this annual program. Homewatch CareGivers of Lockport enjoys participating in the Adopt a Senior Program because it highlights how we value Home Health Care, Companion Care, and Elder Care for the Lockport communities.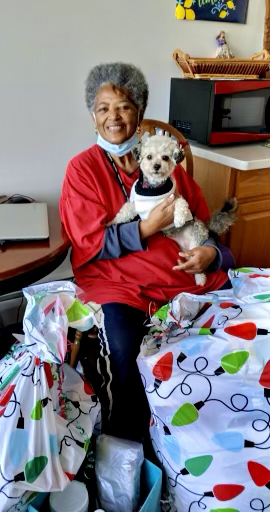 ---
Homewatch CareGivers Wishes Everyone a Safe & Happy Holidays
On behalf of the office staff at Homewatch CareGivers, our administrator, Dennise Vaughn, and Santa would like to wish all our clients, caregivers, and the Lockport communities Happy Holidays! Homewatch CareGivers of Lockport loves sponsoring events and activities that bring the community together. We highly value companion, senior, personal care, and additional services, while serving our wonderful local communities. When Santa visited our seniors, Dennise shared, "Seeing their faces light up shows we never get too old for Santa!" We encourage everyone to reach out to their loved ones to tell them how much you care about them this holiday season.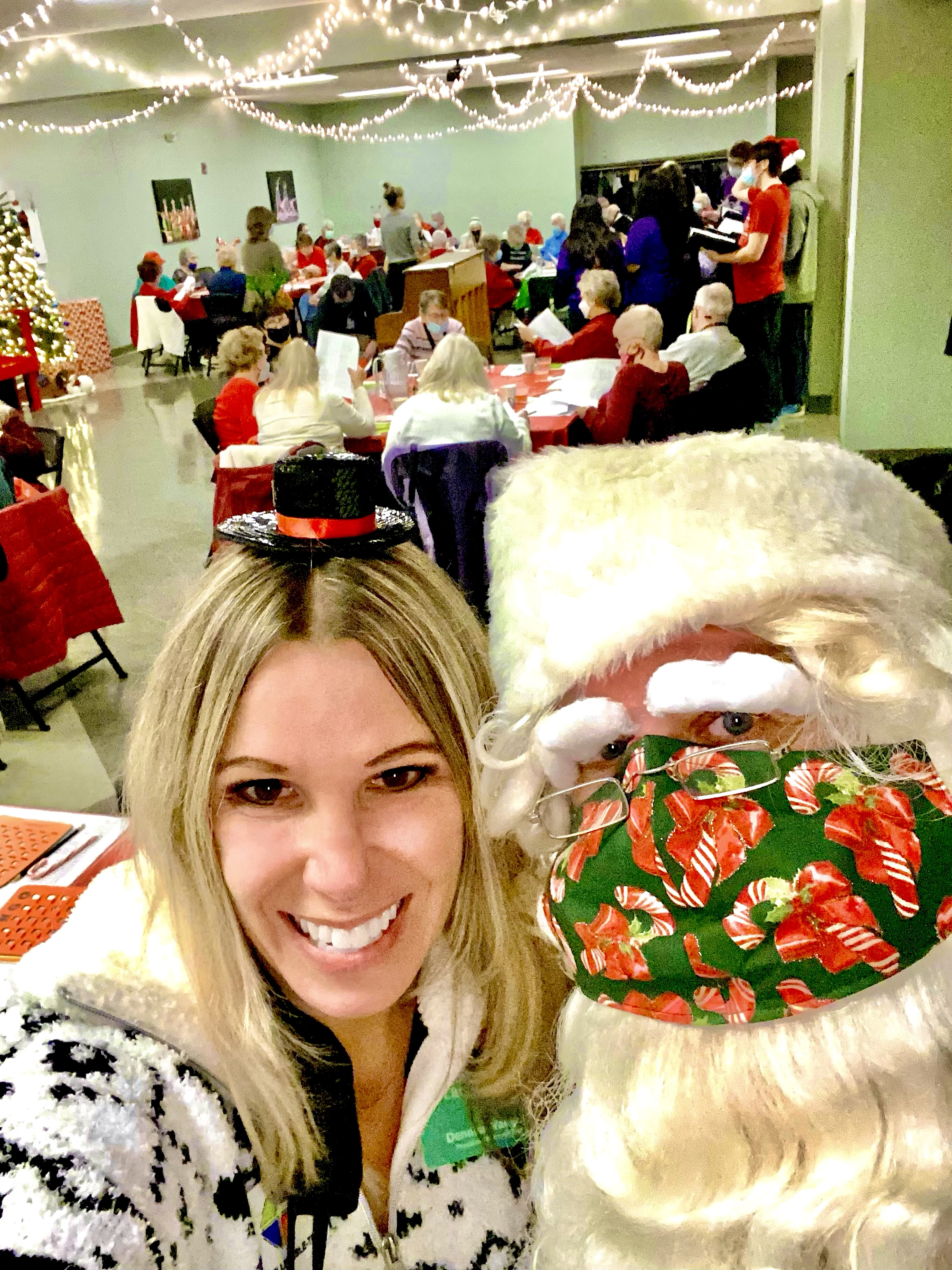 ---
New Senior Today Episode "Oh My Aching Back"!
Homewatch CareGivers of Lockport participated in a new Seniors Today episode "Oh My Aching Back". This episode can be viewed by clicking here! On this episode, we discuss how 80% of the population will experience back problems at some time in their lives and how aging still remains the number-one cause of back pain. Here at Homewatch CareGivers, we provide companion care and believe good care should not interfere with your day-to-day activities. Our caregivers can help with laundry, errands, housekeeping, assistance with caring for pets, and more! Please contact us today to learn more about our service in Lockport and surrounding areas!
---
Hear about all of our upcoming events with our partners!
AgeGuide is partnering with GetSetUp, an online interactive community for older adults, to allow older adults the ability to take virtual classes relating to different interests, skills and social activities. Don't think you have the skills? GetSetUp offers a variety of classes to learn the technology needed to use platforms such as smart devices, Zoom and so much more! Don't wait! Register today for this FREE learning platform available to older adults living in AgeGuide's eight-county service area through Feb. 28, 2022. All you need to do is fill out the form and you will be all set! Get Started Taking Classes.
---
Illinois TRIAD Conference
Dennise Vaughn, Naperville-Lisle Triad President attending Illinois Triad Meeting. Triads have formed in communities throughout Illinois and the nation to promote crime prevention for older adults. The groups empower seniors to be more involved in community programs and educational seminars and focus on the importance of health and safety. Triad aims to enhance the quality of life for all senior citizens.
Click HERE for more information!
---
We are hiring! We have openings in the Lockport, Bolingbrook, Romeoville area for CNAs and for people who would like to become Certified Caregivers. We are looking for great people who are compassionate, responsible, and good problem solvers.
We really care about our care team here at Homewatch CareGivers! Our most dedicated care team staff members makes $50k+. For a limited time, we are offering a $500 Sign On Bonus!
Schedule an interview by clicking here or call or text us at 331-702-9975 to find out more information!
Click HERE for more information!
---
Congratulations to our Caregivers of the Month!
Gabriel Kareem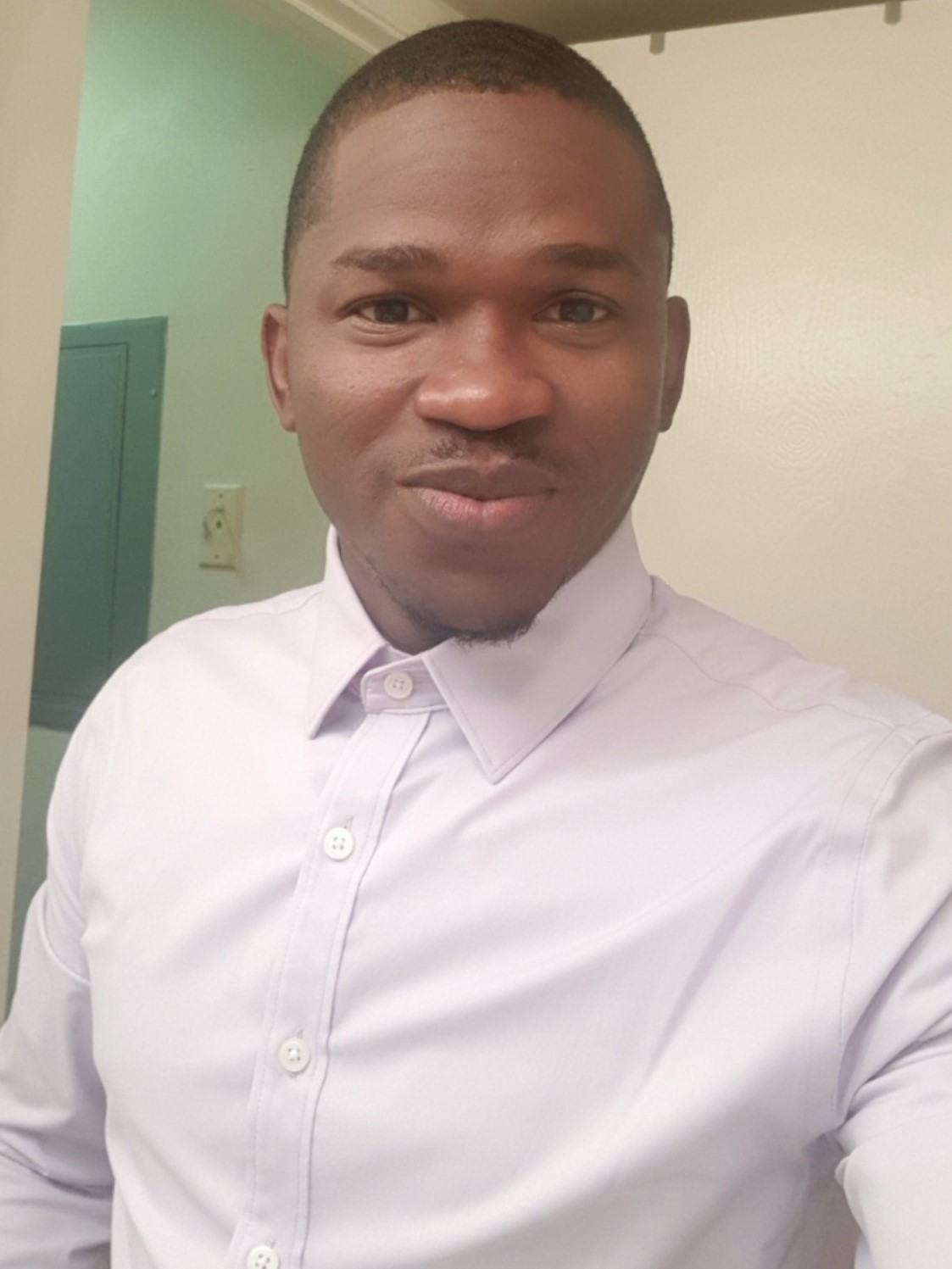 Payton Nesci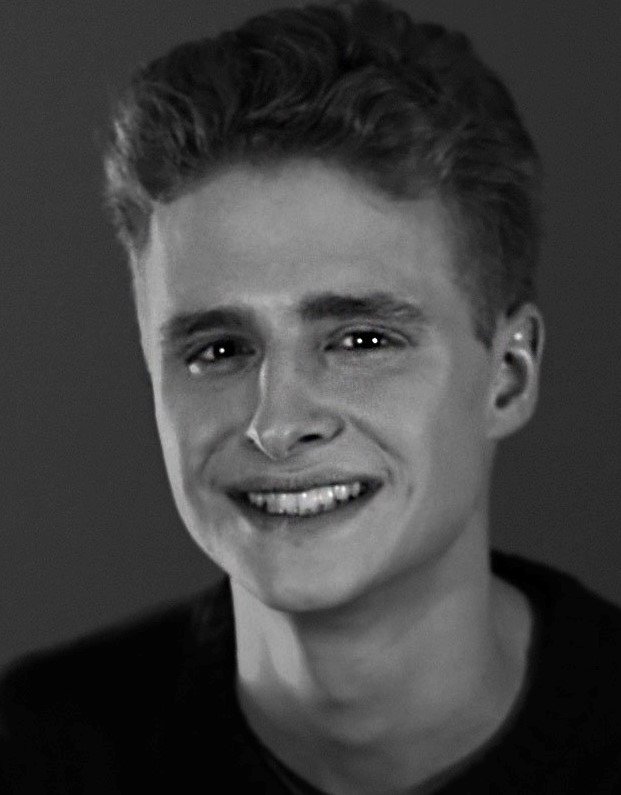 ---
TEAM TRIVIA THE GOLDEN AGE!
July 27, 2021 9:00 AM
Please join us for a fun filled morning with our very own Sgt. Brian Phelan, hosting our 1st trivia event. We will be covering history, entertainment and music!!
Click HERE for more information.
---
Supporting The Carillon Community
Homewatch CareGivers Home Care was proud to support the Carillon Salsa Dance Party on Saturday, June 26th. Our own Michelle Turvey, Caregiver Ambassador, was there to share information and answer questions about in home care. It was a great night for all!!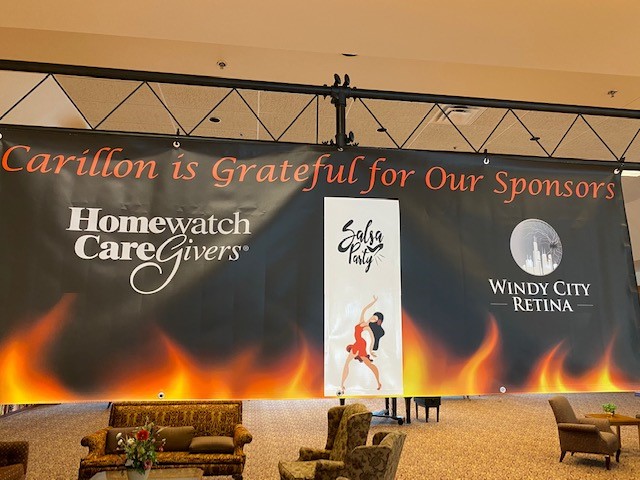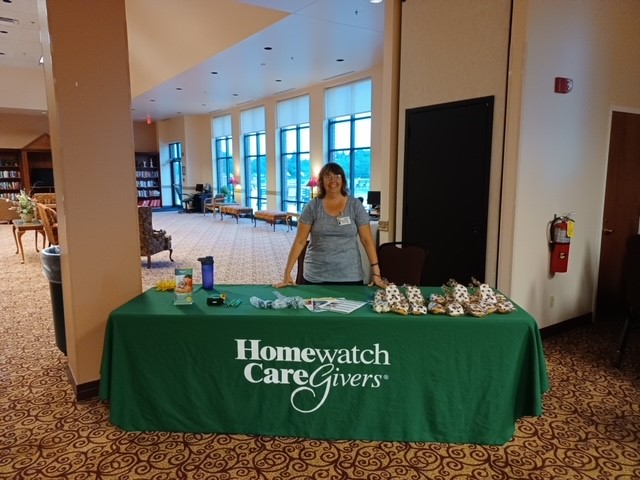 For more information about the Carillon Community please visit: https://www.carillonhoa.org/default.aspx
---
TRIAD supports local communities by offering the opportunity for information exchange between residents and Law Enforcement.
Click HERE to see upcoming events for the month of June!
---
Are you thinking about a career in Health Care?
Do you have a passion for helping others and would like to learn the skills to be a professional caregiver?
Homewatch CareGivers of Lockport is offering multiple opportunities within the Home Health industry.
Come and join us for our Job Fair, Wednesday, May 19th 9am - 2pm and learn more about the rewarding roles available.
Click HERE to learn more!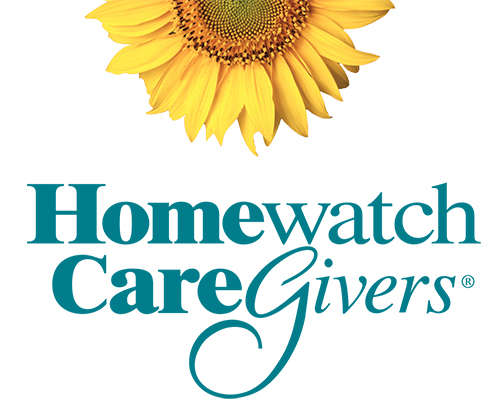 ---
Paul Beach, Homewatch CareGivers, was proud to appeared on The Caregiving Wisdom Series sponsored by Nourish. This series features experts from across the nation who bring personal and professional wisdom to many aspects of caregiving. On April 21, 2021 Paul spoke on "Do I Need Help? Spotting the Challenges" to family caregivers across the county. The following link provides access to a recording of that presentation.
https://nourishforcaregivers.com/the-caregiving-wisdom-series/
---
The Lockport Area Triad is a community organization that works to improve the quality of life for seniors by providing an opportunity for the exchange of information between residents, law enforcement, and the community.
The next meeting "Older Adults Can Have Fun Too!" will be on May 25th 9:00am at the Lockport Township Supervisors Community Room 1463 S. Farrell Rd. Lockport, IL 60441.
Click HERE to learn more!
---
Paul Beach, Homewatch CareGivers of Lockport was honored to present "The Beatles: The stories behind the world's biggest band." to the Lockport Township Park District's Senior Men's Club at the historic Gladys Fox Museum. It was great to have the social distanced gathering where "a splendid time was guaranteed for all!"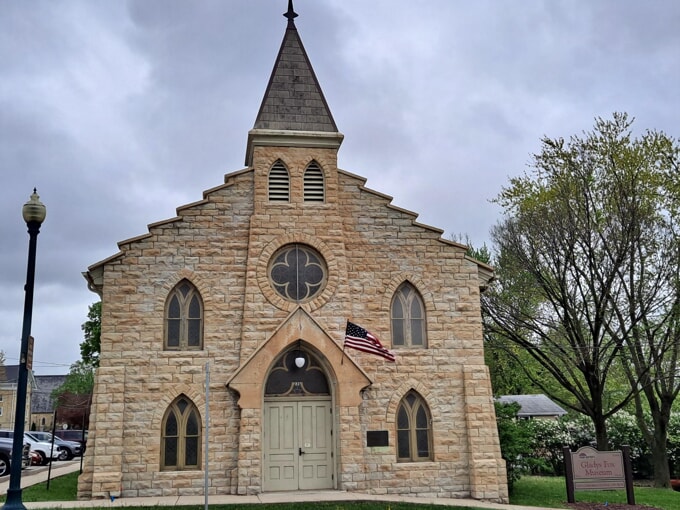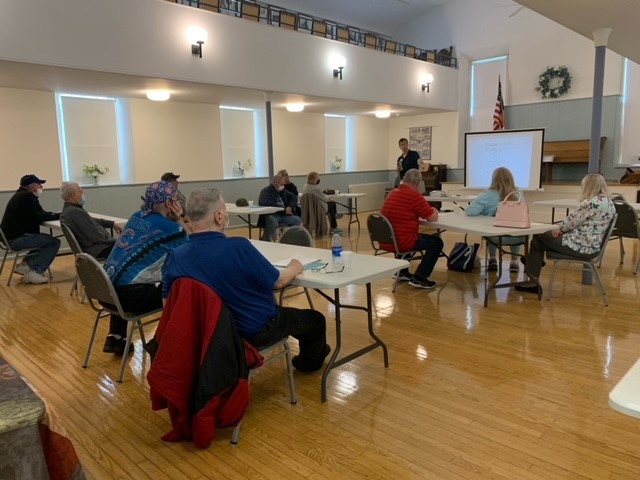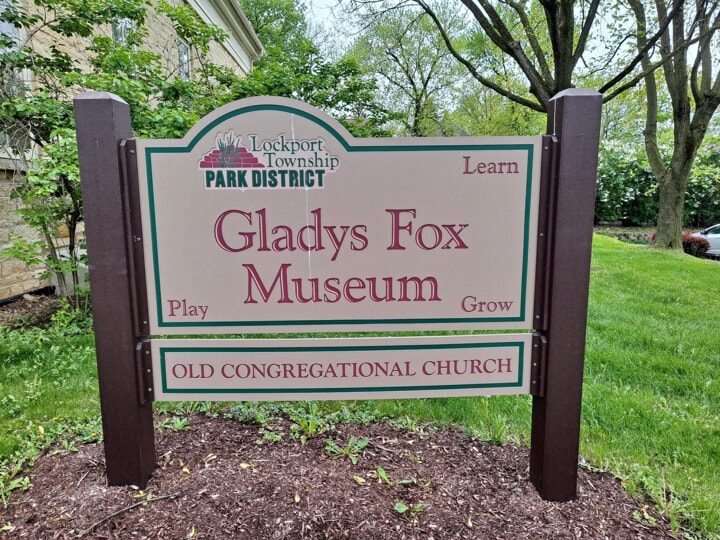 ---
Testimonial Tuesday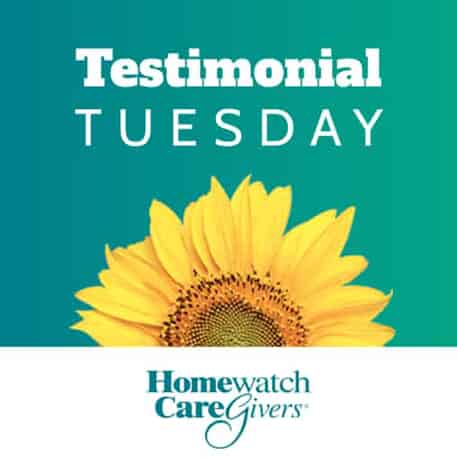 I have now been working for Homewatch CareGivers of Naperville for two years. I didn't think my job could be any more rewarding until I look back at all the things I have learned and the lives I have touched. However the greatest joy for me is how my clients touch my life. I am the caregiver that I am because of them. Families thank me for bringing joy back into their loved ones but I say thank you for bringing daily joy into my life!!!
- Mary S.
---
Homewatch CareGivers Lockport was thrilled to join the April 20th Lockport Area Triad meeting. Jerry Schmidt, CFP VA Accredited claims agent discussed the various VA benefits available to Veterans and their spouses. A great group join us both in Lockport and via Zoom meeting.
---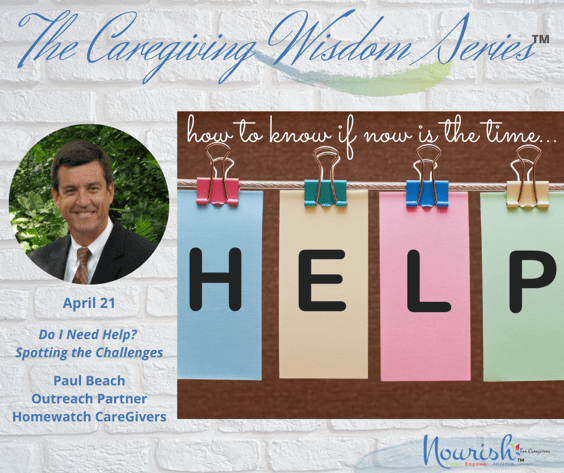 Paul Beach, Homewatch CareGivers will be the guest speaker for The Caregiving Wisdom Series, April 22nd virtual meeting. Paul will be discussing spotting the challenges facing family caregivers and when it might be time to look for help. The Caregiving Wisdom Series is sponsored by Nourish for Caregivers https://nourishforcaregivers.com/
---
Dennise Vaughn is a co-host of Seniors Today, a show about helping seniors – and those that love them - live their very best lives. NCTV-17 is offering an opportunity to sponsor the show while also promoting your business.
Click HERE to learn more about sponsorship opportunities!
---
April CareGivers of the Month!
Sue Ranumas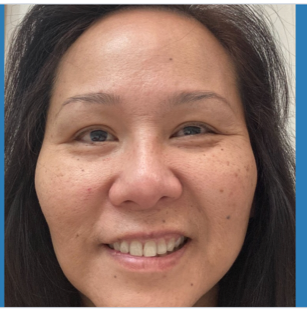 Latoya Cousins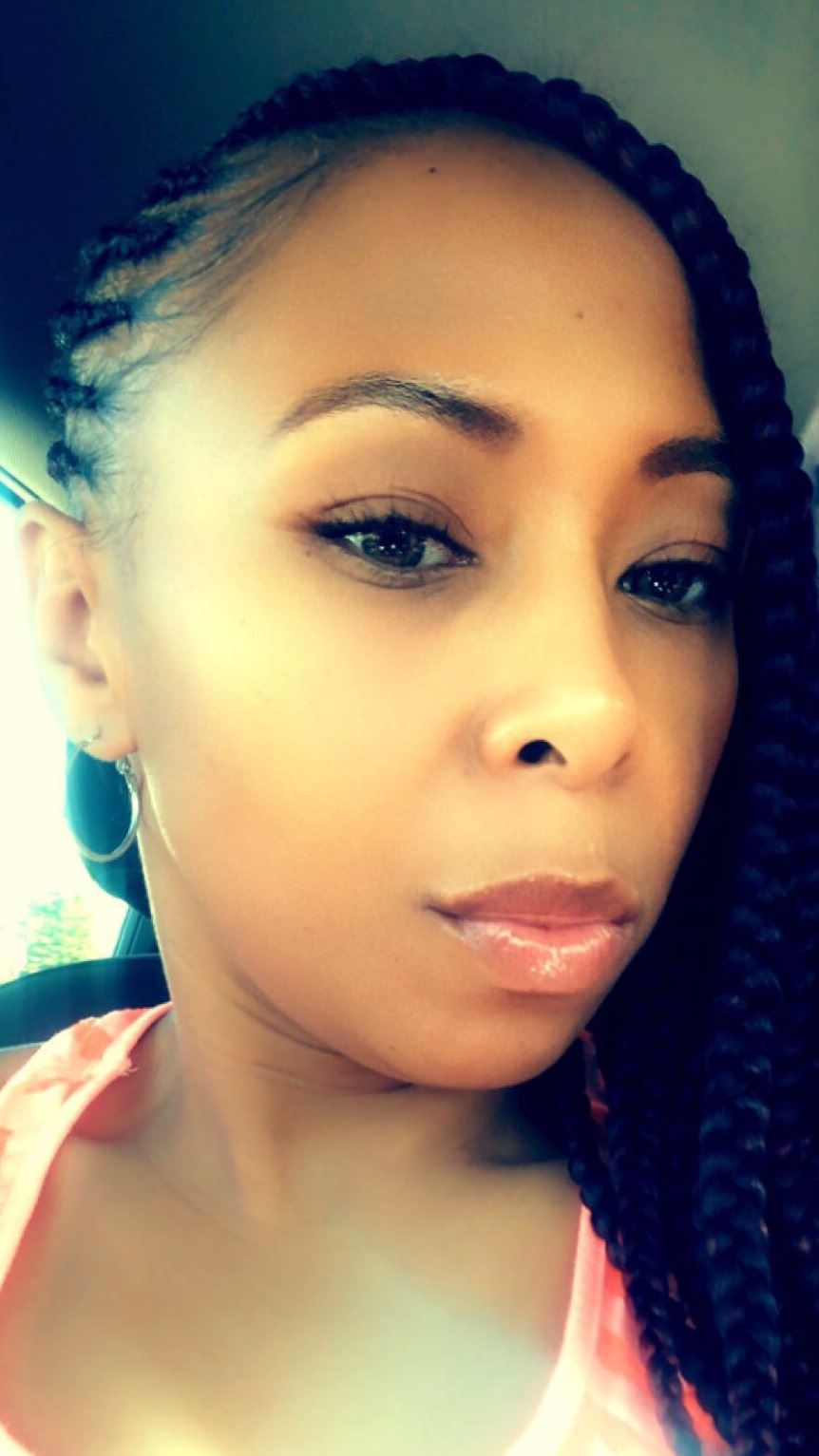 ---
Homewatch CareGivers of Lockport is a proud member of the Lockport Area Triad. On Tuesday, March 16th, Lockport Area Triad hosted Lara Bruce, MA CCP-SLP, HIS, as she presented "Hearing Loss, Demystified!" The meeting was both in-person, socially distanced and broadcast via Zoom. Lara did a wonderful job with some very useful information.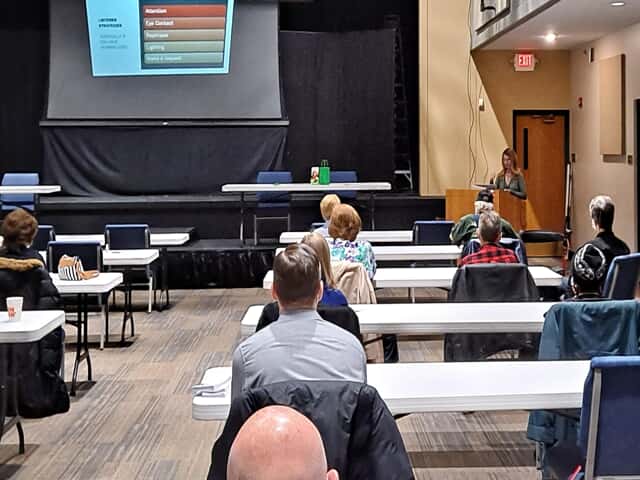 ---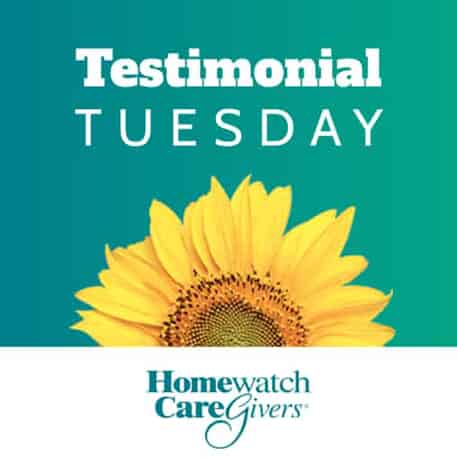 "Kathy is such a terrific leader on your team! She is thoughtful, caring, and a dedicated advocate for your clients. She is an absolute joy to work with and I cannot tell you enough how capable and compassionate your caregivers are with our client! Thank you!"
- Rebecca
---
Caregivers of the Month!
Michelle Turvey
Priscilla Heidebrecht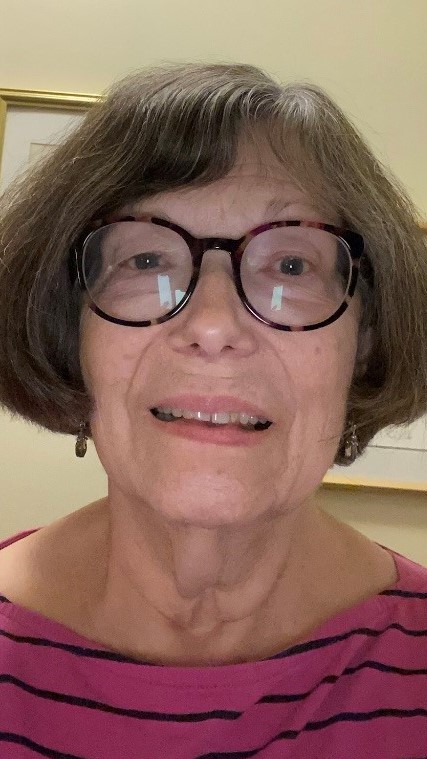 ---
"I am so appreciative of Kris, Kathy and Raquel. They are such troopers! They are working under enormous pressure and are always so kind and gracious."
- Priscilla, Homewatch Caregiver
---
Dennise Vaughn and Paul Beach from Homewatch CareGivers of Lockport took part in the recent the February 23rd meeting of the Lockport Area Triad. The Lockport Area Triad is a collaborative partnership between law enforcement, senior citizens and community groups.
The Lockport Area Triad meeting was conducted both in person and with a virtual Zoom meeting.
Dr. Niraj Shah, MD of Oak Street Health, Joliet joined the meeting to answer questions and offer advice regarding the various vaccines.