Personalized Connected Care
About Homewatch CareGivers of Burleson
My name is Vicki Huggins and as a Registered Nurse I have spent the last 15 years of my career dedicated to providing the best possible care for my patients at local Fort Worth hospitals. I now bring that experience back to the community through Homewatch CareGivers of Burleson.
Our journey started in 2008 when my friend and Co-owner Tracy Rutkowski had some difficult personal decisions to make. Her elderly parents living in Michigan needed more care than she could provide after her mother was bedbound with a broken hip. By using local caregivers to assist with essential daily activities her parents remained independent in their own home. This inspired the retired United States Navy Veteran to pursue a career change and devote herself to caring for others.

Observing Tracy's life change and personal experience I became more aware of patients being discharged from the hospital with no family or friends to assist them with their needs at home. An example that comes to mind was a paraplegic patient in the emergency room. He was advised by the E.R. physician that he needed to follow up with his primary care provider. Having provided care to him on several occasions I was concerned that he was unable to get the support required to follow his plan of care. I subsequently arranged for a social worker to visit with him who provided resources for transportation, funding, and other homecare services.
The elderly and disabled population are vulnerable and in need of advocates to assist them not only with their needs but also to guide them on how to acquire assistance in getting their needs met.
Let Homewatch CareGivers of Burleson be your guide or support. Our training and experience provides us with the tools to implement a plan of care to provide you or your loved one with the best possible outcomes. Our care incorporates each client's values, expectations, and evidence based interventions to provide a higher standard of quality care.
Evidence-based practice is recognized as the "hallmark" of nursing and the Institute of Medicine mandated evidence-based practice as a "core competency" for all medical professionals in the United States. (Kim et al., 2013, p. 52).
Together, Tracy and I are devoted to our clients and their families and will provide you or your loved one with a higher quality standard of care.
"Marianne, we are proud that we were able to assist you with your right to vote!" Homewatch CareGivers of Burleson helping make seniors votes count.
Reference
Kim, S. C., Brown, C. E., Ecoff, L., Davidson, J. E., Gallo, A., Klimpel, K., & Wickline, M. A. (2013). Regional evidence-based practice fellowship program: impact on evidence-based practice implementation and barriers. Clinical Nursing Research, 22(1), 51-69. doi:10.1177/1054773812446063
Providing the highest quality of care at an affordable cost. Our local caregivers are trained, background-checked, and insured. This is our promise to you.
About Our Caregivers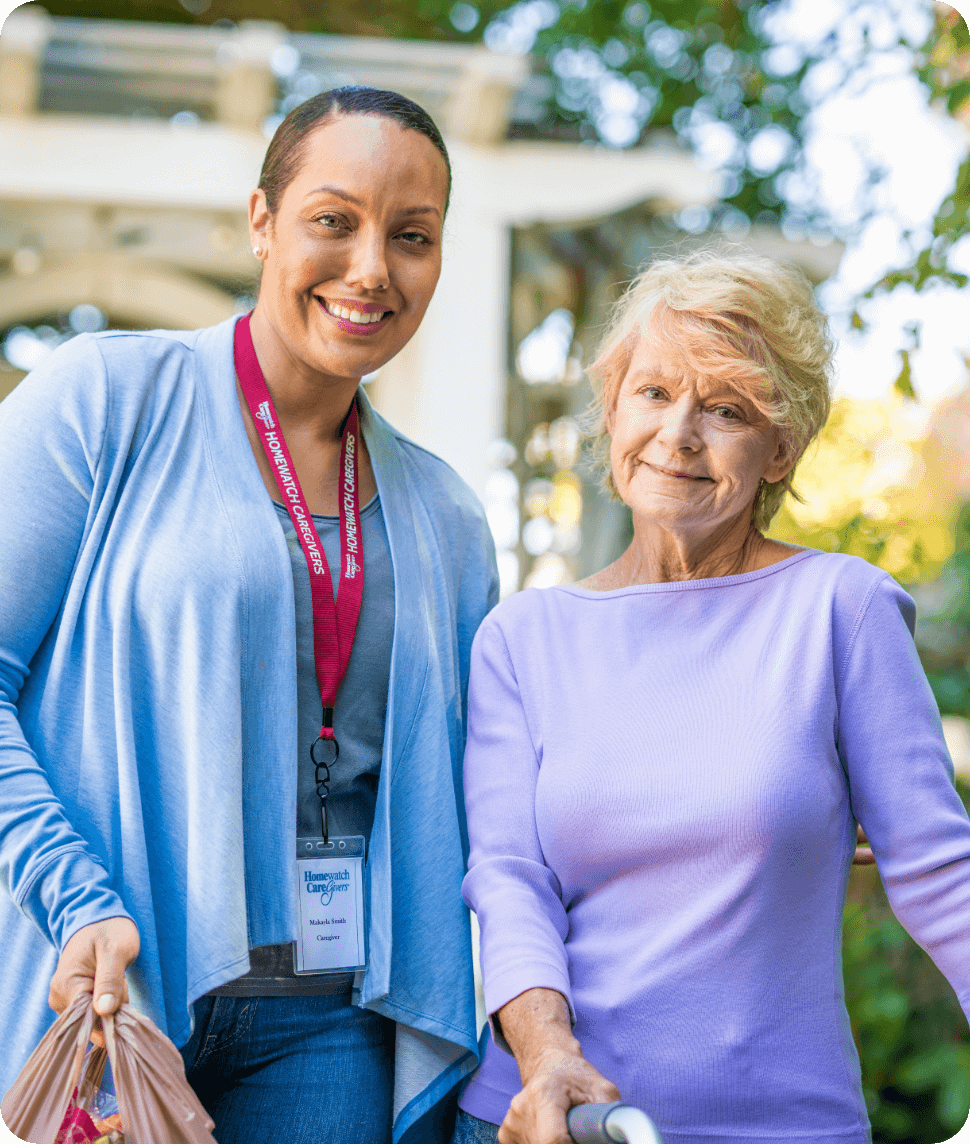 We conduct annual background checks on all local caregivers.

We provide at least 12 hours annually of employee training.

We perform in-person Quality Assurance visits at least every 90 days.

We conduct satisfaction surveys to monitor the level of care provided.

Ready to Speak with an Expert?
Homewatch CareGivers is Here to Help.