Personalized Connected Care
Charlotte Dementia Caregivers
Home Dementia Care Services in Charlotte, NC
There are about 50 million people with dementia worldwide. When you account for the loved ones whose lives are affected by dementia secondhand, the number of people affected by dementia is easily in the hundreds of millions. Caring for our loved ones with dementia can be an emotional and practical hardship, especially as their condition progresses and they require more specialized assistance and attention.
People in our community turn to Homewatch CareGivers of Charlotte to provide the experienced, compassionate, and dignity-affirming dementia care their loved ones need. Our Charlotte dementia care team creates flexible and custom care plans that adapt and change to your loved one's needs and condition. Our supportive Charlotte dementia care plans are designed to preserve executive function, handle difficult symptoms, and form strong and healthy bonds between our patients and our caregivers.
Our dementia caregivers in Charlotte are experienced with providing care for all forms of dementia, including:
Alzheimer's disease
Lewy body dementia (LBD)
Huntington's disease
Parkinson's disease
Creutzfeldt-Jakob disease
Personal Experience with Dementia Care
Our owner, Mike Riley, knows what it's like to have a loved one with dementia. His father suffered from Alzheimer's long before he started Homewatch CareGivers of Charlotte. He witnessed firsthand the strain that dementia care can put on family members, especially when they're not trained or equipped to provide the support their loved ones need.
The memory of watching trained professionals care for his father and support him as his conditioned progressed was the seed for what became our Charlotte in-home care service. Today, we offer to our patients the same relief: the peace that comes from knowing your loved one is in good, caring hands. To get started with us, call for a free consultation so we can create a custom care plan for your loved one's care.
Call (704) 270-2515 or use our short online form to request a free consultation.
Homewatch CareGivers of Charlotte
704-270-2515
Schedule a Consult Call

Providing the highest quality of care at an affordable cost. Our local caregivers are trained, background-checked, and insured. This is our promise to you.
About Our Caregivers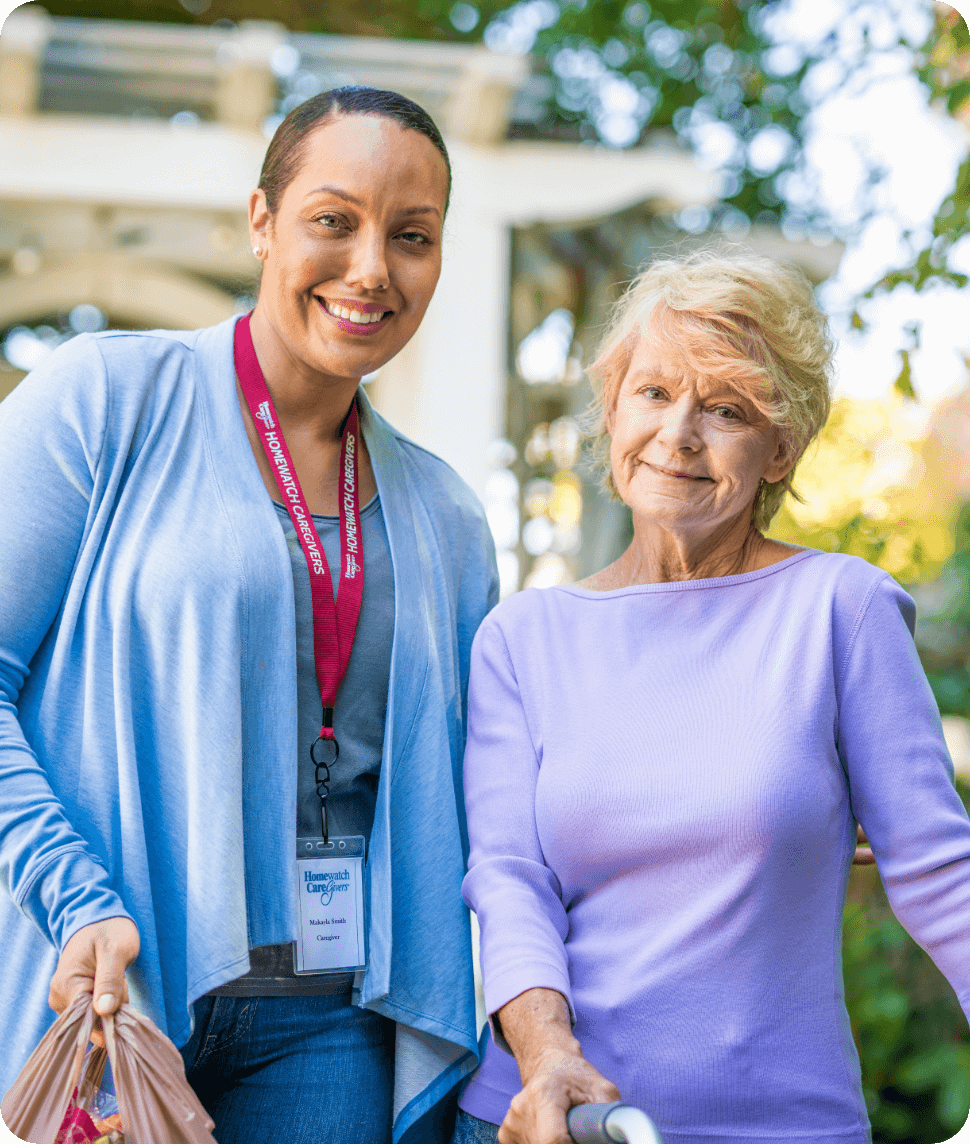 We conduct annual background checks on all local caregivers.

We provide at least 12 hours annually of employee training.

We perform in-person Quality Assurance visits at least every 90 days.

We conduct satisfaction surveys to monitor the level of care provided.

Ready to Speak with an Expert?
Homewatch CareGivers is Here to Help.