Personalized Connected Care
Senior Care Puts Independence Within Reach
Age has its advantages, but not always when it comes down to physical ability. As our loved ones, or even ourselves, start to slow down, it can get harder to live the same life of independence. If your mother or father still desire to live in their home as they age, senior care services in Charlotte, NC could be the answer.
Senior care brings in a strong professional to do the heavy lifting of life for your elder loved one, so that they can enjoy life without the struggle. Companion Care in Charlotte includes help such as:
Household chores
Grocery shopping
Cooking and meal prep
Getting to and from appointments
Keeping and remembering appointments
If an elderly person in your life has been struggling with the basic tasks of living, they may benefit from a helper who matches their personality, and are willing to not just assist with personal care, but also be a companion. The right caregiver can help ease loneliness and provide gentle support for the person who needs it.
How Home Care in Charlotte, NC works
No two individuals are alike. Your mom might love karaoke and playing cards with her friends, while a different person may prefer to stay home with a good book. Our caregivers are as unique as the elder in your life, and can be a companion and friend as well as a help.
We match your loved one to a caregiver with a personality that best compliments their own outlook on life, so that they find spending time with their caregiver enjoyable, all while easing their burden. Our client's individual needs are assessed, and a recommendation is made for how many hours they will benefit the most from.
Your mom may just need an hour a week so she can get help seeing her friends, or 24-hour care can be arranged so your father is never alone. Our caregivers are skilled at assessing situations, and making recommendations based on the individual needs of the person receiving care.
Empower your senior
Senior care isn't about stripping someone of their life and personality, but adding to it. Your mom may enjoy being the life of the party, which may make it disheartening for her when she no longer has the get-up-and-go for both a dinner party with her friends, and the dishes after. Your father may love going to the beach, but finds driving too difficult.
A professional caregiver can help give them back their lives. Rather than think of a caregiver as someone that impedes life, the right caregiver with the right personality can make a great difference in the independence and dignity of the elderly people who need them.
If you are searching for Senior Care in NC, consider one of our professional and compassionate caregivers. Our caregivers are passionate about what they do, and love working with people to help them live their best lives. We'd love to connect with you, and help you find a partner to support and care for the people you love.
Call us today at (704) 270-2515 or contact us online for more information!
Homewatch CareGivers of Charlotte
704-270-2515
Schedule a Consult Call

Providing the highest quality of care at an affordable cost. Our local caregivers are trained, background-checked, and insured. This is our promise to you.
About Our Caregivers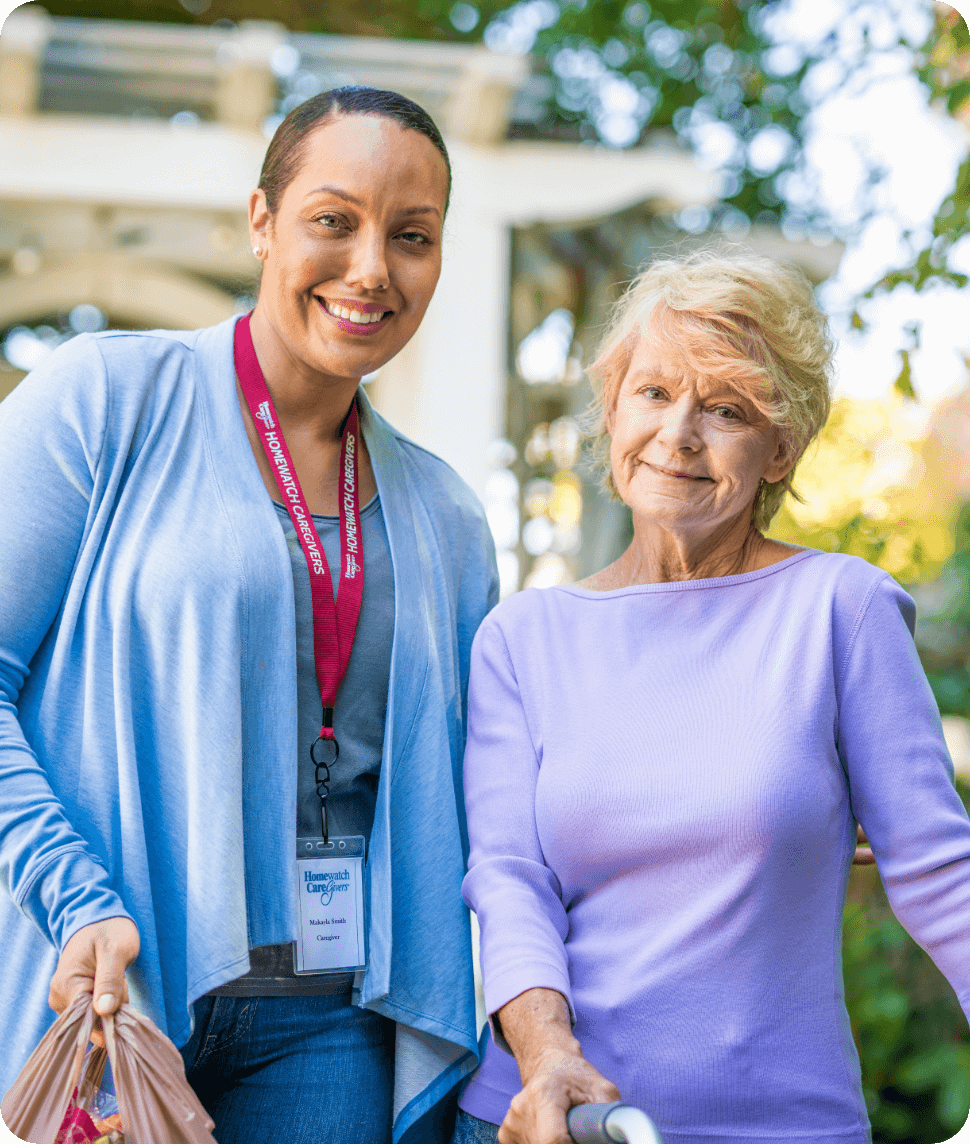 We conduct annual background checks on all local caregivers.

We provide at least 12 hours annually of employee training.

We perform in-person Quality Assurance visits at least every 90 days.

We conduct satisfaction surveys to monitor the level of care provided.

Ready to Speak with an Expert?
Homewatch CareGivers is Here to Help.
Contact Us Today!