Home Care As Unique as Your Loved Ones Serving Essex, Morris, and Union Counties
Getting
Started

We are available 24 hours
a day, 7 days a week.

Evaluating Our Care
& Your Needs

We come to you and create
a custom care plan.

Partnering
In Care

We provide progress reports
and listen to feedback.
In-Home Caregivers in South Orange
Together We Create the Best Care Plan for Your Loved One
At Homewatch CareGivers of South Orange, we understand that determining whether or not home care is the right decision for your loved one can be overwhelming. Thankfully, our in-home caregiving services in South Orange offer more than your average cookie-cutter care agency.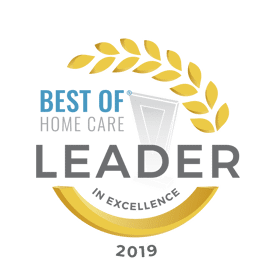 Regardless of your age or physical ability, providing quality care to a loved one can be very draining. Our home health agency discusses all of your concerns with you and help you determine if part-time or full-time care would be the best choice for your loved one.
Employment Opportunity! Join us for our Job Fair Saturday, March 30 from 9:00 am - 1:00 pm at our office in South Orange, NJ. You are also able apply directly online by linking here!
Dial (973) 755-0996 to get in touch with us and receive your free evaluation. We invite you to see the difference our South Orange senior home care services can make!
Emergency Preparedness
For seniors, seemingly everyday things can cause potential danger: an open flame on the stove, smoking cigarettes, or heating equipment, can cause a fire that could lead to injury or death.
Luckily, home care can help.
Home care can help prevent fire hazards and keep your elderly loved ones safe by addressing the following:
Install smoke-detecting alarms in every sleeping room and outside of any sleeping areas and check the batteries annually.
Have your elderly loved one sleep on the first floor, when possible, to make an emergency escape easier and quicker.
Do fire drills to prepare in the case of an actual fire, so your loved one knows what to do in case there is a fire in the home and she or he must evacuate.
Keep a phone nearby at all times so your senior has easy access to dial out for help.
How do you plan for an emergency for someone who needs help with their daily activities? Click here to read more.

Why Choose Homewatch CareGivers?
Discover how professional caregivers approach caring for your loved one, in order to engage and bond with them as individuals.
Personal Grooming Like Bathing or Getting Dressed

Helping a Person with Alzheimer's or Dementia by Grounding and Orienting Them

Medication Reminders

Moving Around. Getting in and out of the Bed or Shower

Errands Like Grocery Shopping and Picking up Prescriptions

Keeping Them Safe and Comfortable
After providing you with a complimentary evaluation, our home care agency can create a customized care plan that's tailored to meet all of your loved one's needs. Our esteemed South Orange senior care team will assemble a highly qualified team of care professionals who specialize in the type of care that your loved one requires.
Dial (973) 755-0996 to get in touch with our caregiver agency and receive your free evaluation. We invite you to see the difference our South Orange elder care services can make!

"I am very impressed with the quality of your employees and ..."

"After several months of great service and super fast ..."

"Homewatch CareGivers has an excellent training program and ..."

"We are extremely pleased with Homewatch. The agency goes out of ..."

"The caregivers my mother has are very kind, compassionate and ..."

"Super nice people"

"My dad is settling in with his caregiver. She seems vested in ..."

"Can be open and honest with M. Stinson."
New Jersey CAHC Accreditation

Home Care Pulse Certified

Employer of Choice 2019

Leader in Excellence 2019

Provider of Choice 2019