Personalized Connected Care
Live-In Home Care Services for Seniors in South Orange
Offering Compassionate Care
Are you the family caregiver in charge of making sure your elderly parent is okay? Are you working full time with long hours in your profession? Do you live in a different state from your parents? If your loved one requires assistance in performing activities of daily living (ADLs), or your family members believe your parent shouldn't be home alone, live-in senior care might be the right senior care service for you.
Why Elder Live-In Care?
While we all hope to stay healthy and independent, sometimes life happens. Injuries, illness, and surgeries can occur, leaving a person disabled, on bedrest, or in need of assistance for days, months or even years. Some people start off with lots of care following a fall or surgery and then require less, or none at all as they return to their previous level of functioning. Some start off with a little care and then need more assistance over time, as in cases of dementia or other serious illness.
When your loved one is not able to take care of all their activities of daily living (ADLs) and remain alone safely, it might be time for in-home care in South Orange. The amount and type of care depends on the specific needs of your family member.
Quality of Life
Our Essex County caregivers are dedicated to their clients and committed to providing great care that is customized to the person. Great care enhances quality of life for the person receiving care, as well as the entire family. We at Homewatch CareGivers of South Orange partner with family members to preserve quality of life of their loved one. Safety is our #1 priority, be it Covid precautions, transferring and repositioning, walking assistance, cooking, and medication reminders.
Homewatch CareGivers of South Orange delivers the compassionate care our clients need to complete daily activities while maintaining independence and enabling them to stay in the familiarity of their home where they prefer to be.
Who Provides the Senior Live-in Care?
Caregivers are those people who are responsible or take on the responsibility to help. They can be family members, friends, neighbors, or people hired to help. Often it depends on who is around or available to help. It also depends on the kind of care a person needs. Physically caring for a person requires skills to safely help your loved one and to maintain your own health and wellness. Helping with someone's physical needs changes the nature of a relationship, sometimes for the better, and sometimes not, like in the case of needing to provide personal care to a parent. The kind of care needed often determines who the actual caregiver will/should be. Do you have the skills and desire to be the physical caregiver to your parents?
Homewatch CareGivers of South Orange only hires licensed Certified Home Health Aides and they are staff members of the agency. Our Essex County in-home caregivers are fully vaccinated and boosted against COVID-19. Each hire goes through extensive background checks and is fully and insured. They are also trained by agency staff and supervised by an RN, who oversees the care they provide.
Why Choose Homewatch CareGivers of South Orange?
The designated nurse from our team personally visits each of their clients every month, exceeding the 60-day NJ State mandate. This schedule enables our South Orange in-home care team to understand what is happening in the home or residential facility, ensures the care plan continues to be relevant, and provides our certified home health aides and clients with greater support and security. In addition, a social worker is assigned to every family as an additional resource.
Call for a free consultation to learn about the personalized live-in, hourly, in-home care services we provide in South Orange/Maplewood and local towns of West Orange, Livingston, West Caldwell, Caldwell, Short Hills, Millburn, and Montclair. Members of our Essex County care team are always available to answer your questions. We are your home care agency of choice for quality in home care services.
Call Homewatch CareGivers of South Orange at (973) 755-0996 to learn how we can help provide quality South Orange in-home senior care for your loved one.
Homewatch CareGivers of South Orange
973-755-0996
Apply Now

Providing the highest quality of care at an affordable cost. Our local caregivers are trained, background-checked, and insured. This is our promise to you.
About Our Caregivers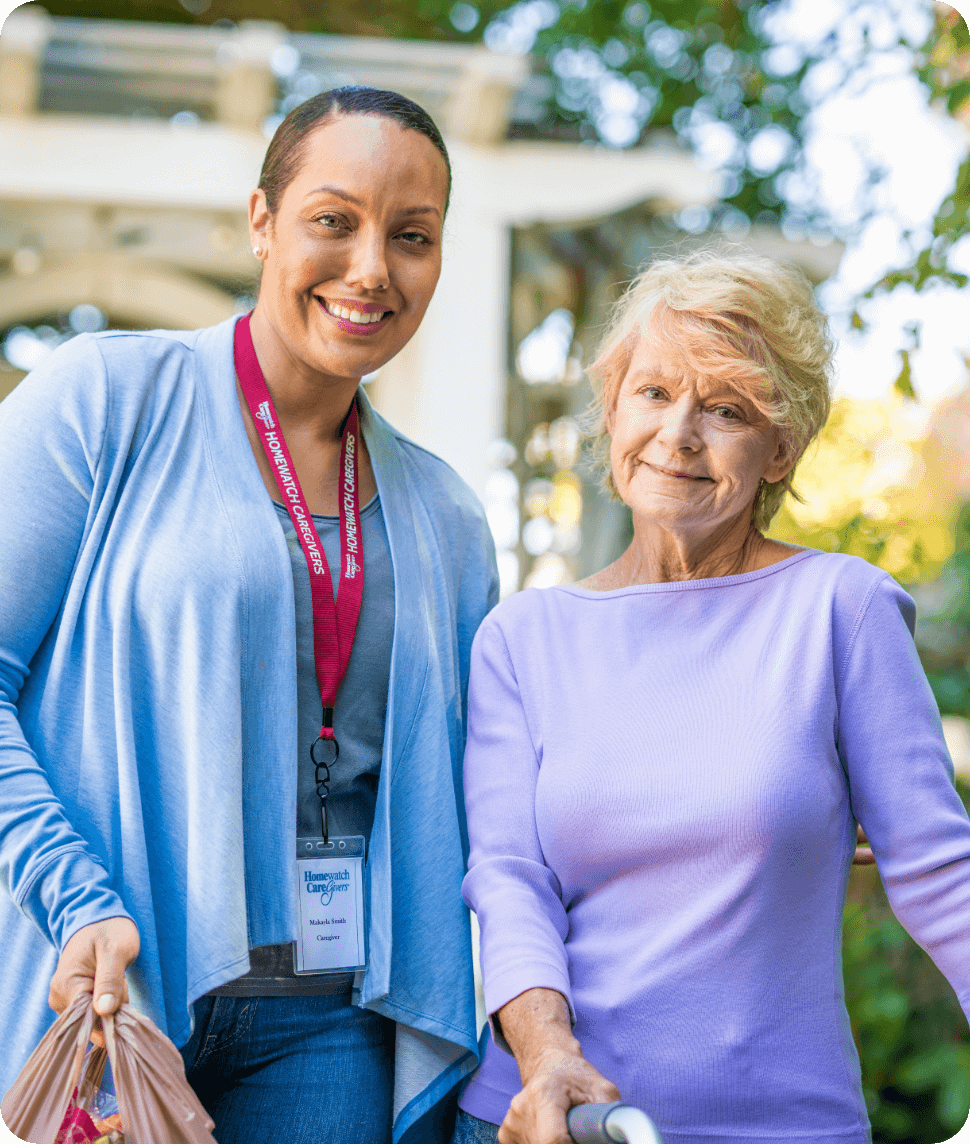 We conduct annual background checks on all local caregivers.

We provide at least 12 hours annually of employee training.

We perform in-person Quality Assurance visits at least every 90 days.

We conduct satisfaction surveys to monitor the level of care provided.

Ready to Speak with an Expert?
Homewatch CareGivers is Here to Help.