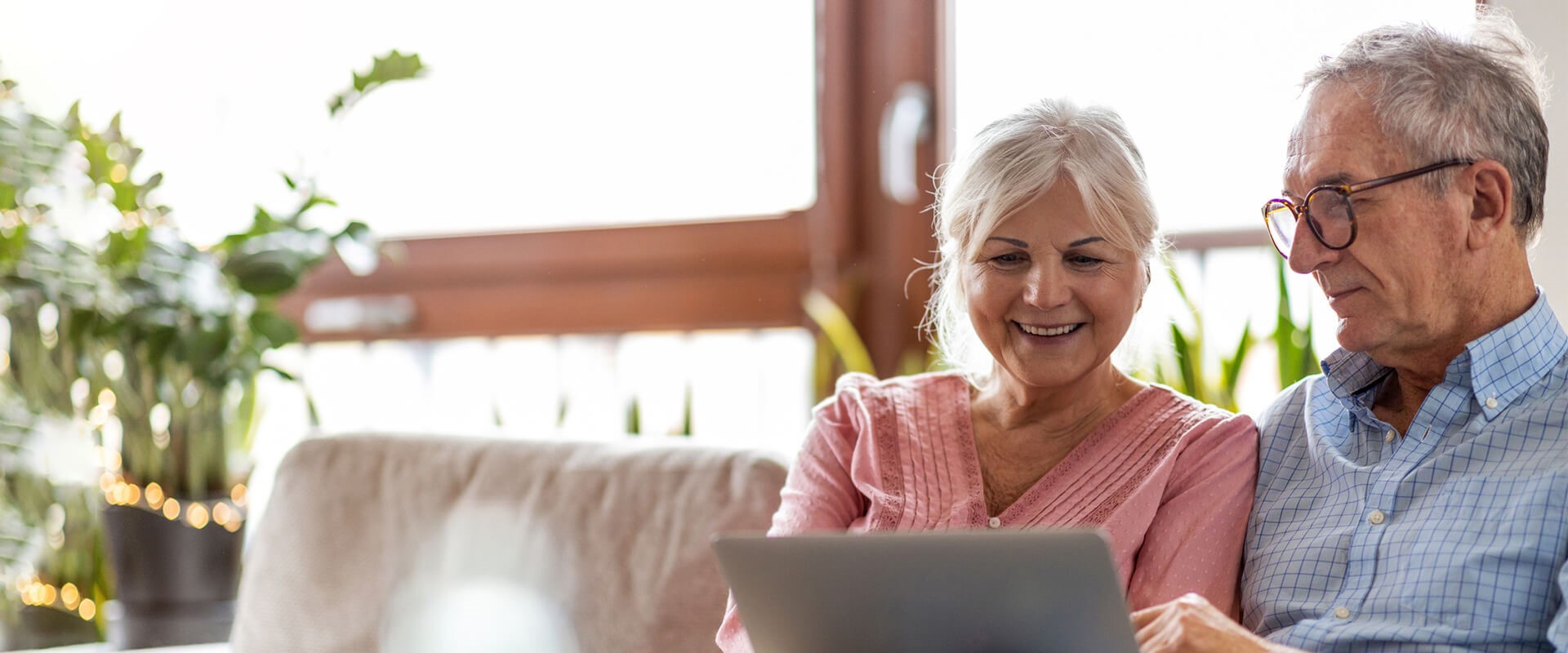 Personalized Connected Care
When Your Loved One Needs Care in Montclair
The whole family is impacted when a family member needs senior care. Certainly, it is not something people are typically actively thinking about or seeking in advance. It is only when there is a fall, broken bones, surgery, an observation of cognitive decline, illness or a discharge plan requiring care, that family members realize in-home elder care is needed.
While we all hope to stay healthy, happy, and independent for as long as possible, sometimes life happens. Surgery or temporary injury can occur at any age and may require a person to receive some temporary care. For example, a loved one may need care and assistance following knee, hip, or shoulder replacement. In these cases, if a person lives alone, or if those living with them are unable to take care of their daily needs, a home health aide could be called to assist them while the need persists. In those cases, a certified home health aide may come for a few hours, a day, or live-in for a short time, depending on the specific situation. Some people start off with lots of care following a fall or surgery and then as they progress with physical or therapy, the amount of in-home elder care diminishes over time.
For more information and a free consultation on how Homewatch CareGivers can help your family, call (973)810-0110.
Senior Care to Meet Your Individual Needs
In other cases, a senior may initially only need minimal assistance, but over time require more and more help. This may be the case with chronic conditions which require ongoing and often increased levels of senior care, as in the case of a stroke, cancer care, dementia care, Parkinson's disease, ALS and others.
Some seniors just need a companion to keep them company and provide a trusting relationship for social interaction and to prevent loneliness. The senior might need help with meal preparation, and light housekeeping, laundry, and medication reminders. Many elderly people are no longer driving, so an aide can run errands and take the senior to appointments. If a senior is fearful of falling or is a fall risk, they might need someone to be around for safety reasons.
Discussing In-Home Senior Care with your Loved One
Beginning to deal with the effects of aging is a difficult conversation to have with the beloved seniors in your life. Most people avoid discussions about aging till there's a crisis, most often a medical crisis. You'll be better prepared to help your elderly loved one if you start broaching the subject early; exploring what they might want in case they need assistance, even before an actual need becomes a reality. Have them share their thoughts and attitude about home care. Honesty, compassion, and brief conversations referring to aging and possible need for assistance in the home, are the best ways to consider the options available to a senior in Montclair. Helping your loved one maintain as high a level as possible of living independently should be discussed. This conversation will help you plan together towards what they might want in the future when they are less able to live safely on their own. Some items to consider are present health status, a reality check on ability to maintain their home (both physically and financially), proximity to a support system (family, friends, community) and general preference of where to live.
Finding the Right Place for Your Loved One
Though most seniors would say they prefer to remain in the comfort of their homes and familiarity of their community, home isn't always the best place for them. Evaluating the physical, social, emotional, and financial strengths of a senior can help determine where life would be best. There are many senior living/residential options these days and more facilities are being conceived and developed to meet the needs of baby boomers. Exploring these options and evaluating what would be the most appropriate solution for your loved one is a challenging and important task. There are professionals specifically dedicated to helping families of seniors find the best solution for care either in their homes or in the variety of residential facilities available in the community.
But if Home is Where the Heart Is, in-home senior care or in-home dementia care may be the best decision for your loved one. Having a dedicated person assigned to the safety and personal wellbeing of your senior, could be the most appropriate decision for them. In their own home, they can get the individualized care from a dedicated aide who learns their unique wants and needs. Each person is unique and therefore, so is their care.
Quality In-Home Senior Care
Homewatch CareGivers of South Orange provides compassionate senior care services in Essex, Union and parts of Morris and Passaic counties. Our caregivers are screened, background-checked, insured, and . Our trained and supervised aides help with personal care, dementia and companion care, errands and homemaking, medication reminders, hospital assistance, respite care and hospice support. Our certified home health aides provide a full range of personal home care services which keeps seniors safe at home where they most often want to be. In addition, they help seniors continue to live their most independent life and provide peace of mind to the entire family.
Call (973) 755-0996 for a free consultation to understand how Homewatch CareGivers of South Orange can help provide safe and personalized in-home care services for your loved one in and near Montclair, NJ. In addition to Montclair, NJ, many of our clients reside in Caldwell, Florham Park, Millburn, Livingston, Short Hills, West Caldwell, West Orange, and Whippany
Homewatch CareGivers of South Orange
973-755-0996
Apply Now

Providing the highest quality of care at an affordable cost. Our local caregivers are trained, background-checked, and insured. This is our promise to you.
About Our Caregivers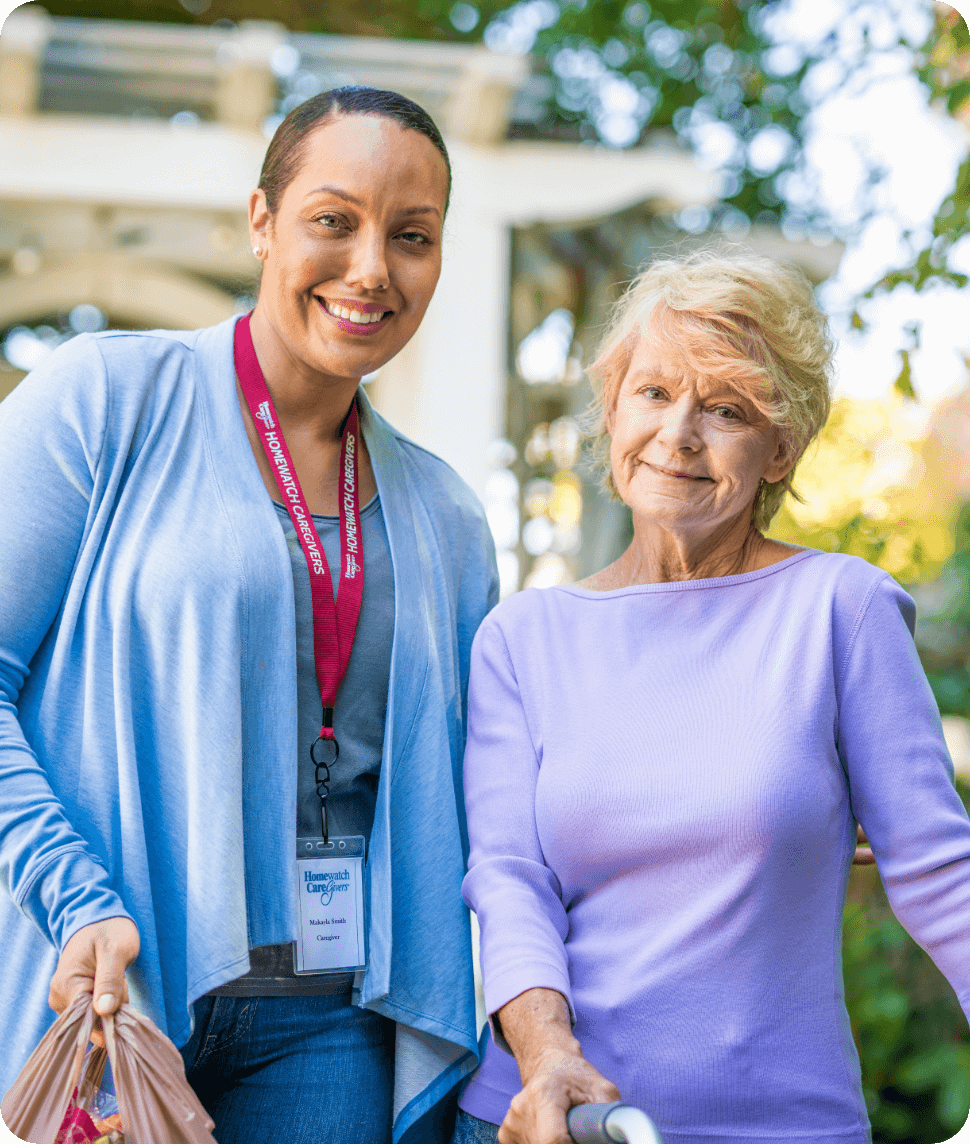 We conduct annual background checks on all local caregivers.

We provide at least 12 hours annually of employee training.

We perform in-person Quality Assurance visits at least every 90 days.

We conduct satisfaction surveys to monitor the level of care provided.

Ready to Speak with an Expert?
Homewatch CareGivers is Here to Help.