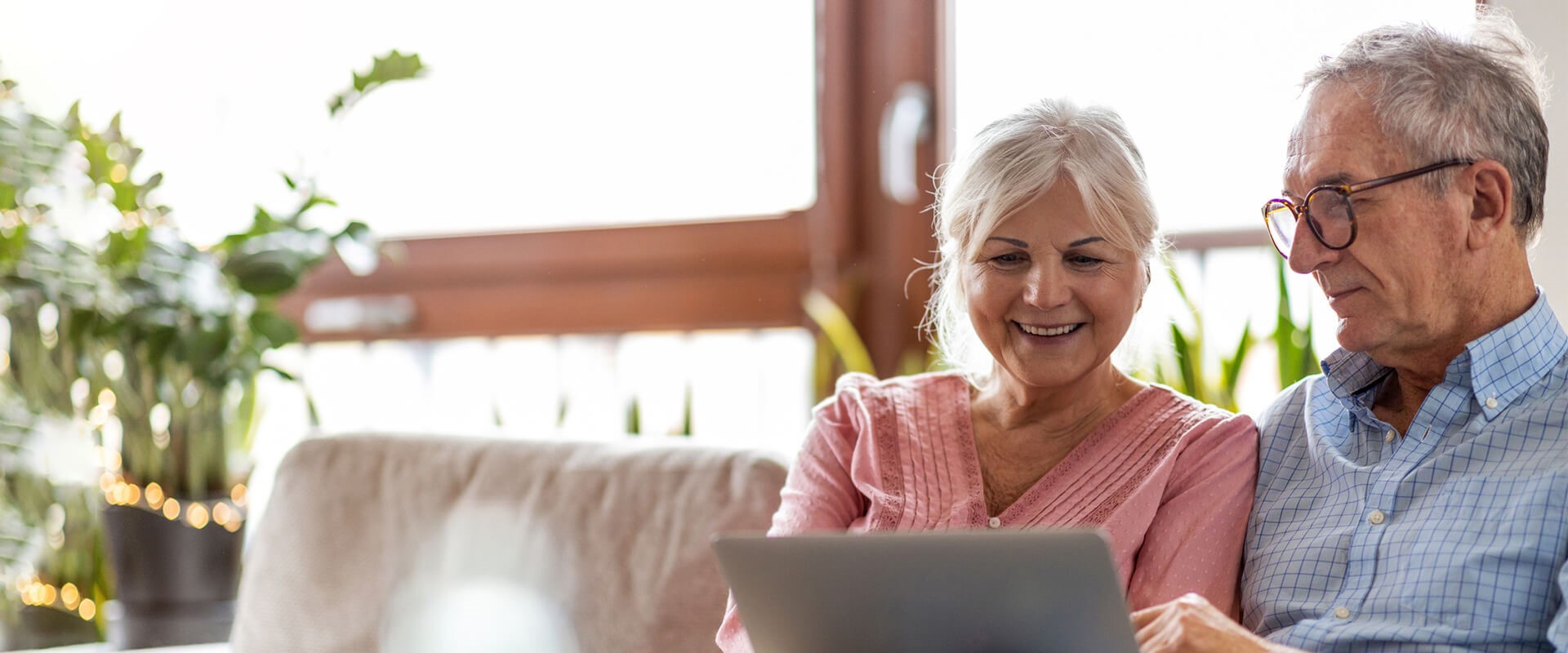 Personalized Connected Care
Homewatch CareGivers of South Orange Community Involvement
Bringing the warmth and joy of Chanukah to local seniors
On December 2nd, Homewatch CareGivers of South Orange sponsored the Annual JCC Chanukah concert held in person for over 100 seniors at the JCC of MetroWest in West Orange. While prior to Covid, these concerts were welcomed by over 300 seniors, it was a special event to have the attendees together to celebrate Chanukah, the Holiday of Lights, with a concert entitled "Chanukah - The Magic and The Miracle". Commemorating the holiday season, acclaimed international concert violinist Dr. David Podles evoked the veritable joy and emotion of Chanukah music and the everlasting Jewish spirit. The seniors enjoyed the holiday music, horas and joyful traditional songs, along with candle lighting, donuts and goodie bags.
Homewatch has been the regular sponsored of the Chanukah Concert for many years. With almost all in-person events cancelled last year, Randi Brokman of Homewatch suggested to Gina Goldman of the JCC that "rather than wait till the senior population is stuck inside during the colder months, we should plan outdoor concerts/events to provide engagement entertainment and covid compliant socializing." The multiple jointly planned programs held during Spring/Fall 2020 and Spring 2021 were just one of the ways Homewatch and the JCC coordinated efforts to combat social isolation of the JCC members and seniors in Livingston, West Orange, West Caldwell and surrounding area. Clients of Homewatch joined in the festivities as well. "It is always a pleasure to partner with the JCC Senior Adult Services Department", commented Larry Aronson, owner of Homewatch CareGivers.
Homewatch CareGivers of South Orange provides compassionate care tailored to the unique needs of the people we serve. Our home care services include, but are not limited to elder care, dementia care, companionship, posts-surgical care, hourly and live-in, in home and in residential facility service. Our service is available in Essex, Union, and parts of Passaic and Morris counties. For more information about our services call (973)- 755-0996 or contact Randi Brokman at rbrokman@hwcg.com.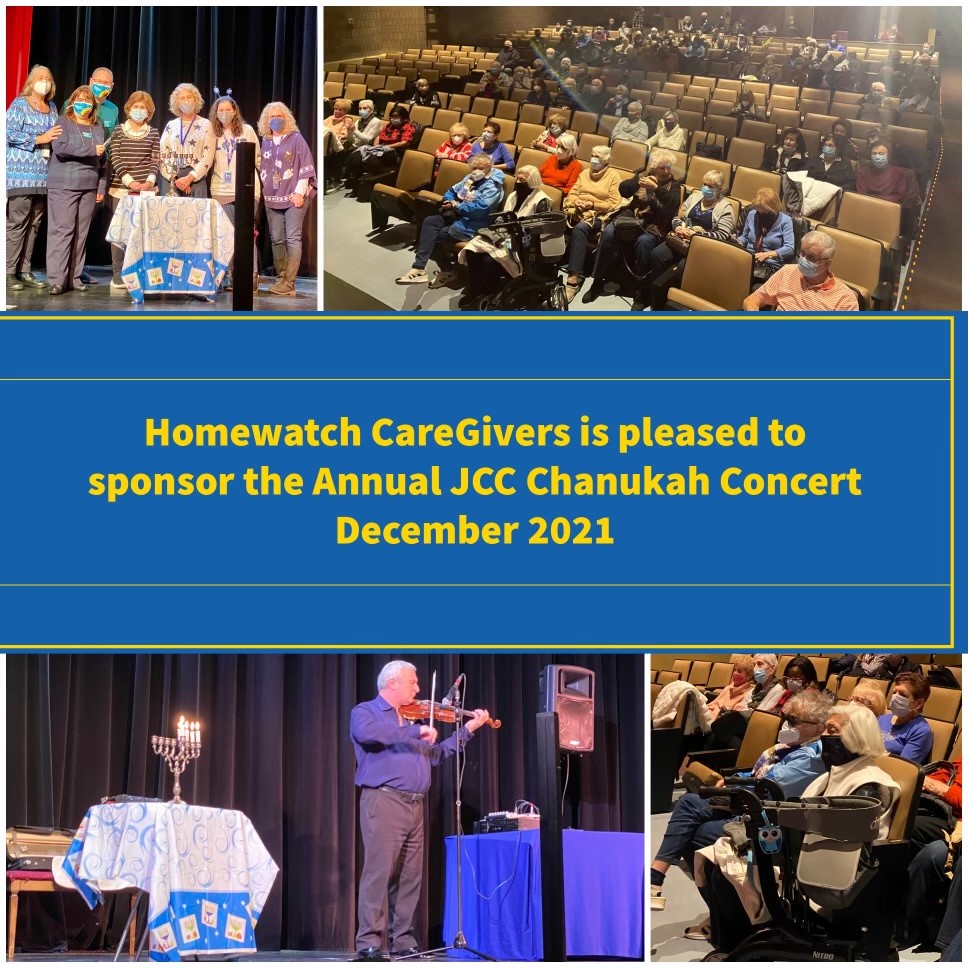 ---
Homewatch CareGivers of South Orange has been an annual sponsor of the Kessler Foundation's Stroll N Roll family fun day which usually takes place in Verona Park. Last year the event was cancelled due to Covid, but this year the event returned as a hybrid day with participants joining the event in the park on Sunday, September 26th or in their hometowns. Luckily for all it was a beautiful day for gathering, participating in the numerous activities for children and learning about the organizations supporting the event. Over $204,000 was raised to advance rehabilitation research and employment for people with disabilities.
Click HERE to see how the event went!
---
Homewatch CareGivers of South Orange partnered with Arbor Terrace Roseland to provide entertainment by Gary Haberman for the 43rd Annual Borough of Roseland Senior Citizen's Luncheon and Awards Ceremony at the Hanover Manor on September 17th. The program was cancelled last fall due to Covid, so this year the seniors were very pleased to come out and enjoy a lovely meal together with music and the opportunity to hear from local leadership. They also honored seniors who have contributed to their hometown for years.
Click HERE to see how the event went!
---
Homewatch Joins National Night Out
8/3/21
In Soverel Park in East Orange, red and blue lights flashed through the streets throughout the nation. "The atmosphere was like a big family picnic with activities for children; a bouncy house, games, the smell of BBQ food and lots of happy sounds," expressed Deidre McClaughlin, Homewatch CareGivers of South Orange Office Manager. The only thing brighter than the first responders' lights; police, and firefighters, were the smiles of all the participants as they came together with elected officials to celebrate National Night Out which included a showing of the film Aladdin.
Homewatch participated by handing out candy, pads and pens, while letting the community know that the agency is open for business to serve and offering job opportunities to certified home health aides. Hourly and live-in positions are available immediately. For more information call (973)810-0110. National Night Out was a success!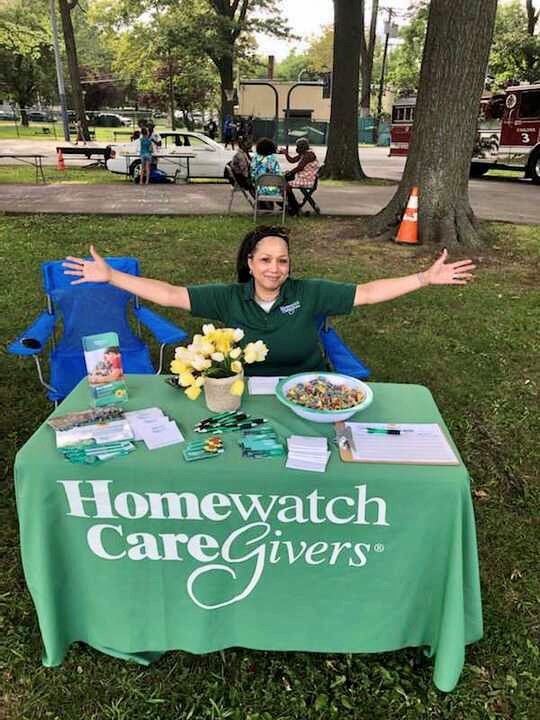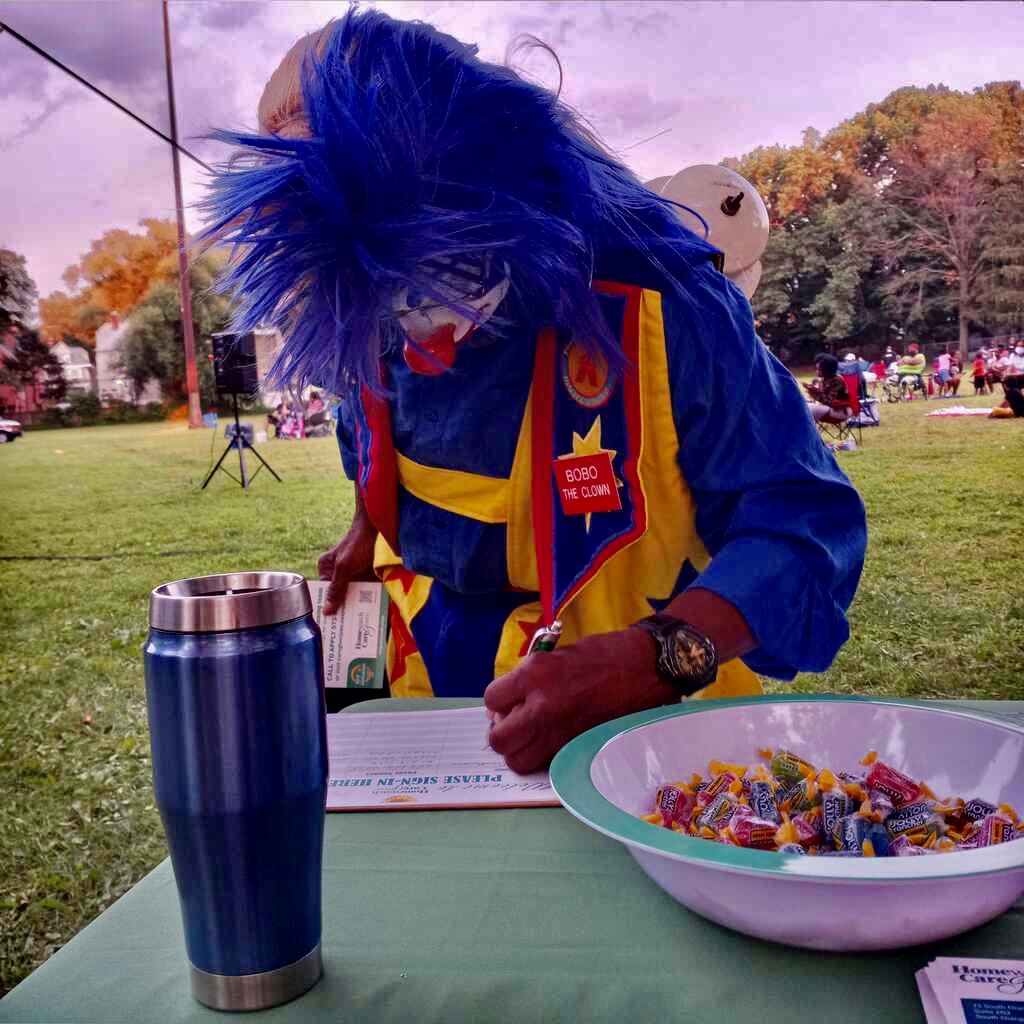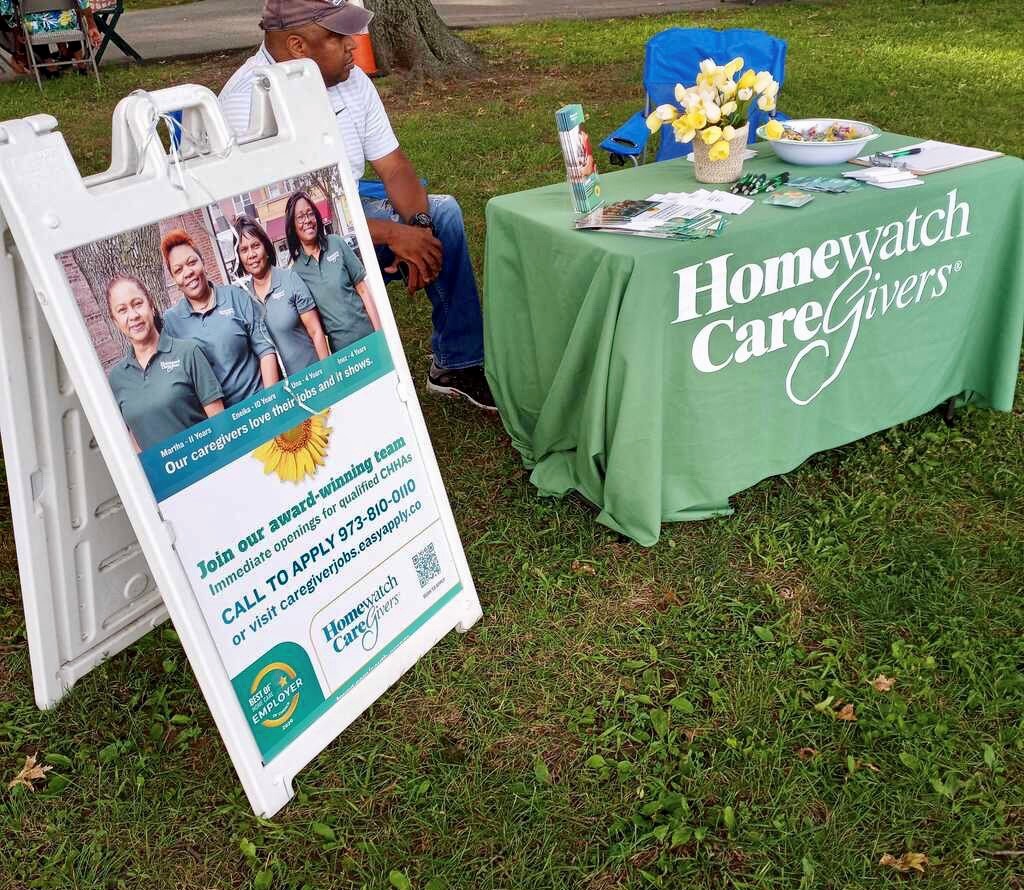 ---
Learn more about what Homewatch CareGivers of South Orange is doing in the community!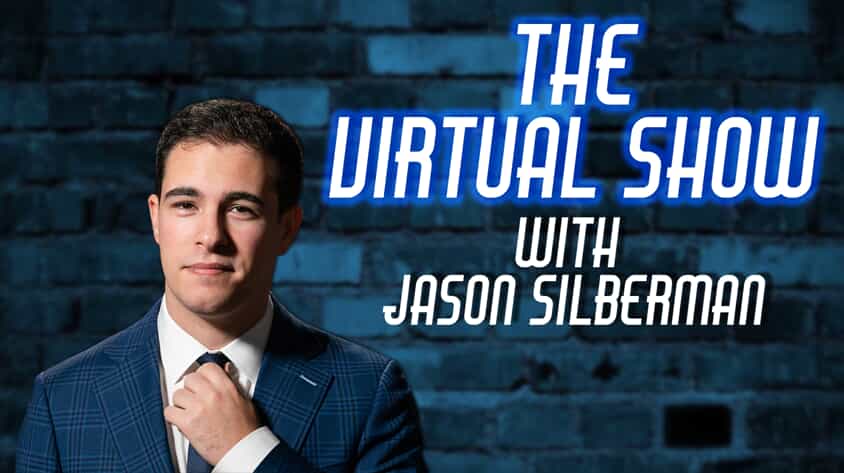 Homewatch CareGivers of South Orange invited clients, caregivers and community members from South Orange, West Orange, Livingston, the Caldwells, Montclair, and Whippany to join in an afternoon of magical fun on Wednesday, April 28th. The activity is part of a continuing effort to provide entertainment to engage people during the crazy COVID world we have lived in for the past 14 months.
Larry Aronson, owner of Homewatch CareGivers welcomed the attendees to the program and introduced them to Homewatch CareGivers services since some were unfamiliar with the agency. Homewatch CareGivers is a home care agency based in South Orange, NJ offering home care services for almost twelve years. Caregivers provide hourly, daily, overnight and live-in care to clients in their homes or in residential facilities in Essex, Union and parts of Morris and Passaic counties. HW has received a great deal of national recognition as a leader in the field. The agency has been recognized as a Leader in Excellence and Best in Home Care Provider and Employer of Choice for seven years in a row!!
Larry then introduced Jason Silberman, who is a Livingston native and a recent South Orange resident. Jason has been perfecting his craft as a magician since early childhood. He is a regular performer in the community and now a national performer through the magic of zoom. Larry shared that he had personally seen Jason perform on several occasions which led him to invite people to enjoy this fun and entertaining program.
Jason showed off his card, coin and mentalist skills, sometimes showing how he performed some of the tricks and then surprising the audience with another. He managed to involve members of the zoom audience to join him, as if they were there in the room with him. The audience enjoyed the afternoon, as one participant commented, "He was very good. He kept surprising me. I really enjoyed it."
To learn more about Homewatch CareGivers and their Client Care Team approach to service, call (973) 810-0110 or visit hwcg.com/south-orange.
---
Governor Phil Murphy included home health care agency employees in the 1A designation to receive Covid 19 vaccines. Knowing that our home health aides are frontline workers caring for an aging and vulnerable population, Homewatch CareGivers began contacting every staff member to encourage and schedule 1st vaccines in early January followed by 2nd vaccines in early February. Click here to read more!
---
At Homewatch CareGivers of South Orange we are well aware of how isolated people have felt during this past year. We are pleased to sponsor outdoor events to entertain and engage local seniors; bringing a sense of normalcy and joy to the community. For more information about our services, please contact us at (973) 810-0110.
Learn more about our Outdoor Concert and Yom Yerushalayim events by following the links!
---
On Wednesday, November 11, 2020 Homewatch CareGivers of South Orange sponsored a Livingston Drive-In Concert!
Click here to read more!
Homewatch CareGivers of South Orange
973-755-0996
Apply Now

Providing the highest quality of care at an affordable cost. Our local caregivers are trained, background-checked, and insured. This is our promise to you.
About Our Caregivers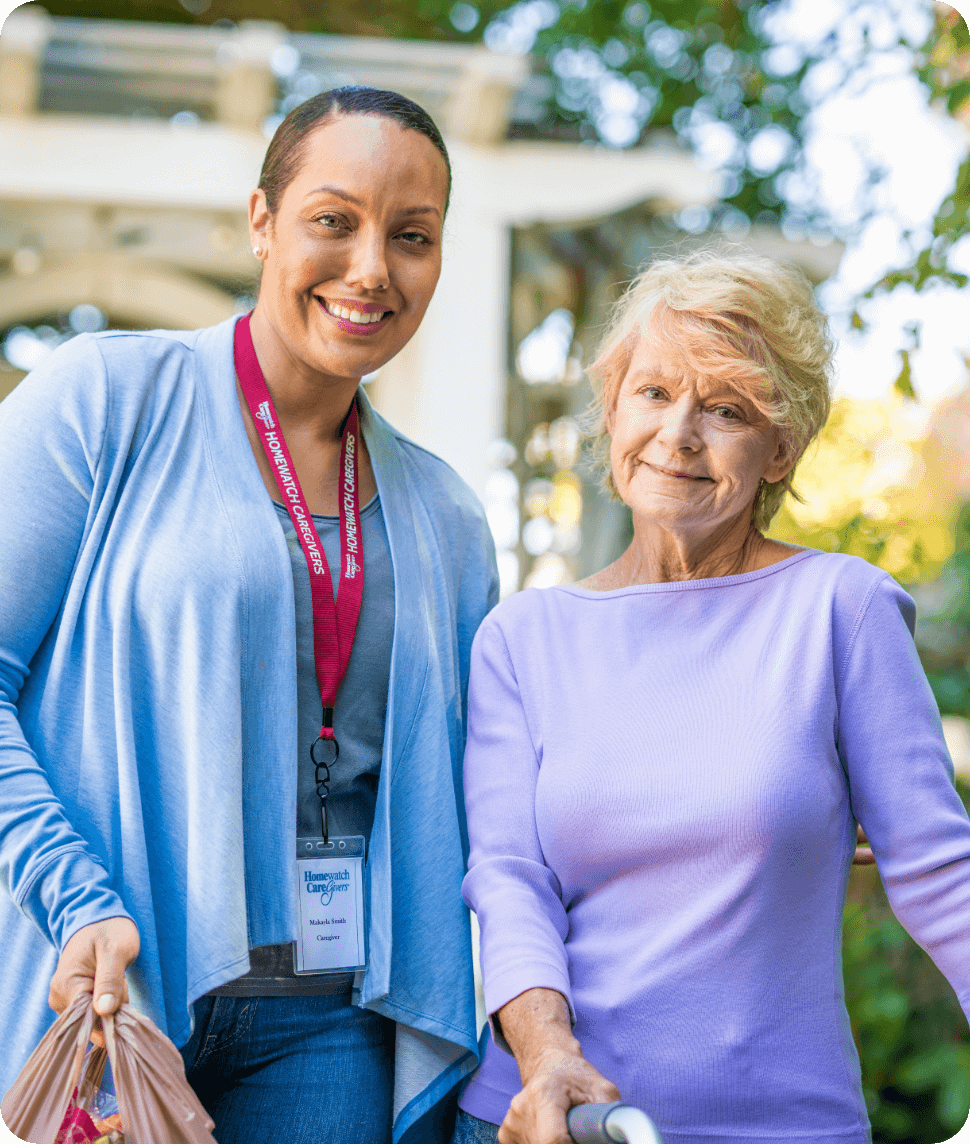 We conduct annual background checks on all local caregivers.

We provide at least 12 hours annually of employee training.

We perform in-person Quality Assurance visits at least every 90 days.

We conduct satisfaction surveys to monitor the level of care provided.

Ready to Speak with an Expert?
Homewatch CareGivers is Here to Help.