Personalized Connected Care
Companion Care in Millburn and Short Hills
When seeking help for a loved one, it is common to hear, "My mom would never want to go to a facility, or I promised Dad he would live out his life in his own home." Research supports these statements as well.
The State of New Jersey has been exploring the subject of Naturally Occurring Retirement Communities or NORC for many years. In the early 2000s, the New Jersey State Association of Jewish Federations received federal grant money to research the necessary support systems enabling seniors to the age where they often prefer to stay. They worked with local communities to put in place some of those services which help with the aging population's physical, emotional, and social needs. In 2011, the Rutgers School of Social Work produced a report, "An Overview of Naturally Occurring Retirement Community Supportive Services Programs in New Jersey," authored by Emily A. Greenfield, Ph.D. The report addressed the initiatives to help older adults remain in the familiarity of their own homes safely, especially when they might require additional support.
So, what do you do when Mom needs a little assistance in Millburn or Short Hills?
Let's say Mom lives in the home she raised her children in. She knows the neighborhood, the stores, the hairdresser, and her doctors. She socializes with her local friends and enjoys some of the cultural activities in the area. But Mom is slowing down, and food shopping is getting to be a chore, changing the linens, and maintaining a clean and safe house are too much for her. Perhaps cooking for one isn't something she does, and she isn't getting out as much as she might like. Maybe she shouldn't be driving anymore. These are some of the indicators that Mom needs some help. Companion care is a service that enables your loved ones to age in place, staying in the home they know and love.
Companion Care provides your loved ones with homemaking services that might be difficult for them to do on their own but are necessary to maintain a safe living environment. It can include light housekeeping, cooking, shopping, and taking your loved one to local errands and doctors' appointments. It can consist of assistance with personal grooming or safely getting from place to place. In addition, in-home senior care provides your loved one with social interaction, friendship, and helping hands for all those little things we need to do daily.
Daytime Care for the Elderly
We have all heard of or experienced the significant impact Covid had on the lives of the elderly throughout our area. With all activities and services put on hold and quarantining recommended for so many for so long, the social, mental health, and physical health impact of Covid on the older population was great. Homewatch CareGivers companion service provides a friendly face and engagement, helping to avoid feelings of loneliness and depression. We work hard to find the best match leading to a friendly and meaningful relationship and a better quality of life.
"The agency is very responsive to my family and treats us like important people. Best, I like the caregiver who has been with my mom for seven years and is very dedicated to her."
In-Home Care for Seniors
When family members are not local or available to provide daily assistance, a friendly and helpful certified home health aide can keep your loved one safe and healthy. Your loved one is better off with quality eldercare, including preparing healthy meals, medication reminders, and observing and updating changes in strength, behavior, and attitude. Providing your loved one with the necessary services performed by an experienced, licensed caregiver supports their independence in their home and hometown.
Homewatch CareGivers of South Orange is a trusted source for quality in-home and residential facility care, serving the local community for 13 years. We are there to care for loved ones when they are in short-term or long-term need in Livingston, South Orange, West Orange, the Caldwells, and Montclair. Homewatch CareGivers provides a unique care solution to help your loved one stay in the comfort of their home, where they want to be, for as long as possible. Our award-winning senior home care services in Essex, Union, Passaic, and Morris counties include personalized care by a fully vaccinated, boosted, certified home health aide supervised by a registered nurse and social worker. Together with the caregiver, they form an experienced medical and service Care Team providing family support and peace of mind.
Call (973)810-0110 to explore how Homewatch CareGivers can give peace of mind and improve the quality of life of your loved one.
Homewatch CareGivers of South Orange
973-755-0996
Apply Now

Providing the highest quality of care at an affordable cost. Our local caregivers are trained, background-checked, and insured. This is our promise to you.
About Our Caregivers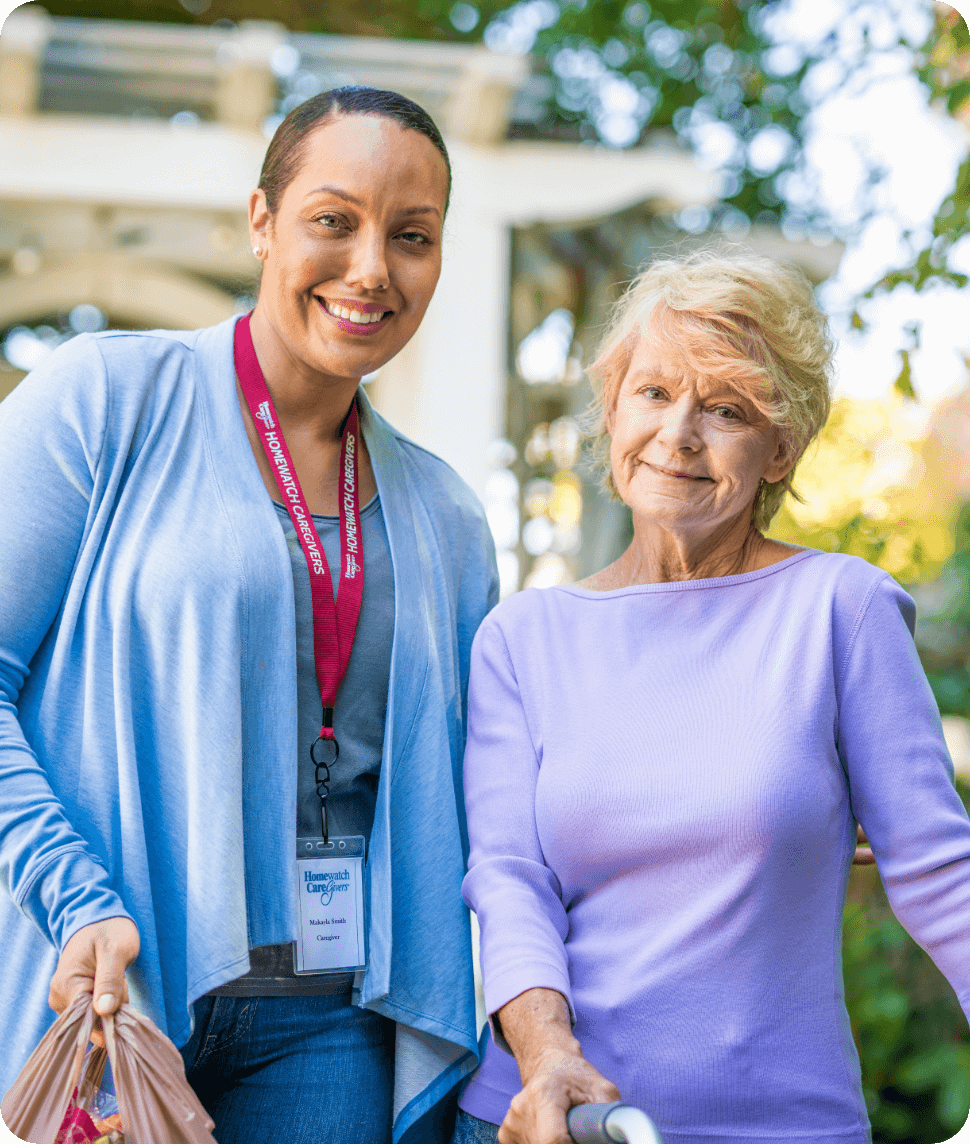 We conduct annual background checks on all local caregivers.

We provide at least 12 hours annually of employee training.

We perform in-person Quality Assurance visits at least every 90 days.

We conduct satisfaction surveys to monitor the level of care provided.

Ready to Speak with an Expert?
Homewatch CareGivers is Here to Help.