Personalized Connected Care
Home Care Services in Loudoun County, VA
At Homewatch CareGivers of Sterling, we understand the importance of providing quality in-home care services tailored to the unique needs of our clients. Our dedicated team of caregivers is committed to enhancing the quality of life for seniors and individuals with chronic conditions in Loudoun County.
Why Choose Homewatch CareGivers of Sterling?
Unparalleled Quality Care: At Homewatch CareGivers of Sterling, we believe in more than just providing care; we believe in enhancing the overall quality of life for our clients. Our approach is holistic, focusing not only on the physical well-being but also on the emotional and social aspects of our clients' lives. Every individual we serve receives a personalized care plan, ensuring they get the specific attention and support they need.
Experienced and Compassionate Team: Our reputation is built on the foundation of our dedicated caregivers. Each member of our team is carefully selected after rigorous screening and background checks. They undergo continuous training to stay updated with the latest care techniques. In 2022, our commitment to excellence was recognized when we were named one of the Top 100 Home Care agencies in North America by Home Care Pulse. This accolade is a testament to our unwavering dedication to providing the best care possible.
Personalized Services Tailored to Individual Needs: Every individual is unique, and so are their care needs. We take the time to understand the specific requirements and preferences of each client. Whether it's 24-hour care, companion care, or specialized care for chronic conditions, we design our services to align perfectly with our clients' lifestyles and health conditions.
Community Engagement: We are not just a care agency; we are an integral part of the Loudoun County community. Our membership with the Loudoun Chamber of Commerce reflects our commitment to community engagement and our promise to provide services that resonate with the values and needs of the residents of Loudoun County.
Trust and Reliability: Families trust us with the care of their loved ones, and we take this responsibility seriously. Our clients can rest assured knowing that our caregivers are not only skilled but also compassionate individuals who treat every client like family. With Homewatch CareGivers of Sterling, you're not just getting a service; you're gaining a reliable partner in care.
Care where and when you need it: While most people in Loudoun County live in the east, we can care for clients as far north as Lovettsville and as far west as Bluemont and Hillsboro. We make a special effort to recruit caregivers in harder to reach areas who are comfortable coming to where you live. We have no minimum hours per visit and do our best to provide the care you need and not more or less.
Our Main Services Include:
24-Hour Care: Our 24-hour care service ensures that your loved ones are never alone and always have someone by their side to assist them. This continuous, around-the-clock care is ideal for individuals who require constant monitoring or those who experience frequent wake-ups during the night. With our dedicated caregivers, you can have peace of mind knowing that assistance is always available, be it day or night.
Companion Care: Loneliness can take a toll on one's well-being. Our companion care service focuses on building genuine, heartfelt relationships. Our caregivers do more than just assist with daily tasks; they offer companionship, engage in meaningful conversations, partake in favorite hobbies, and accompany clients on outings, ensuring their social and emotional needs are met.
Chronic Conditions Care: Living with a chronic condition can be challenging. Our specialized care for those with long-term health conditions, such as diabetes, heart disease, or arthritis, is designed to manage and alleviate symptoms, ensuring a better quality of life. Our caregivers are trained to monitor health conditions, administer medications, and provide therapeutic exercises, all while offering emotional support.
Dementia Care: Dementia can be a daunting diagnosis for both the individual and their family. Our expert dementia care focuses on creating a safe, familiar, and supportive environment for individuals with memory challenges. Our caregivers are trained in techniques to handle the unique challenges posed by dementia, ensuring the safety, well-being, and comfort of our clients.
Elder Care: As age advances, everyday activities can become strenuous. Our elder care service is designed to assist seniors in their daily routines, ensuring they can live independently and safely in the comfort of their homes. From medication reminders to assistance with mobility, our caregivers are there to ensure seniors live their golden years with dignity and grace.
Service Areas:
We proudly serve various towns in Loudoun County, including Aldie, Ashburn, Chantilly, Sterling, Leesburg, Middleburg, Paeonian Springs, Purcellville, Round Hill, Hamilton, Lovettsville, and Waterford. If you're searching for "in-home care services near me," look no further - our team of caregiving experts are here to assist you.
Ready to experience the difference of Homewatch CareGivers of Sterling? Reach out to us today at (703) 215-2230 or schedule a consultation.
Homewatch CareGivers of Sterling
703-215-2230
Schedule a Consult Call

Providing the highest quality of care at an affordable cost. Our local caregivers are trained, background-checked, and insured. This is our promise to you.
About Our Caregivers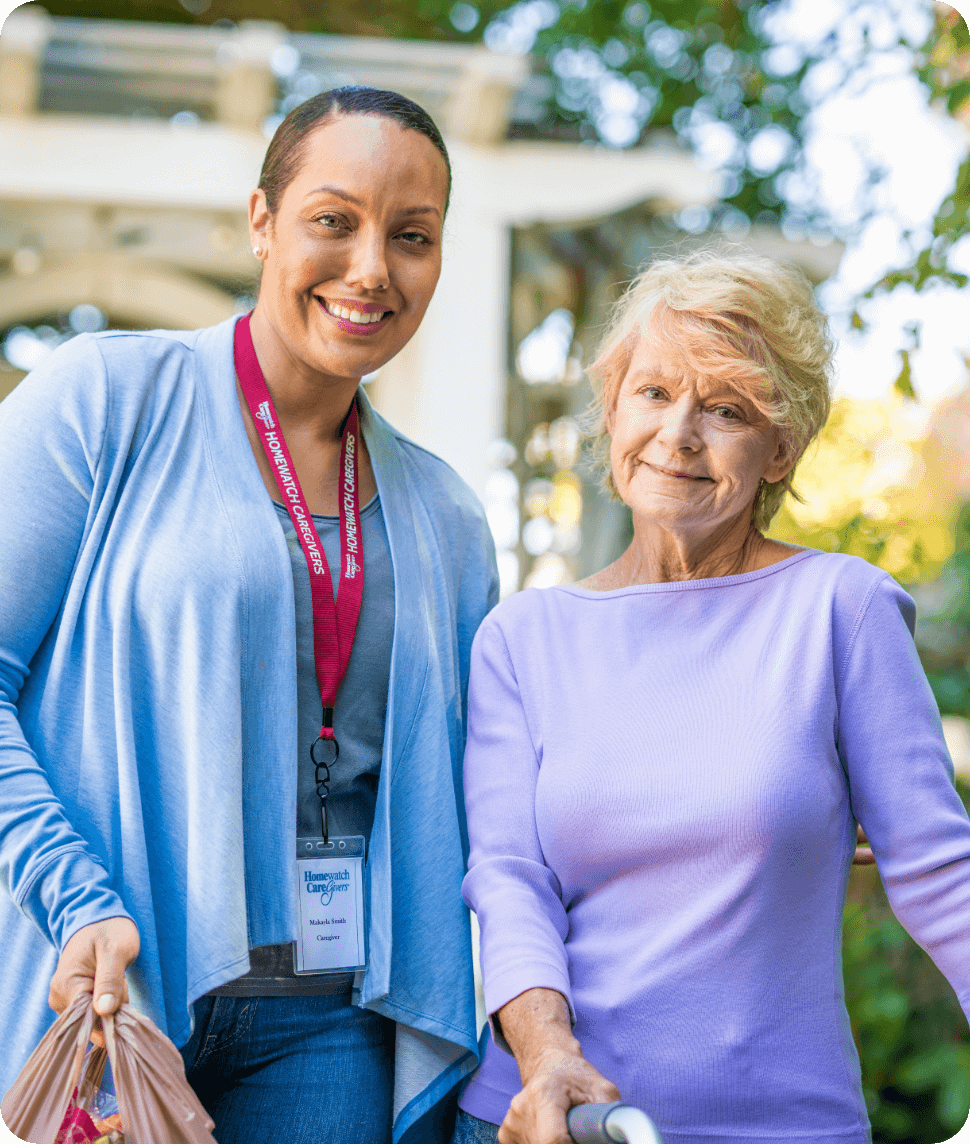 We conduct annual background checks on all local caregivers.

We provide at least 12 hours annually of employee training.

We perform in-person Quality Assurance visits at least every 90 days.

We conduct satisfaction surveys to monitor the level of care provided.

Ready to Speak with an Expert?
Homewatch CareGivers is Here to Help.