Personalized Connected Care
Sterling Dementia Care
Dementia Care Services in Sterling
Homewatch CareGivers of Sterling is delighted to offer in-home caregiving services to families in need of respite services who may feel overwhelmed by the mental, emotional, and even physical toll it takes to care for a loved one who has dementia. This progressive, incurable syndrome puts most people on the sidelines in unfamiliar territory as it is typically something they've never witnessed before, and it's a challenge for them to keep up with their parent or loved one's ever-increasing dependence on them for their basic needs.
If you are in this position, you could definitely benefit from dementia care services from our in-home caregivers. Our professionals are highly trained and are experienced in what those with dementia need to live comfortably in the familiarity of their home environment. They also can help you, as their loved one, get the respite you need so you don't face burnout and distress. Respite care is a phone call away.
Our empathetic dementia caregivers develop individualized care plans to create safe, comforting environments for your loved one. Call Homewatch CareGivers of Sterling today for further information about how we can help you by dialing (703) 215-2230 now or reach out online for a swift reply.
The Benefits of Professional Dementia Care Services
Many people contact us for dementia care services because our trained home care providers understand the syndrome and how it progresses, and especially how to adapt their caregiving plan as that happens. Our staff emphasizes our clients' abilities rather than overly emphasizing their deficits, while still offering all the support they need to make them comfortable and feel confident.
Our individualized care plans and home safe audits help ensure the following:
Much better safety for your loved ones in and around their home
Engaging in empowering daily tasks
Offering assistance at the right time to avoid frustration
Monitoring possible triggers like temperature, noise, or lights
Adjusting daily routines based on the need for rest or silence
How Does Having Dementia Impact My Loved One's Life?
Those who live with dementia steadily lose many of their abilities, including dressing, bathing, grooming, preparing meals, speaking, and so on. Dementia is much more than just a syndrome having to do with memory loss. In the early stages of dementia, they can still participate in activities that make their lives meaningful, especially when they can still speak and have better mobility.
Common signs of dementia include:
Memory loss
Loss or impairment of basic motor skills
Unusual sleepiness or lack of concentration
In some cases, visual hallucinations
Why Clients Choose Homewatch CareGivers of Sterling
When people reach out to us, they typically say they chose us because of our well-established reputation for excellence and our award-winning in-home caregiving services. We value this status and work hard to maintain it, and that's why we continue to do annual background checks on all local caregivers, provide at least 12 hours of ongoing training per year, do in-person quality assurance visits once every 90 days, and send out ongoing satisfaction surveys to all of our clients.
When you choose Homewatch CareGivers of Sterling for your dementia care services, you can count on us to put our four decades of experience to good use. We help care for seniors and track the changes in their habits, like their sleep, pain levels, capabilities, risks for falling, and cognitive levels. These tools help us customize our care plans rather than taking the "one size fits all" approach to every client, because we recognize no two clients, even if they have the same ailment, are alike.
Take a Look at Our In-Home Client & Caregiving Reviews
In our modern day, everybody wants to read customer reviews before they determine which provider they want to choose, and that's true whether you're choosing a restaurant or a mechanic, or anything else. If it's something that's as important as choosing in-home care services, the stakes are much higher. That's why we're more than willing to publish our reviews on our own website. Take a look at our reviews and get a clearer picture of why so many clients turn to Homewatch CareGivers of Sterling for their in-home caregiving services.
Do you need professional in-home caregiving services in Sterling? Contact us at Homewatch CareGivers of Sterling today at (703) 215-2230 to arrange your consultation!
Homewatch CareGivers of Sterling
703-215-2230
Schedule a Consult Call

Providing the highest quality of care at an affordable cost. Our local caregivers are trained, background-checked, and insured. This is our promise to you.
About Our Caregivers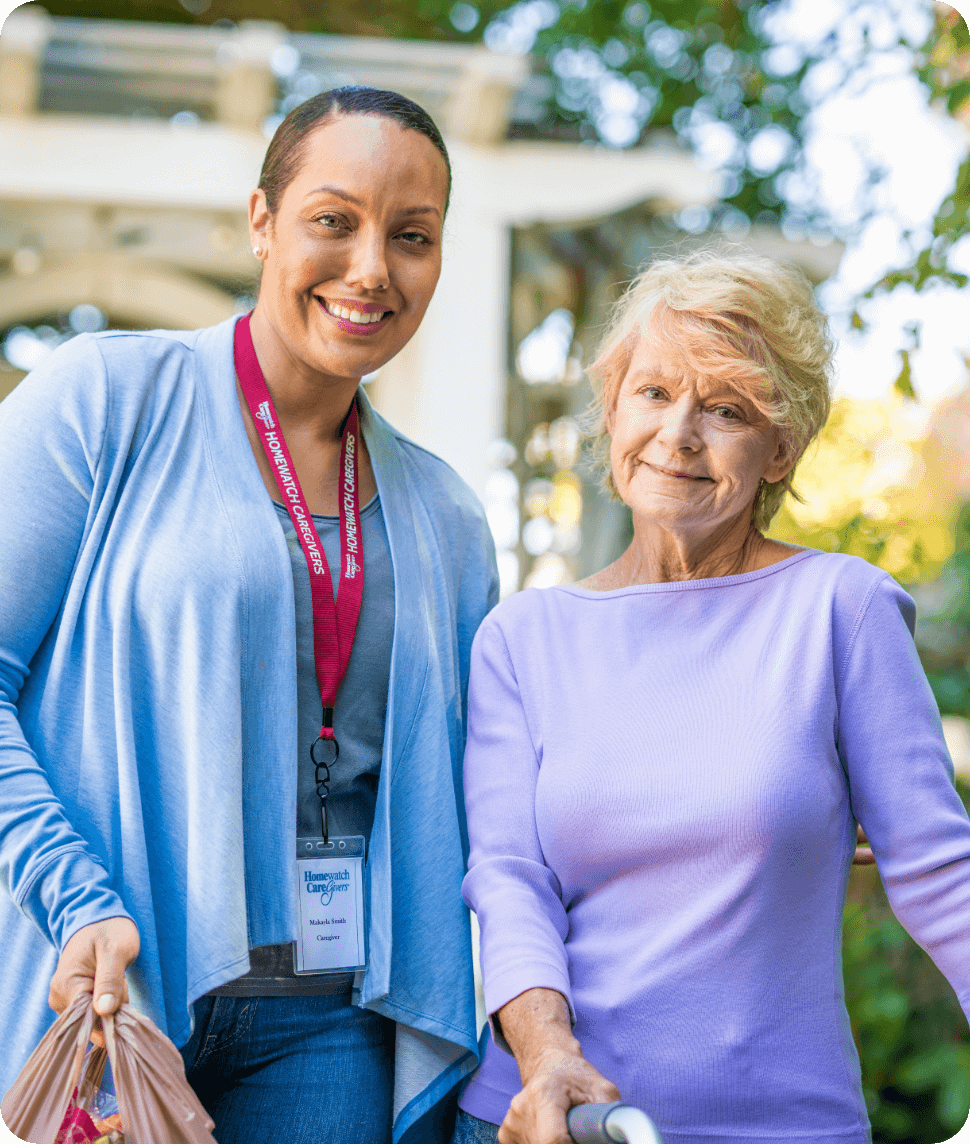 We conduct annual background checks on all local caregivers.

We provide at least 12 hours annually of employee training.

We perform in-person Quality Assurance visits at least every 90 days.

We conduct satisfaction surveys to monitor the level of care provided.

Ready to Speak with an Expert?
Homewatch CareGivers is Here to Help.