Personalized Connected Care
Chronic Conditions Care in Sterling
Specialized Care for Chronic Health Conditions
At Homewatch CareGivers, we take pride in offering highly specialized and compassionate care for individuals living with a wide range of chronic health conditions. Our team of skilled caregivers undergo rigorous training to ensure they are fully equipped to provide the highest level of support tailored to each individual's unique needs and requirements.
We believe that everyone deserves personalized care that promotes independence, enhances well-being, and enriches overall quality of life.
Get the care you deserve! Call (703) 215-2230 or contact us online for specialized in-home care today!
Personalized In-Home Caregivers
Our In-home caregivers at Homewatch CareGivers of Sterling provide personalized assistance to individuals living with various conditions, including but not limited to:
Arthritis
Alzheimer's care
Cancer
Compromised immune system
COPD
Dementia
Developmental disabilities
Diabetes
Heart disease
Lung disease
Parkinson's Disease
Stroke
Veterans' care (PTSD)
Our Commitment to Improving Quality of Life
Living with a chronic health condition can make daily life activities challenging. Our caregivers at Homewatch CareGivers of Sterling are equipped with specific skills to assist with these tasks and ensure a comfortable living experience, including but not limited to:
Bathing and Personal Hygiene Care
Meal Preparation
Comprehensive Transportation Services
Healthcare Appointments
Grocery Shopping
Social Outings
And more!
At Homewatch CareGivers of Sterling , we're more than just caregivers, we're partners in care! We're dedicated to improving the quality of life for our clients and providing support where it's most needed.
Why Choose Homewatch CareGivers of Sterling ?
When you choose Homewatch CareGivers of Sterling, you can expect:
Experienced and Trained Caregivers: Our caregivers undergo rigorous training and background checks to ensure they provide the highest level of care.
Personalized Care Plans: We work closely with our clients and their families to develop customized care plans that address their specific needs and preferences.
24/7 Availability: We are available 24 hours a day, 7 days a week to provide support and assistance whenever you need it.
Continuity of Care: We strive to maintain consistency in caregiver assignments to build strong relationships and provide a sense of familiarity for our clients.
Commitment to Quality: We are dedicated to delivering exceptional care and continuously improving our services to meet the evolving needs of our clients.
If you are looking for reliable and compassionate care for your loved ones in Sterling, VA, Homewatch CareGivers of Sterling is here to help!
Find relief and support today! Dial (703) 215-2230 or reach out online for a complimentary evaluation to create a personalized care plan!
Homewatch CareGivers of Sterling
703-215-2230
Schedule a Consult Call

Providing the highest quality of care at an affordable cost. Our local caregivers are trained, background-checked, and insured. This is our promise to you.
About Our Caregivers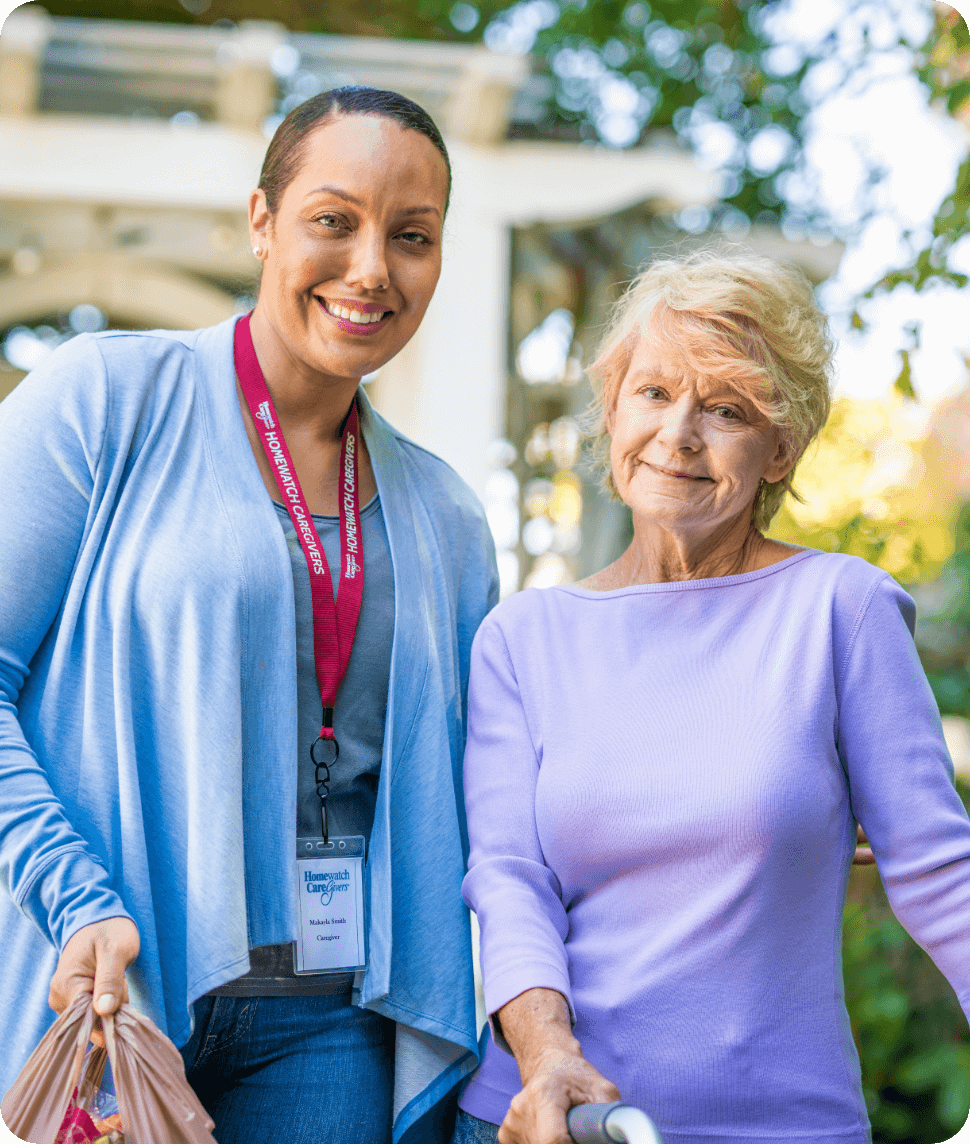 We conduct annual background checks on all local caregivers.

We provide at least 12 hours annually of employee training.

We perform in-person Quality Assurance visits at least every 90 days.

We conduct satisfaction surveys to monitor the level of care provided.

Ready to Speak with an Expert?
Homewatch CareGivers is Here to Help.