Personalized Connected Care
Care for Your Post-Hospital Recovery in Sterling, VA
Ensuring a Safe Transition: Personalized In-Home Recuperative Care
After a hospital stay or rehabilitation center care, the transition home may present potential risks such as falls, medication mismanagement, and dietary challenges. At Homewatch CareGivers of Sterling , we specialize in creating personalized plans to ensure a successful transition for you or your loved one in Sterling, VA. Our expert in-home care services provide the necessary support and assistance for a safe and comfortable recovery at home. We proudly serve clients in Sterling and surrounding areas.
Rely on our caregivers to deliver compassionate post-op care that promotes healing. Contact us online or call (703) 215-2230 for more information!
Comprehensive Post-Hospital Discharge Care
Support in adhering to discharge orders.
Convenient prescription pick-up and errands.
Timely medication reminders.
Assistance with grocery shopping.
Reliable transportation to appointments.
Coordinated communication with healthcare providers.
Regular communication with loved ones.
Nutritious meal preparation.
Proficient assistance with mobility, including walking, repositioning, and transfers like bed-to-chair movements.
Why Choose Our Recuperative Caregivers?
When seeking dedicated and skilled after-hospital care in Sterling, Homewatch CareGivers of Sterling is your optimal choice. Our team of compassionate professionals is ready to assist you or your loved one during the transition from a hospital stay to the comfort of home. Discover how we can make this process smoother and more nurturing for you.
Don't hesitate – access the best Post-Hospital Care in Sterling for yourself or your loved one. Contact us by calling (703) 215-2230 or reach out online now to ensure a smooth and nurturing recovery journey!
Expert Home Support After Rehab or Hospital Discharge
Embark on a seamless journey back to your favorite activities with our dedicated caregiving teams. Following rehab or hospital discharge, our highly trained professionals provide continuous support at home, guiding you every step of the way toward a fulfilling recovery.
Post-Surgery Care for Specific Procedures
Joint Replacement:
Supportive rehabilitation services, including prescribed physical therapy exercises.
Assistance with medication reminders and encouragement for at-home physical therapy regimens.
Nutritious meal preparation to promote healing and well-being.
Heart Surgery or Cardiac Events:
Reliable after-hospital care for a smooth recovery journey.
Monitoring exercise responses and education on cardiovascular risk factors.
Guidance for follow-up healthcare provider appointments and adopting a heart-healthy lifestyle.
Assistance with medication management, meal planning, and errands.
Eye Surgery:
Compassionate care during the recovery period, supporting day-to-day tasks.
Providing transportation if needed.
Handling tasks that minimize eye strain, bending, or lifting to aid healing.
Pneumonia Prevention:
Knowledgeable caregivers focused on preventing pneumonia after surgery.
Assistance with deep breathing and coughing exercises.
Ensuring a clean environment and promoting good nutrition and hydration.
With our skilled caregivers by your side, confidently face the recovery process and regain independence and well-being. At Homewatch CareGivers of Sterling , we are committed to providing not just care but also empowering you to embrace a renewed sense of autonomy and a healthier, more fulfilling lifestyle.
Experience compassionate after-hospital care in Sterling, VA. Reach out online or call us at (703) 215-2230 to see how our team of professionals can assist you.
Homewatch CareGivers of Sterling
703-215-2230
Schedule a Consult Call

Providing the highest quality of care at an affordable cost. Our local caregivers are trained, background-checked, and insured. This is our promise to you.
About Our Caregivers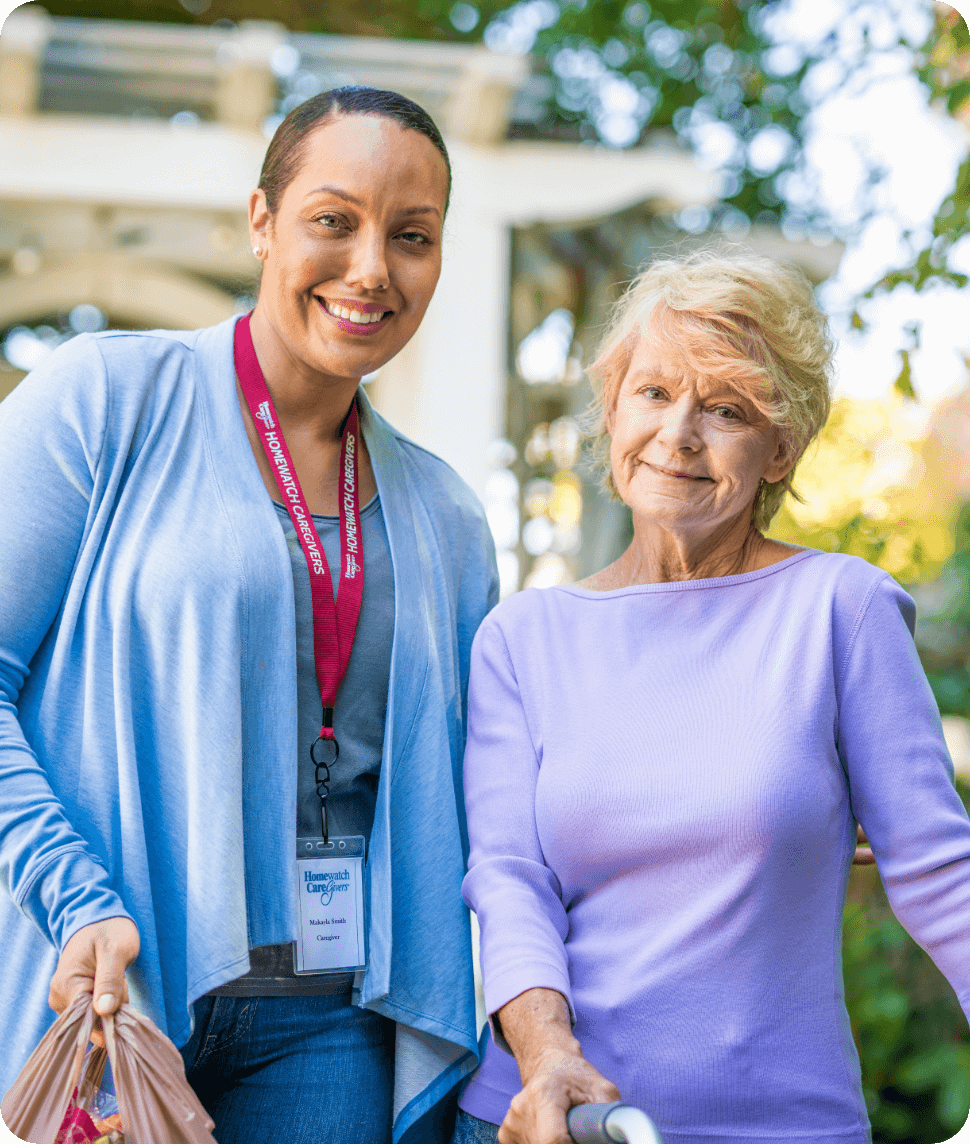 We conduct annual background checks on all local caregivers.

We provide at least 12 hours annually of employee training.

We perform in-person Quality Assurance visits at least every 90 days.

We conduct satisfaction surveys to monitor the level of care provided.

Ready to Speak with an Expert?
Homewatch CareGivers is Here to Help.