Personalized Connected Care
Sterling Home Care Services
Senior Caregiving Services in Sterling, VA
As our loved ones begin to age, completing simple everyday tasks can become difficult. Many of our elderly loved ones will turn to family members for assistance, but this can result in unwanted stress in their lives. Our professional senior care team is trained to assist your loved ones with love and compassion.
Our Loudoun senior caregivers can help with a wide variety of tasks. From completing your loved one's daily routine to housekeeping and completing errands, our in-home care team is here to help! We proudly offer our home care services in Loudoun, Reston, Great Falls, Centreville, Sterling, and surrounding areas.
Do you or a loved one need additional assistance? Homewatch CareGiver of Loudoun can help! Contact us online today or call (703) 215-2230 to get started!
Compassionate Home Care Services in Sterling, VA
Our in-home caregivers care and strive to make a positive impact on the lives they assist. Our home care team is trained to empower your loved ones, to inspire a sense of independence. When the elderly have a newfound sense of independence, their quality of life is greatly improved.
With this newfound sense of independence and happiness, completing daily tasks become much easier. Our caregivers are also happy to offer assistance with light housekeeping, meal preparation, and personal care. Whatever your loved ones need assistance with, our in-home senior caregivers are more than happy to help.
Choose Homewatch CareGivers of Sterling
We understand that the personal needs and lifestyles of our clients are never the same. That is why we provide a personalized plan of care to ensure your loved one's most important needs are taken care of. From medication safety to friendly companionship throughout their day, our in-home caregivers are there to provide the personal level of care your loved one deserves. We proudly offer caregiving services in Reston, Centreville, Great Falls, and surrounding areas!
Do you think your loved one could benefit from our caregiving services? Call (703) 215-2230 today or contact us online to learn more!
The Benefits of Home Care in Sterling, VA
The benefits of in-home care services are many, chief among them the comfort of remaining in a familiar environment. With in-home care, the elderly can enjoy the security and solace of their own homes, surrounded by cherished memories and possessions. This sense of familiarity often boosts the quality of life and mental health, eliminating the stress and confusion that can be caused by relocating to a new setting.
Further, at Homewatch CareGivers of Sterling we customize our home care services based on the individual's unique needs. Unlike many traditional nursing homes where staff must cater to multiple residents, in-home care services provide undivided, one-on-one care in the comfort of home. This bespoke approach ensures prompt and accurate attention to the elderly's requirements, ranging from medication supervision to assistance with everyday chores such as cooking and cleaning. In-home care services also enhance your loved one's safety, as caregivers can identify and rectify potential safety risks in the house, including slippery rugs, dangerous sockets, and other accident-prone areas.
In-home care services deliver a degree of customization and comfort that traditional elder care alternatives often cannot match. These caregivers provide a critical service to those in need, offering families the peace of mind that their loved ones are in safe and compassionate hands. Considering these benefits, it's no wonder that a growing number of individuals are choosing in-home care in Sterling over other elder care alternatives.
For compassionate and reliable in-home care services in the Sterling, VA area, call us at (703) 215-2230 or reach out online. Our dedicated and caring caregivers are ready to help.
Homewatch CareGivers of Sterling
703-215-2230
Schedule a Consult Call

Providing the highest quality of care at an affordable cost. Our local caregivers are trained, background-checked, and insured. This is our promise to you.
About Our Caregivers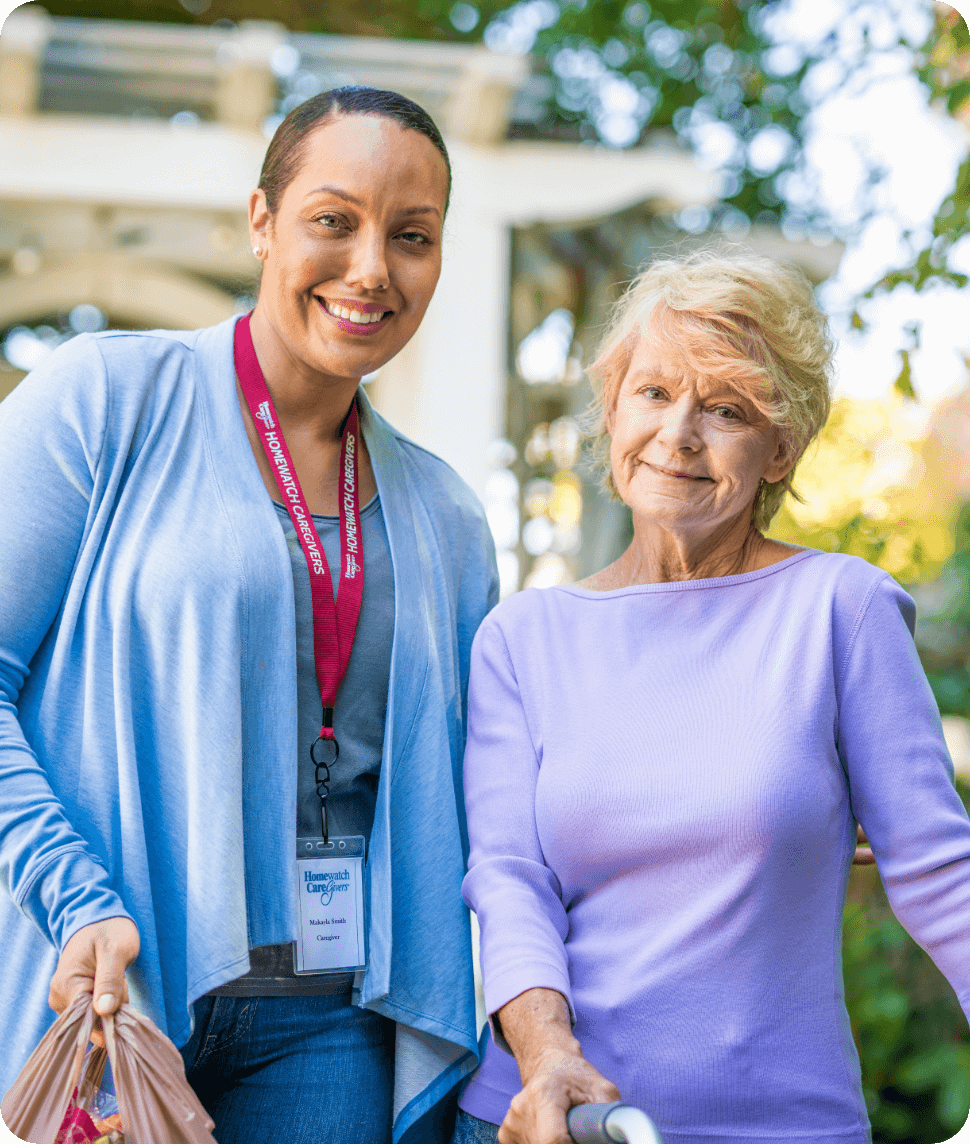 We conduct annual background checks on all local caregivers.

We provide at least 12 hours annually of employee training.

We perform in-person Quality Assurance visits at least every 90 days.

We conduct satisfaction surveys to monitor the level of care provided.
Connect with Our
Community
Prouydly serving:
Aldie,
Ashburn,
Centreville,
Chantilly...
See All
We may service additional communities. Please contact us for more information.
20105
20117
20120
20121
20124
20129
20132
20141
20147
20148
20151
20152
20158
20164
20165
20166
20170
20171
20175
20176
20180
20190
20191
20194
20197
22066
Aldie
Ashburn
Centreville
Chantilly
Clifton
Great Falls
Hamilton
Herndon
Leesburg
Lovettsville
Middleburg
Paeonian Springs
Purcellville
Reston
Round Hill
Sterling
Waterford