Personalized Connected Care
Sterling Elder Care Services
In-Home Elder Caregiving in Sterling, VA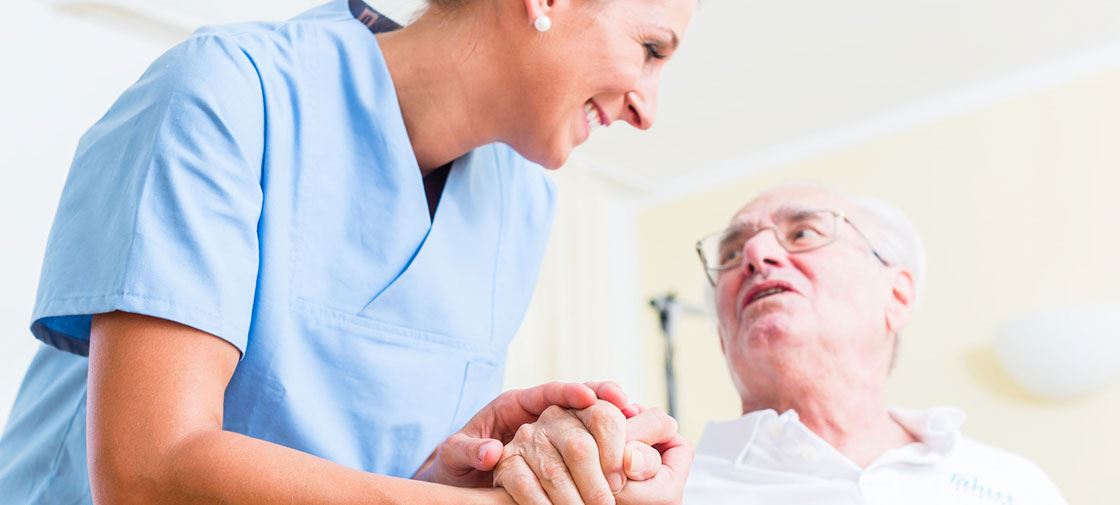 Home health services are an appealing option for many seniors as an alternative to living in a nursing home, because through elder care services, they can "age in place." This means your loved one can continue enjoying the familiarity and comforts of home while receiving the assistance they need to accomplish daily activities, getting reminders to take medication, or having someone to run their errands, among other things. Put simply, elder care services help seniors live as independently as possible while ensuring their continued safety and health.
Because every client we meet is different and there is no "one size fits all" approach to elder care, our team at Homewatch CareGivers of Sterling takes the time to get to know you and your family. During our initial meeting, we'll assess the lifestyle and personal needs of your loved one so we can personalize our services and offer a unique care plan. This will offer you the peace of mind you need to know you're leaving your senior friend or family member in capable hands – not to mention a friendly person who is there to encourage and empower them on a daily basis.
Dial (703) 215-2230 or contact us online to learn more about elderly care in Sterling today!
As we age, some things we used to be able to do without a second thought become more challenging. Tasks like carrying the grocery bags in from the car, or even simpler things around going up and downstairs, doing the laundry, or even opening jars can become much more of a burden and more tiring than ever. Luckily, our in-home caregivers can help with these difficulties and provide the assistance your loved one needs while still helping them preserve as much independence as possible.
Everyday elder care assistance includes the following and then some:
Grocery shopping
Laundry
Light housekeeping
Meal preparation
When you partner with our senior caregivers, you can also opt for 24-hour care, personal care, respite care, senior transportation, and companionship, among our other home care services.
In-Home Senior Care Plans Dedicate to Your Loved One's Specific Needs
There are many benefits of hiring an elder care company, especially one that tailors its services to each client. The same cannot be said about a nursing home, simply because the staff-to-patient ratio is so wide that not every person can be attended to individually or as closely as a skilled caregiver can. Your loved one's caregiver will be able to do plenty of activities that will meet their care needs, including helping remind them to go to important doctor's appointments, ensure they are safe and healthy, and monitor their sleeping and eating habits to report back to the family.
Compassionate elder care can improve quality of life in the following ways:
Personal Empowerment
A Sense of Independence
Companionship
Overall Well-Being Observation
Looking for professional in home care near you? Give us a call at (703) 215-2230 or contact us online today!
Why People Choose Homewatch CareGivers of Sterling

We want you to be completely at ease when you work with our elder care team. We know it's intimidating to let a new person into your home and take care of your loved one. That's why we go the extra mile to ensure each caregiver we hire is thoroughly vetted, subject to annual background checks, and receives ongoing training. They are also given in-person quality assurance visits at least once every 3 months, and we send satisfaction surveys to each family to monitor the level of care they provide their clients.
When you choose Homewatch CareGivers of Sterling, you are partnering with an elder care service that trains our employees extensively. Not only that, but we only hire empathetic individuals who strive to preserve the dignity and independence of those they work with and to enrich their quality of life.
Who is eligible for the veterans home care program?
Homewatch Caregivers of Sterling partners with the Veterans Care Coordination to provide in-home veteran care. This means our eligibility requirements are dictated by the U.S. Department of Veterans Affairs (VA).
The U.S. Department of VA's eligibility requirements are as stated:
Veteran or Surviving Spouse of a veteran who served 90 days or more on active duty, with at least one day of service during a period of war.
Applicant must have a medical condition not related to military service requiring assistance with activities of daily living.
Veteran must have an honorable discharge.
Meet income-to-medical expense ratio.
Must meet asset requirements
War Periods for Eligibility:
World War II — December 7, 1941, through December 31, 1946, inclusive. If the veteran was in service on December 31, 1946, continuous service before July 26, 1947, is considered World War II service
Korean Conflict — June 27, 1950, through January 31, 1955
Vietnam era — The period beginning on February 28, 1961, and ending on May 7, 1975, inclusive, in the case of a veteran who served in the Republic of Vietnam during that period. The period beginning on August 5, 1964, and ending on May 7, 1975, inclusive, in all other cases
Persian Gulf War — August 2, 1990, through date to be prescribed by presidential proclamation or law
You can learn more by visiting our veteran assistance page or by visiting the Veterans Care Coordination website.
Read Our Online Senior Care Service Reviews
We read every review we receive because we take client feedback seriously. We're happy to share these reviews from current and past clients and their families who received elder care services. Click here to check out our client and caregiver testimonials and leave a review yourself. Don't hesitate to reach out and give us your own feedback at any point during your services with your constructive comments.
We offer professional senior help in your area! Dial (703) 215-2230 or contact us online to set up your consultation now!
Homewatch CareGivers of Sterling
703-215-2230
Schedule a Consult Call

Providing the highest quality of care at an affordable cost. Our local caregivers are trained, background-checked, and insured. This is our promise to you.
About Our Caregivers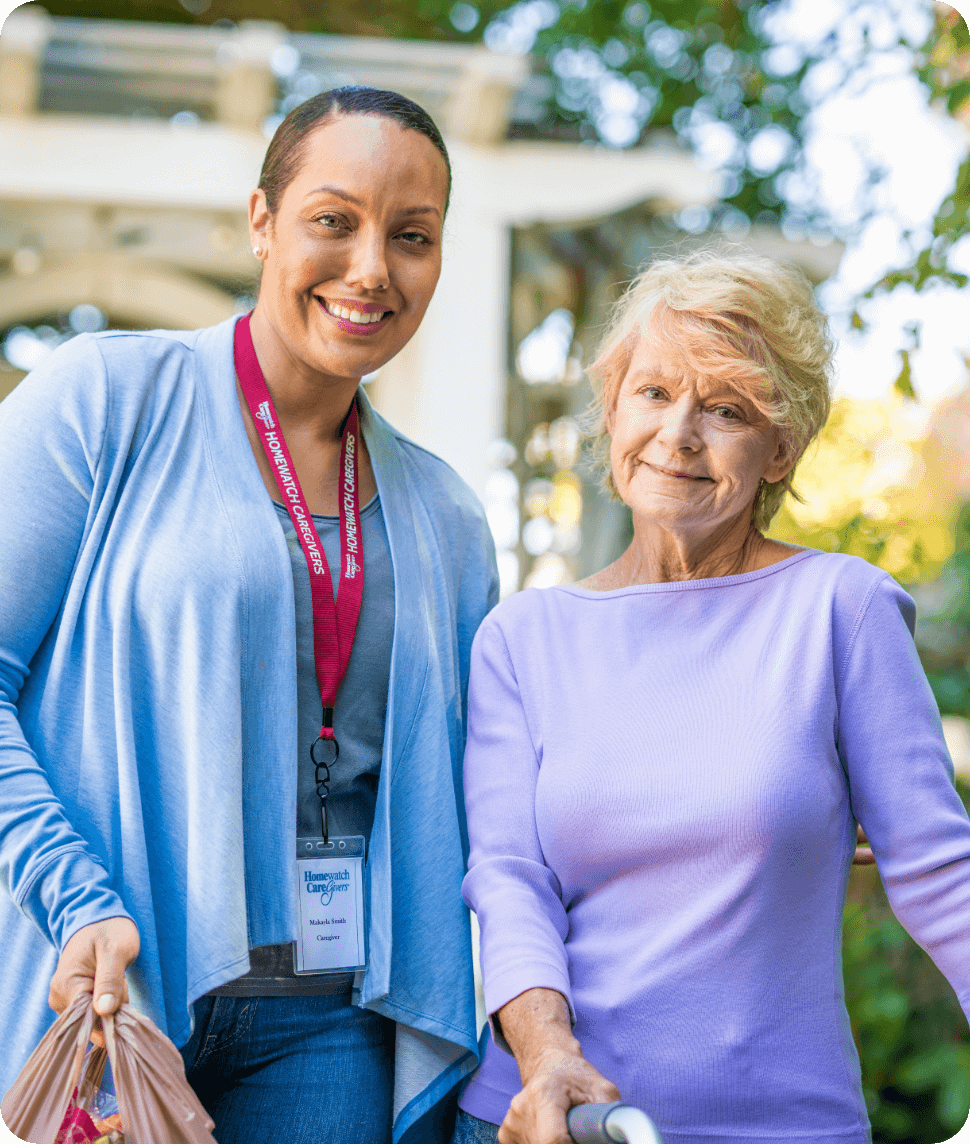 We conduct annual background checks on all local caregivers.

We provide at least 12 hours annually of employee training.

We perform in-person Quality Assurance visits at least every 90 days.

We conduct satisfaction surveys to monitor the level of care provided.

Ready to Speak with an Expert?
Homewatch CareGivers is Here to Help.