Personalized Connected Care
In-home Care Services for Seniors in Herndon, Virginia
At Homewatch CareGivers, we are dedicated to offering exceptional in-home senior care solutions that are customized to cater to the distinct needs of our clientele. Our committed team of caregivers is passionate about improving the life quality for seniors and those living with chronic illnesses in Herndon, Virginia.
Our Core Services Include:
Senior Care: As senior citizens age, daily activities can become a challenge. Our in-home elder care services are crafted to assist elders in Herndon with their daily routines, ensuring they can maintain their independence and safety within their homes. From medication reminders to assistance with mobility, our caregivers are there to ensure our elders enjoy their later years with both respect and joy.
Chronic Conditions Care: Managing a chronic condition can be a strenuous task. Our specialized in-home care for individuals with enduring health issues, such as diabetes, heart ailments, or arthritis, is aimed at controlling and alleviating symptoms, promising a better quality of life. Our caregivers are skilled to oversee health statuses, manage medications, and conduct therapeutic exercises, all while offering emotional support.
Dementia Care: Navigating through dementia can be a challenging journey for both the individual and their family. Our expert in-home dementia care focuses on creating a secure, familiar, and nurturing environment for individuals grappling with memory challenges. Our Herndon caregivers are adept in techniques to manage the unique challenges posed by dementia, ensuring the safety, well-being, and comfort of our clients.
24/7 Care: Our 24 hour in-home care services ensure that your loved ones always have a helping hand available. This uninterrupted service is ideal for individuals who require constant attention or those who have frequent disturbances during the night. Rest assured knowing that assistance is always within reach, be it day or night, with our dedicated caregivers.
Companion Care: Isolation can have a detrimental effect on one's health. Our elderly companion care services in Herndon are centered on cultivating sincere, nurturing relationships. Our caregivers extend beyond mere assistance with daily activities; they offer friendship, engage in enriching dialogues, share in favorite pastimes, and accompany clients on outings, fulfilling their social and emotional needs.
Why Choose Homewatch CareGivers?
Highly Qualified and Caring Team: Our standing is grounded in our team of dedicated caregivers. Our Herndon caregivers are chosen through a stringent selection process involving thorough screening and background checks. They are consistently trained to keep pace with the evolving care methodologies. In 2022, our relentless dedication to quality was honored when we were awarded as one of the Top 100 Home Care agencies in North America by Home Care Pulse, affirming our steadfast commitment to offering the best care.
Dependability and Trust: Families in Herndon trust us with the well-being of their loved ones, a responsibility we hold with utmost gravity. Our clients can find solace knowing that our caregivers are not only proficient but also individuals with a compassionate heart who consider every client as family. With Homewatch CareGivers, you are not just receiving a service; you are acquiring a trustworthy companion in care.
Superior Level of Care: At Homewatch CareGivers, we go beyond just delivering in-home care services; we are devoted to nurturing the comprehensive well-being of our clients in Herndon. Our approach is all-encompassing, addressing not only physical health, but also the mental and social facets of our clients' lives. We develop individualized care strategies for every person we serve, ensuring they receive the exact level of assistance and support they need.
Tailored Services to Meet Individual Preferences: We recognize the individuality of each person, and their care needs are equally distinctive. We dedicate time to understanding the specific desires and preferences of each of our Herndon clients. Whether it's continuous care, companion care, or specialized care for chronic illnesses, we shape our services to integrate seamlessly with our clients' lifestyles and health conditions.
Service Areas:
We are proud to serve various areas in and around Herndon, including Ashburn, Chantilly, Sterling, Reston, Oak Hill, and Great Falls. If you are in the hunt for "in-home senior care services near me," your search ends here - our team of caregiving experts is ready to assist you.
Ready to experience the Homewatch CareGivers difference? Contact us today at (703) 215-2230 to arrange a consultation.
Homewatch CareGivers of Sterling
703-215-2230
Schedule a Consult Call

Providing the highest quality of care at an affordable cost. Our local caregivers are trained, background-checked, and insured. This is our promise to you.
About Our Caregivers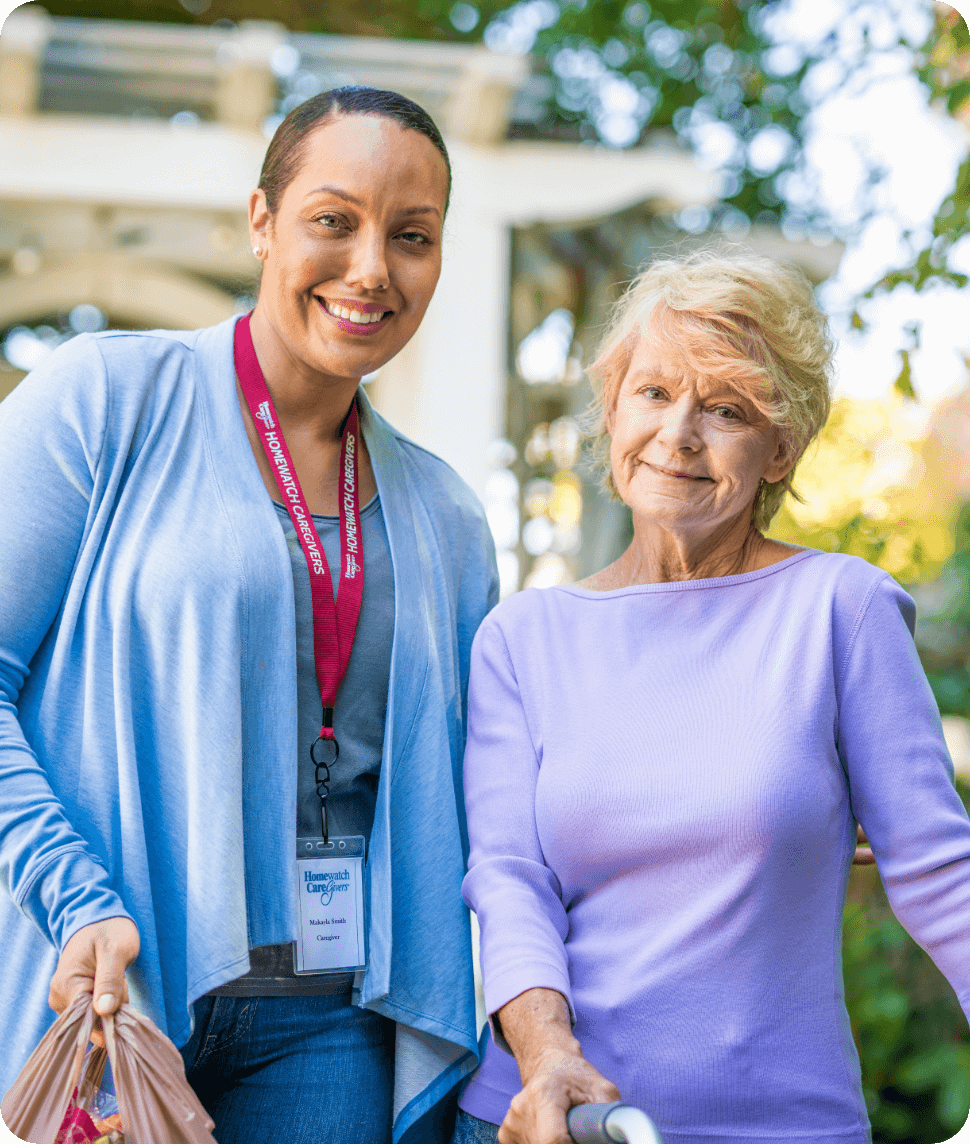 We conduct annual background checks on all local caregivers.

We provide at least 12 hours annually of employee training.

We perform in-person Quality Assurance visits at least every 90 days.

We conduct satisfaction surveys to monitor the level of care provided.

Ready to Speak with an Expert?
Homewatch CareGivers is Here to Help.