Personalized Connected Care
Our Story
We are Anita Houde and Aparna Kanitkar, friends for more than 20 years, and now serving together as a part of Homewatch CareGivers of Johns Creek. We have a deep passion for caring and serving others and are glad we have been given the opportunity to serve our community by providing caring and compassionate caregivers.
Over the years, our family friendship has grown stronger as our children grew together and our spouses have many common interests. We are committed to bring our personal experiences and passion to provide the best possible care to help support the well-being of our clients in the comfort of their home.
Despite being thousands of miles away from our roots, we have done our best to take care of our aging parents with the help of local caregivers. We understand the criticality of finding reliable caregivers.
Anita's mother is currently residing in a dementia center, which is providing loving and reliable services. Anita has herself provided care to her grandmother while bedridden for many years. In addition, Anita has realized the challenges of finding a suitable assisted living home or in-home care for her mother-in-law. Based on these personal experiences, Anita has an in-depth understanding of caregivers' critical role in a person's well- being and their loved one's peace of mind.
Aparna moved far from her parents at a young age. Her parents reside with her brother and sister-in-law. Now, as her parents have aged, she has seen the true impact of having quality at-home care. Her parents have truly benefited from being cared for in their own home. Additionally, during COVID-19, Aparna's mother-in-law came to reside with Aparna and her family. Seeing the difference it made in the mental and physical well-being of her mother-in-law to be properly taken care of, Aparna was inspired to find a way to help others in similar situations.
To help implement our passion to serve the community in home care, we needed a well reputed, well-established agency. Choosing a caregiver agency is no easy task, and every aspect of that agency should be considered, from their staff to types of care they provide. Homewatch CareGivers, also known as HWCG, prides itself on our ability to understand your home health and senior care needs and seek to provide the best home care available. With a multitude of home care agencies available, picking the perfect one should be a collaborative process with an expert in the agency that understands all aspects of home care.
We are passionate to serve our community! We would love to help those in need. We are committed to helping with customized and quality home care to support the wellbeing of those in need. We understand the benefits of reliable care that can ultimately lead to peace of mind for your loved ones.
We strongly believe in giving back to the community. We pledge to give a portion of our annual revenue towards select social causes, including supporting the well-being of our caregivers.
Providing the highest quality of care at an affordable cost. Our local caregivers are trained, background-checked, and insured. This is our promise to you.
About Our Caregivers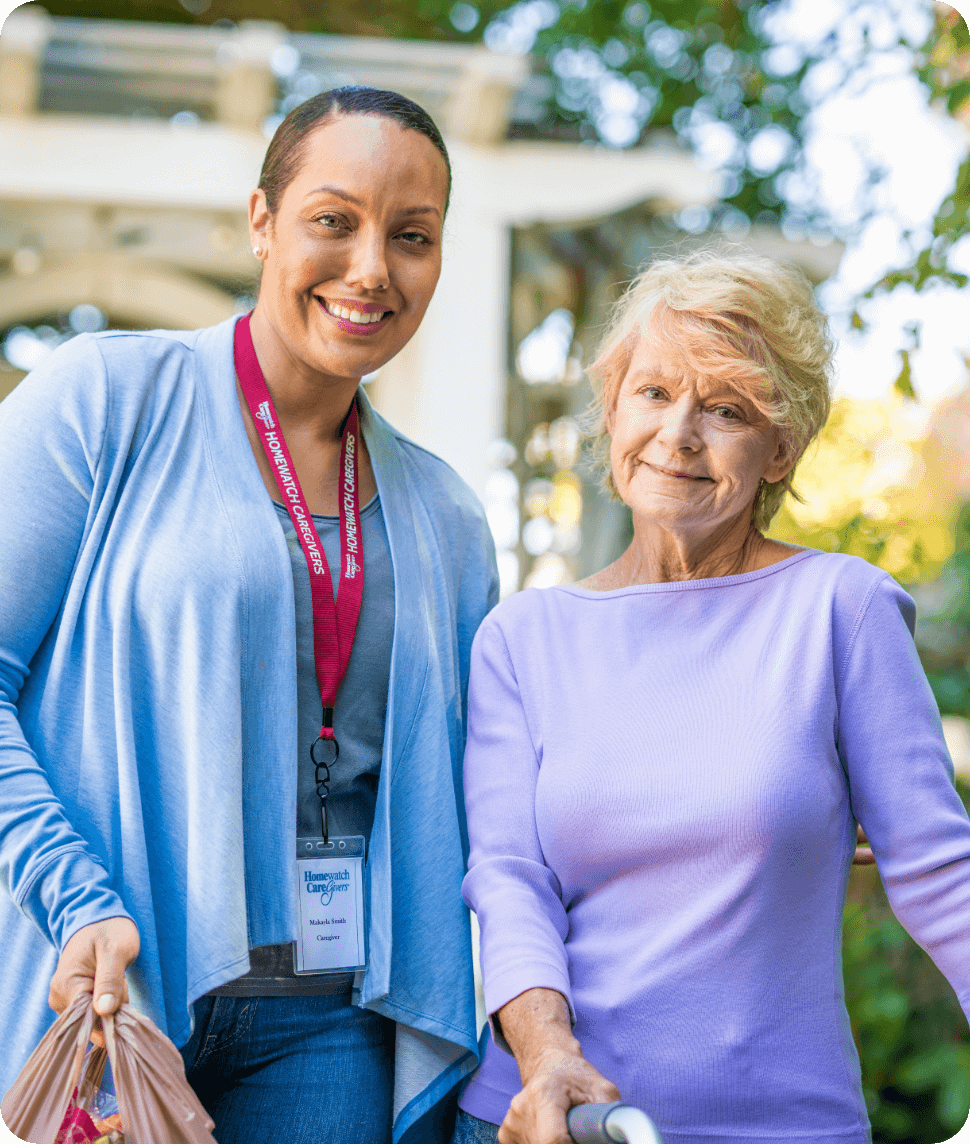 We conduct annual background checks on all local caregivers.

We provide at least 12 hours annually of employee training.

We perform in-person Quality Assurance visits at least every 90 days.

We conduct satisfaction surveys to monitor the level of care provided.

Ready to Speak with an Expert?
Homewatch CareGivers is Here to Help.