Personalized Connected Care
About Our Moab Caregivers
Our Moab Home Care Team Is Focused on Making Sure Clients Are Happy & Healthy
At Homewatch CareGivers of Moab, our team respects the importance of independence. Yet, we also know that there comes a time when someone needs care so they can be as safe as they are comfortable. That's why our Moab home caregivers focus on learning a person's personal preferences while taking care of their care needs. By focusing on the individual in a setting that they're comfortable in, we make we're adapting to their needs so they can feel as independent as possible!
Call our Moab home care providers now at (435) 268-5433 to learn more about how we can help you. We're standing by to answer all your questions.
Home Care Services We Offer in Moab
At Homewatch CareGivers of Moab, we're ready to help families and individuals seeking a variety of care needs. Whether someone needs temporary assistance after a surgery, or an individual requires consistent care because of a persistent health problem, we can help. Our goal is to provide quality, trustworthy care so families have the peace of mind knowing their loved one is in the right hands.
Homewatch CareGivers of Moab helps with all types of needs including the following:
Elder Care
24-Hour Care
Child Care
Respite Care
Senior Transportation Services
Companion Care
Hospital Care
Hospital Discharge
Chronic Conditions Care
Dementia Care
Nursing Services
After Surgery Care
Personal Care
Every member of our caregiving team is highly trained, experienced, and must pass a background check before they can start working with clients. Importantly, we focus on hiring the right people. This means we look for caregivers who feel personally rewarded while caring for others. Because of this, our teams always ready to make sure clients receive care that is as fulfilling as it is nurturing to their well-being! In other words, we make sure our caregivers focus on a person's entire health rather than follow a checklist of tasks that are required to assist them. This involves learning a person's preferences, schedule, and helping them with favorite hobbies and other activities!
Our Moab Caregivers Are Ready to Help: Homewatch CareGivers of Moab
We're proud to be a location for an industry leading caregiving company. Homewatch CareGivers was founded over three decades ago because we knew that those in need home healthcare deserved better than what was available. We're proud to say that we're now trusted by healthcare providers, families, and the people we help daily. We always focus on a person's preferences to make sure they're as happy as they are physically cared for! By keeping human interaction at the core of our work, we provide an environment that's beneficial for our caregivers, our clients, and the families who need our help.
Call our Moab home care providers now at (435) 268-5433 to discover if we can help you. We're ready to start developing the right custom care plan for your needs right now.
Providing the highest quality of care at an affordable cost. Our local caregivers are trained, background-checked, and insured. This is our promise to you.
About Our Caregivers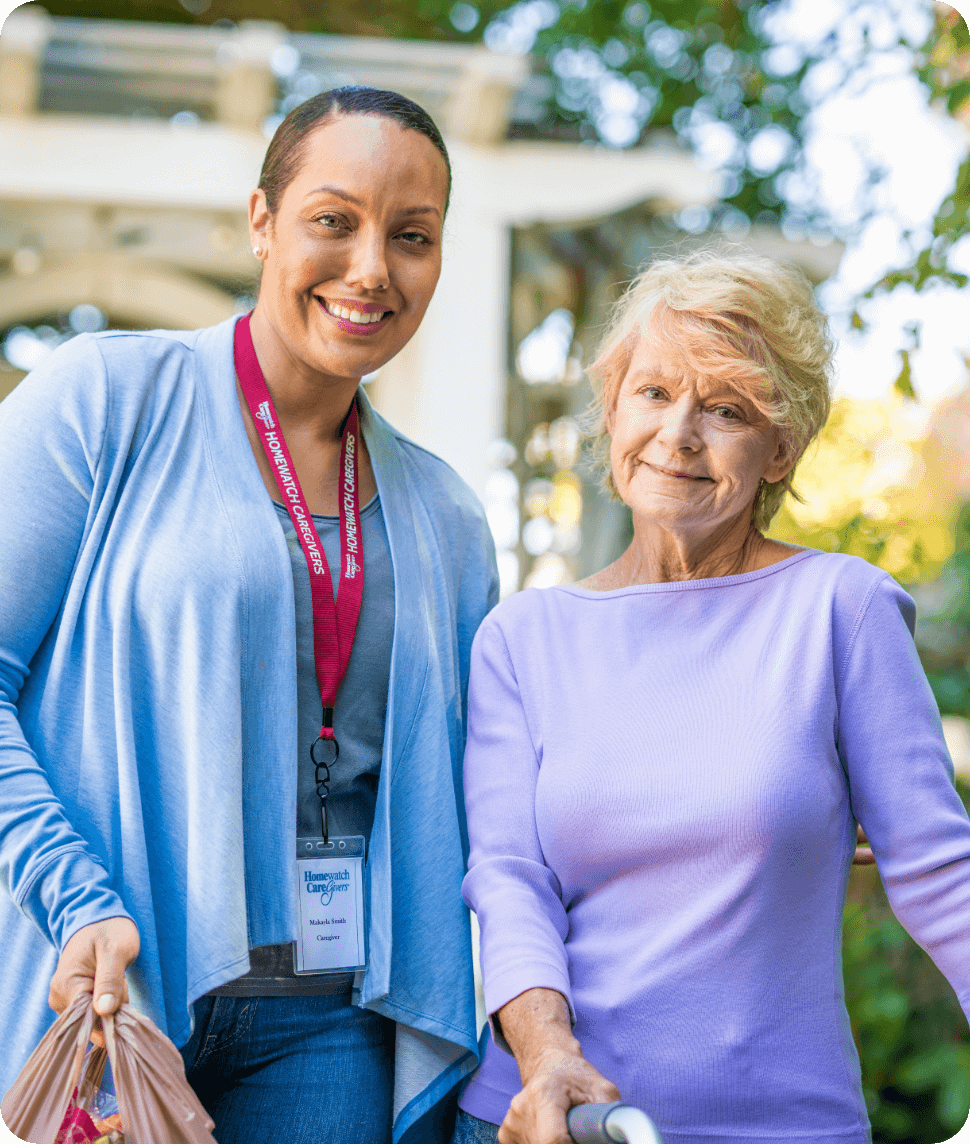 We conduct annual background checks on all local caregivers.

We provide at least 12 hours annually of employee training.

We perform in-person Quality Assurance visits at least every 90 days.

We conduct satisfaction surveys to monitor the level of care provided.

Ready to Speak with an Expert?
Homewatch CareGivers is Here to Help.