Personalized Connected Care
Our Hiring Process
A letter from our Owner, Stacey Thornberry
Thank you for visiting our website and inquiring about employment. I encourage you to continue to review the website to see how relational we are. Building relationships are key to our success.
I would like to invite you to apply for a position with our company. We have an incredibly talented and attentive team that provides excellent care for clients. We treat our clients like family. We are diligent to provide meaningful employment opportunities. We offer a strong family-oriented culture and professional, accredited training that addresses relevant health and wellness issues. As a company, we desire to embody a demeanor of compassion and empathy by delivering high-quality caregiver services that help improve the quality of life for those in our communities.
I run our agency with passion and enthusiasm. I want my employees to be engaged in their jobs and find a purpose while providing care. One of our employees recently stated, "I love my job and will always be there for you should you ever need a fill in or emergency coverage. I can see why we are number 1." I reward hard work and commitment to excellence. I provide uniforms for all employees as I feel it is important to take pride in how you look and when you report to work.
Are you new to the industry? Would you like to become a caregiver? We have a training program just for you! We provide 3 levels of companion care, and we promote from within. Many of our caregivers have come from outside of the industry and they love their job because what we do makes a difference in the lives of so many others.
Our interview process is quick and easy. Please click the link below or along the side bar and your information will be emailed directly to our Hiring Manager. Once we complete the interviewing process and a job offer is made, we then hold orientation to ensure you understand our expectations. We also provide 12 hours of training a year. We do require our applicants to be 18 years of age, pass a drug test as well as a background check and have a current TB test.
"I started working for Homewatch Caregivers this year and I love it! Stacey, the owner, really has a heart and a passion for the senior community, and goes out of her way to connect her Caregivers and clients. As an employee, I feel 100% supported by her, and her office staff. They are always available, if I need them, when I am working. I feel so blessed to work with a company who invests so much into their Caregivers on staff, and also to their clients. Homewatch has really made me think of this as my career, not just a job!"
Click HERE to schedule an interview with Homewatch CareGivers of Northern Kentucky!
Providing the highest quality of care at an affordable cost. Our local caregivers are trained, background-checked, and insured. This is our promise to you.
About Our Caregivers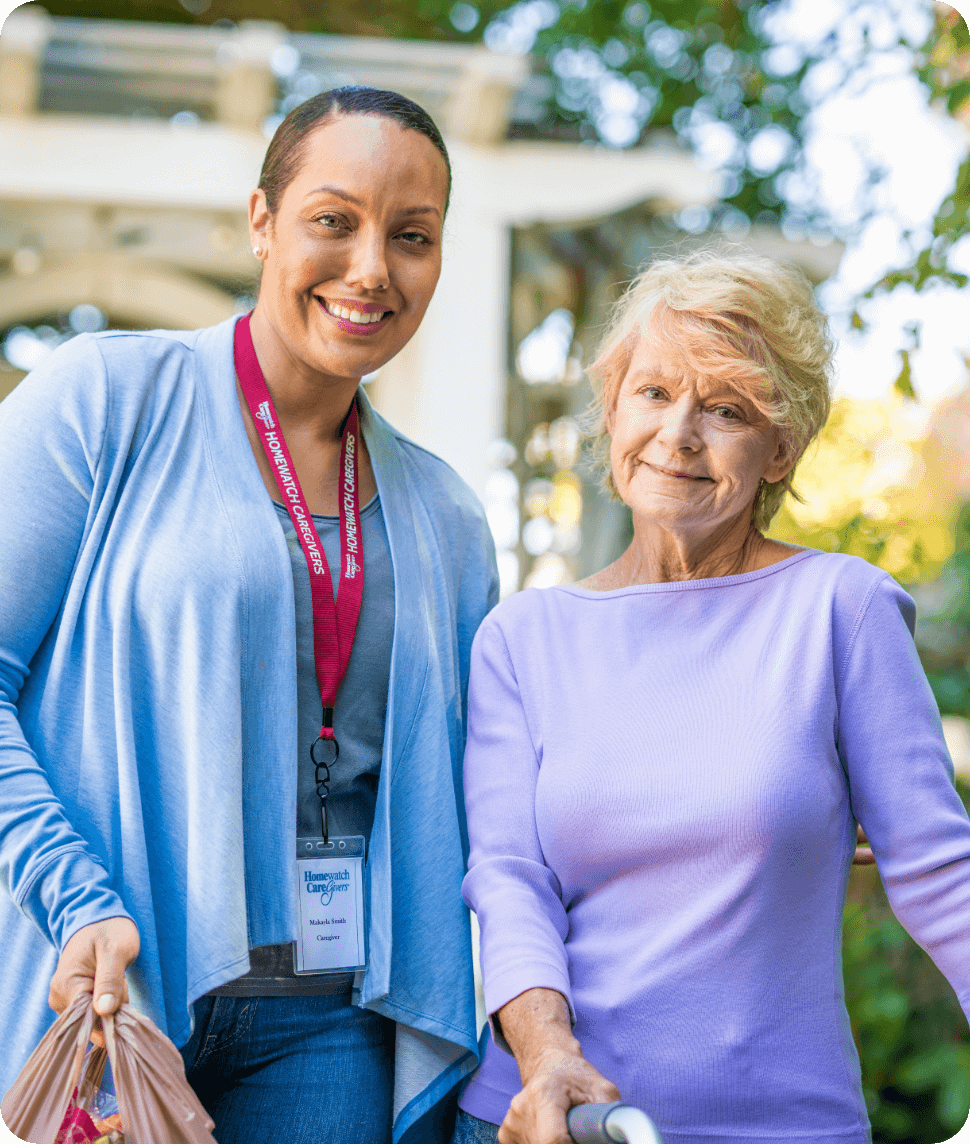 We conduct annual background checks on all local caregivers.

We provide at least 12 hours annually of employee training.

We perform in-person Quality Assurance visits at least every 90 days.

We conduct satisfaction surveys to monitor the level of care provided.

Ready to Speak with an Expert?
Homewatch CareGivers is Here to Help.