The Story of Homewatch CareGivers of Oakland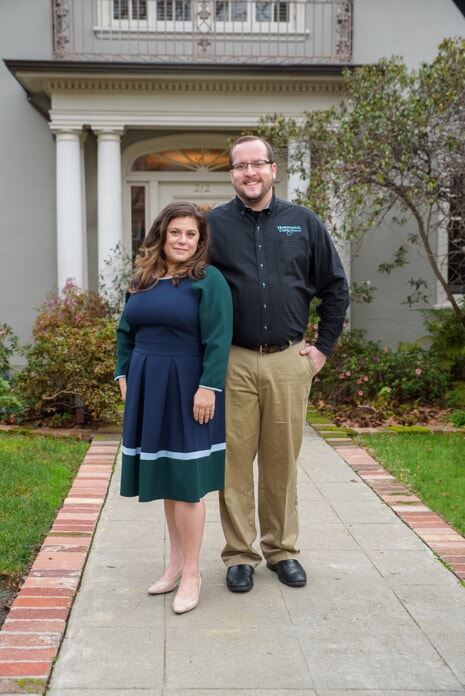 Benjamin and Leah Bloom are the owners of Homewatch CareGivers of Oakland. The team at Homewatch CareGivers shares more than 30 years of elder care experience. We serve much of Alameda County, including Oakland, Piedmont, Berkeley, and Emeryville (also serving Alameda, Montclair, Albany, and Kensington). Established in 2016, our company is proudly local and community driven. We strive to be an employer of choice for local caregivers and the premier provider of home care services in the Bay Area.
Ben's calling in the home care industry began when he saw the benefits of in-home care first hand, when he was only a few years old. His mother Susan was diagnosed with Multiple Sclerosis when Ben was 2 and received near round-the-clock care for almost 4 years. Ben's mother passed away from complications due to her MS in 1991, which devastated the Bloom family as well as Michael and Jeanette Litarowsky, Ben's grandparents. Their role in Ben's life was amplified by the absence of his mother during his adolescence and because of that, he developed a deep fondness for his elders.
Ben began working directly with the elderly and disabled in 1999, as an activities volunteer in the skilled nursing and memory care wing of Piedmont Gardens retirement community in Oakland. For almost 4 years, Ben provided one-on-one and group activities for residents and eventually included the community in his Eagle Scout Service Project. During his college years, Ben supported several senior-focused charities near his alma mater, University of California, Davis. He became deeply involved with the Alzheimer's Association and volunteered with Meals on Wheels and Yolo Hospice. Upon returning to the Bay Area, Ben continued to follow his passion in elder care while working as a financial planner and tax advisor. He has provided companion care at the San Francisco Jewish Home for the Aged and the Reutlinger Community in Danville. In June 2011, Ben began working with the Bay Area Jewish Healing Center; providing palliative and spiritual care to those living with illness, to those caring for the ill, and to the bereaved. For almost a decade, he has been a top fundraiser for the Walk to End Alzheimer's. Ben currently serves on the Board of Directors for the Bay Area Jewish Healing Center, DayBreak Adult Care Centers, and the Sponsorship Committee of the San Francisco Walk to End Alzheimer's.
As a business owner, Benjamin is following in the footsteps of his grandfather Harry Bloom, who started an insurance agency in 1936. The Harry M. Bloom Insurance agency served businesses and families in the Oakland area for over 50 years, until it was sold in the early 90's. Harry built the office building at 3820 Broadway, currently used by Homewatch CareGivers. Gregory Bloom, Ben's father, has been a property manager and successful entrepreneur in the Oakland area for over 40 years. He raised Ben on his own after Susan's passing and instilled in Ben an ethical and moral code, along with a tenacious work ethic. Benjamin is a third-generation entrepreneur and job creator, with a deep connection to this city and its seniors. He is eager to live up to his family's legacy of service and community leadership.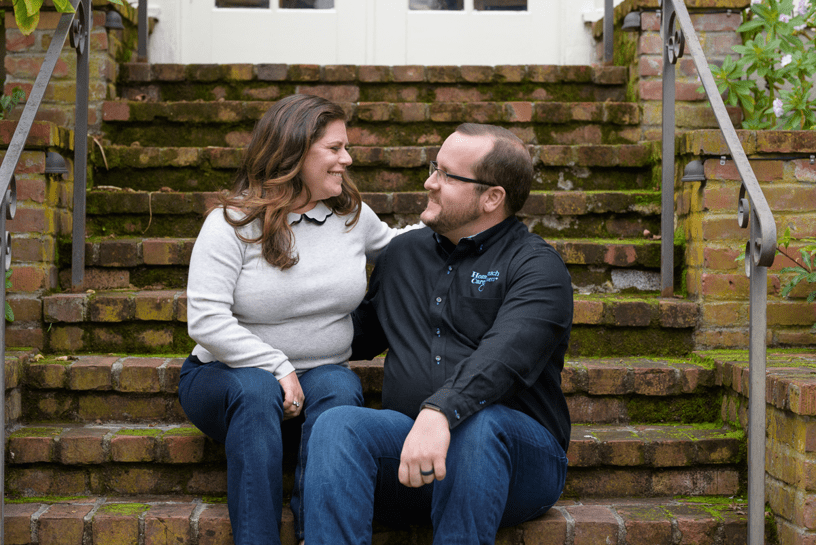 Leah and Benjamin over a shared connection to their elders. Like Ben, Leah is a third-generation entrepreneur with a steadfast approach to Tikkun Olam (a Hebrew term meaning Repairing the World). Leah was very close to her grandparents, Terry and Melvin, spending many nights with her grandmother after the passing of her grandfather. She was inspired by her grandmother, who found a new sense of purpose in her 70's. Terry fell in love for a second time and volunteered with a local hospice. In 2004, Leah helped found a domestic violence program in Oakland called Love Shouldn't Hurt, which is geared toward Jewish teens. Leah is also a trained and practicing interior designer. Leah brings her natural ability to build connection and trust among caregivers and families to the team at Homewatch CareGivers of Oakland.
Choosing a caregiver agency is no easy task, as more and more choices are appearing each day. At Homewatch CareGivers of Oakland we pride ourselves on our ability to understand your individual needs. We seek to provide the best quality home and treat each caregiver and client care like a member of our family. Please call or e-mail us and allow us to understand your care needs and to be there for your family.
Sincerely,
Benjamin and Leah Bloom