Personalized Connected Care
Springfield Plan of Care
At Homewatch CareGivers of Springfield, MA, we have worked with many clients who are living with some cognition issues and so we create a plan of care accordingly. In order to provide the best in-home senior care for these individuals, we have developed "engagement boxes," which our care partners (caregivers) are trained to use with our clients. Several of our clients use to go to the beach, and we developed a "beach box", which gives them a chance to experience the sights, sounds, and more of the beach so that all five senses are stimulated. Utilizing the items in the box memories are triggered for them. That memory retrieval initiates positive "win win" communication with the client. Another component which we always include is music. Music stimulates memory retrieval. Music is the last sensory stimulation component that someone with dementia tends to lose.

Your home care service plan may include:
Bathing, Dressing, Grooming & Toileting

Bathing Assistance
Comb & Set Hair
Denture Care Assistance
Dressing Assistance
Incontinence Care Assistance
Nail Care (File and Clean)
Oral Hygiene Assistance
Skin Check
Toileting Assistance
Housekeeping & Laundry

Change Bed Linens
Clearing Clutter & Trip Hazards
Organizing Household Items
Vacuuming & Dusting
Meals

Cooking Together and Eating Together
Incorporating Food Preferences & Dietary Restrictions
Menu Planning
Nutrition & Hydration Oversight
Report Refused Nutrition/Hydration
Errands & Transportation

Dr's Appointments
Grocery Shopping
Pharmacy
Social Outings
Medications

Adherence to Time of Day, Dietary Considerations and Activity Scheduling
Communication About Adherence & Adverse Side Effects
Medication Reminders
Social Engagement

Arts & Crafts
Cards & Board Games
Music & Movies
Outings & Social Activities with Friends and Family
Story Sharing & Reminiscing
Safety Precautions

Ambulation Assistance
Assistive Devices
Bed-Bound Repositioning
Fall Risk Evaluation
Full House Safety Evaluation
Transfer Assistance (Bed, Car, Chair)
Quality Oversight

Care Plan Documentation
Caregiver Matching
Family Involvement in Plan of Care
Indepth Social History
Quality Assurance Visits
Lifestyle

Adherence to Smoking & Alcohol Reduction Recommendations
Routine Exercising
Sleeping Patterns
Care Communication

Communication with Family
Communication with Providers Coming into the Home (PT, OT, Home Health, DME, Oxygen)
Communication with Providers Out of Home (PCP, Specialist, Pharmacist, Clinic)
Dr Appointment Scheduling and Updates
Homewatch CareGivers of Springfield, MA
413-344-2204
Schedule a Consult Call

Providing the highest quality of care at an affordable cost. Our local caregivers are trained, background-checked, and insured. This is our promise to you.
About Our Caregivers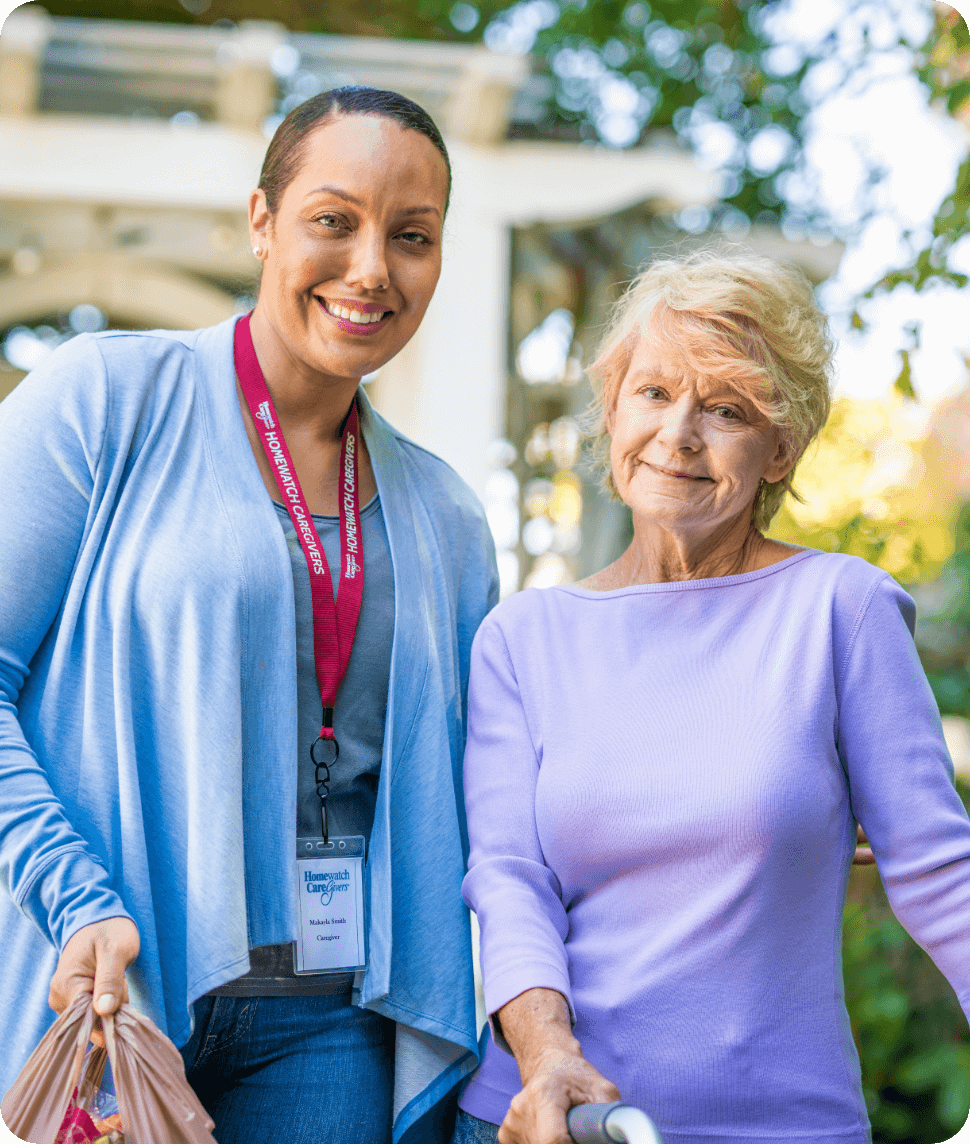 We conduct annual background checks on all local caregivers.

We provide at least 12 hours annually of employee training.

We perform in-person Quality Assurance visits at least every 90 days.

We conduct satisfaction surveys to monitor the level of care provided.

Ready to Speak with an Expert?
Homewatch CareGivers is Here to Help.