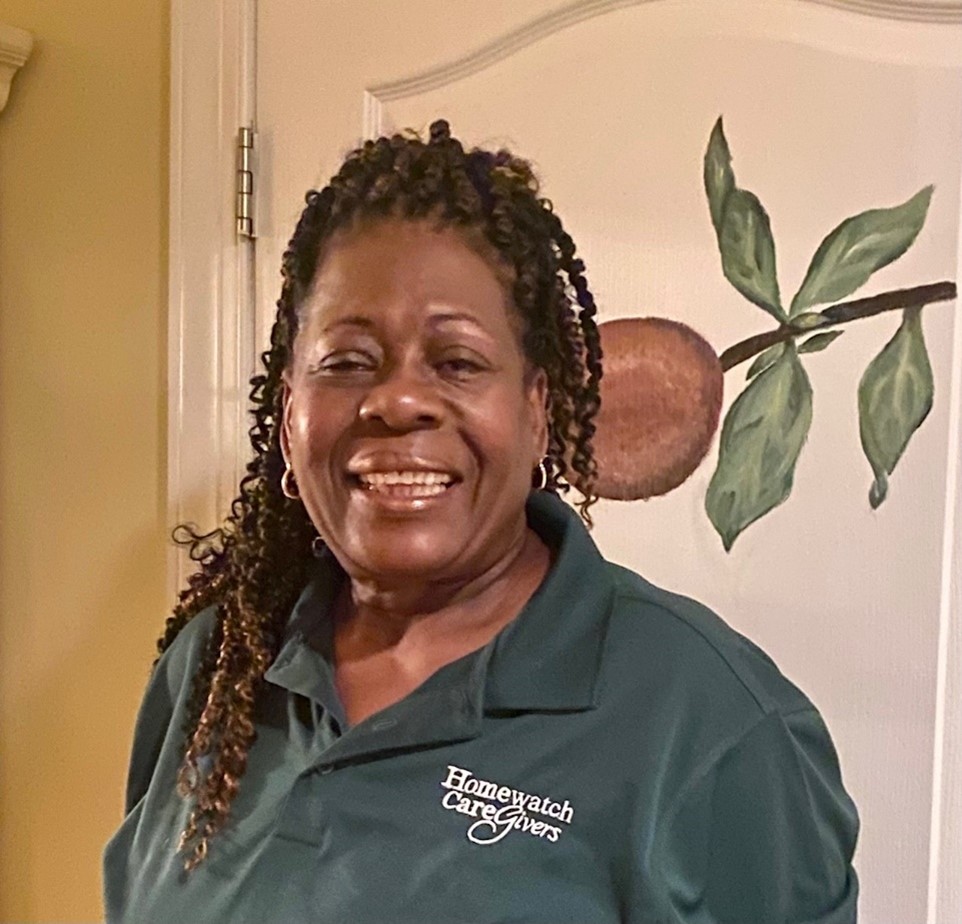 Leonie Ricketts began caring for her family members from a very young age when her mom passed. She also cared for her grandmother in Jamaica. "We care about our elderly. It's part of our Jamaican culture", Leonie explained. While she worked for other agencies before coming to Homewatch CareGivers, Leonie joined in 2021 during the height of Covid, at the recommendation of Giffer. She has experience in general eldercare and has had cases with Alzheimer's patients. Since she joined Homewatch, Leonie has been with one client in Caldwell. "I really like that Homewatch found me a steady case. They have stable work. Homewatch CareGivers is a very good agency, and I am happy to be a part of it."
For Leonie, keeping her client clean and healthy is very important. She attributes being appreciated for her work to her dedication to good care and her desire to succeed. She explained, "I do everything to the best of my ability. That and being empathetic enable me to do a good job."

Since Leonie had lots of family in the US, specifically in NJ, she came here over 20 years ago. She began working as a babysitter and took care of one family for over 10 years. She then decided she wanted to work with adults.

When Leonie is not working, she loves to play tennis, listen to many types of music, and read. She mentioned that reading about the Obamas were some of her favorite books.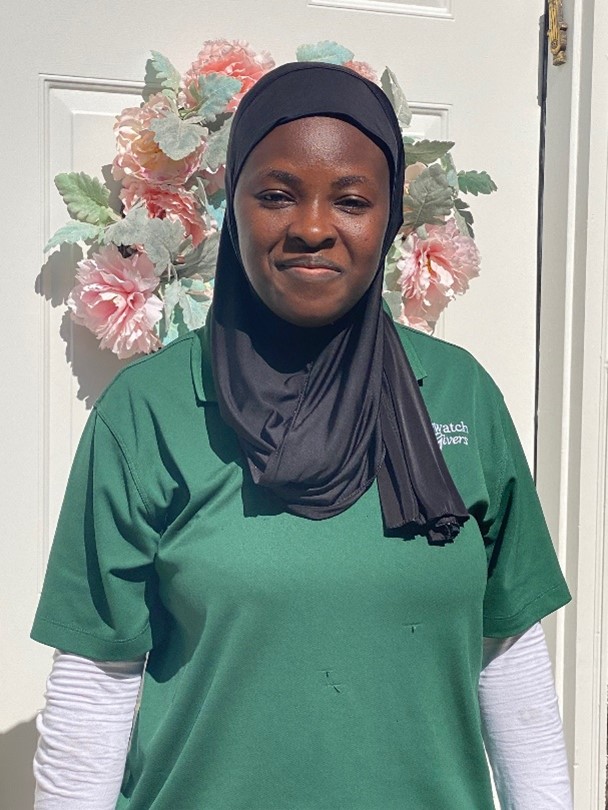 Adiza Iddrisu has experience with children with autism, paralysis, and a bedridden elderly client even before she received her CHHA license in 2014. In October 2021, Adiza came to Homewatch CareGivers at the suggestion of a friend. She has "had a good experience, honestly. I like the way the company is well organized", she explained. For most of the time with Homewatch, Adiza has provided live-in care in Livingston, Short Hills, and now in Kinnelon.
"My inspiration for my work comes from consideration of how I would want someone to take care of me and how adult children would want their parents to be treated. "My Muslim religion guides me that we need to treat the elderly with kindness. Giving back to people is an important concept. You can't change the world, but you can make a difference impacting one person at a time." Empathy is the most important trait I have which helps me do a good job each day." She thinks it is important that caregivers remind themselves that it is not the client's fault that they are sick, weak, or forgetful. "They need to be treated as you would want to be treated".

Adiza was born in Ghana and came to the US in 2010. She took care of family in her native home as many of our caregivers have done. She is a trained teacher, and she owns a school in the northern region of Ghana. In addition, she did home schooling. While she has brothers here in NY and NJ, her mother is still in Ghana, so she tries to visit every year. She was there earlier this spring when she brought her baby there to visit family. Adiza's hobbies include her love of reading and cooking.