Personalized Connected Care
Senior Fall Prevention
Homewatch CareGivers Helps to Prevent Falls Among Seniors
You've decided it's best that your senior loved one spend his or her golden years living at home, where they feel safe in their own familiar atmosphere. Although one's long-time home can provide comfort and happy memories, it might need some simple updates to reduce the potential for injuries.
According to the National Center for Injury Prevention and Control, falling is the leading cause of death and injuries among adults over the age of 65. More than one-third of all seniors (or about 11 million people) fall each year, resulting in almost 12,000 deaths. Fall survivors lose their mobility in 50% of falling cases, and 40% permanently lose the ability to live independently.
At Homewatch CareGivers, our caregivers can spot the most common fall risks that could endanger your elderly loved one. These include floor clutter, pets underfoot, slippery bathroom tiles, and more.
If these facts alarm you, it's time to take action. Check for problems you might not otherwise notice, such as:
Dimly lit rooms and hallways: Make sure all rooms are well lit, as vision can worsen with age, chronic conditions or other factors. Change any dim lightbulbs to higher-watt bulbs. For nighttime, provide a nightlight or a touch-light on the nightstand near the bed.
Cluttered floors: Your loved one may shuffle or not pick up their feet when they walk, resulting in falling if their foot catches an object on the floor. Move any extension cords out of the way, or any other clutter.
Slick floors: The majority of falls in the home happen in the bathroom. If your senior has a standard bathtub that is very low to the ground, and no assistance to get in or out, install non-slip strips or a bathmat. Add grab bars and a shower bench in the shower stall. Make sure there is a non-slip carpet mat near the toilet and bathtub and that towels are low and easily accessible.
Learn more about bathroom hazards to watch out for by clicking here!
Providing the highest quality of care at an affordable cost. Our local caregivers are trained, background-checked, and insured. This is our promise to you.
About Our Caregivers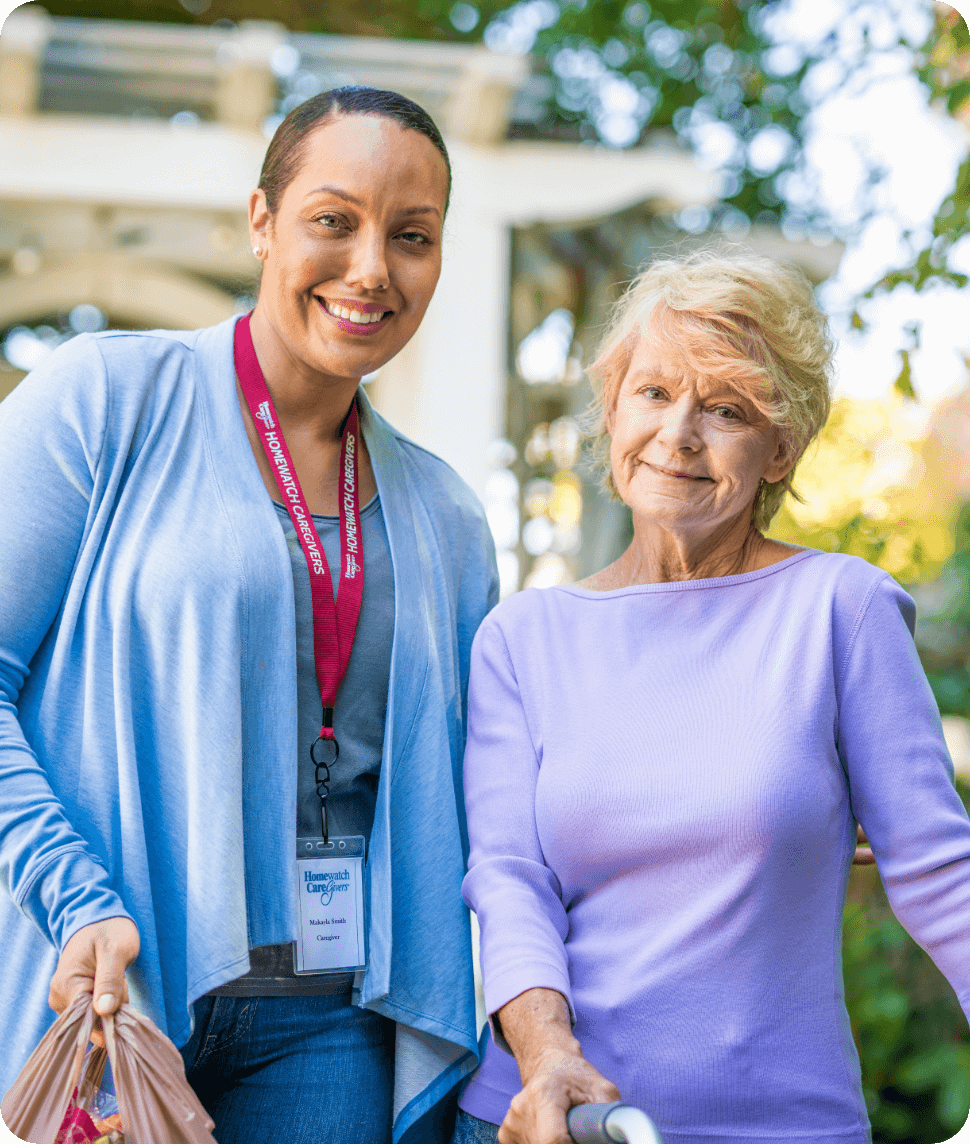 We conduct annual background checks on all local caregivers.

We provide at least 12 hours annually of employee training.

We perform in-person Quality Assurance visits at least every 90 days.

We conduct satisfaction surveys to monitor the level of care provided.

Ready to Speak with an Expert?
Homewatch CareGivers is Here to Help.